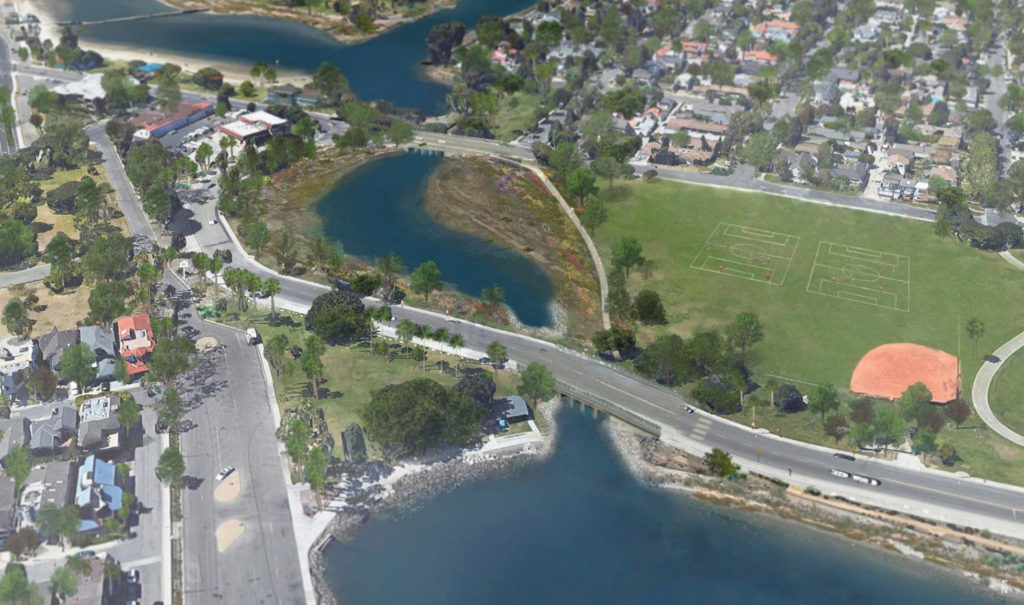 The Long Beach Board of Harbor Commissioners on Monday, July 8, agreed to fund a $26.3 million project to improve water and habitat quality of the Colorado Lagoon, located at 5059 E. Colorado St., in exchange for environmental mitigation credits that would allow for future development at the Port of Long Beach. Pending final approval from the Long Beach City Council, the project is intended to re-establish the tidal flow between Colorado Lagoon and Alamitos Bay through an open channel, according to a port press release.
"Restoring and improving the Colorado Lagoon will allow marine and coastal wildlife to thrive, while also offering recreational opportunities for our community," stated Tracy Egoscue, president of the Long Beach Board of Harbor Commissioners.
The improvement is the final step of the Colorado Lagoon Restoration Project, a multiyear effort. The Long Beach Public Works Department would be responsible for enacting the changes. The Port of Long Beach provided more than $2.3 million to fund the earlier phase of the lagoon restoration, which included vegetation replanting, cleaning an underground channel and dredging and disposing of contaminated sediment.