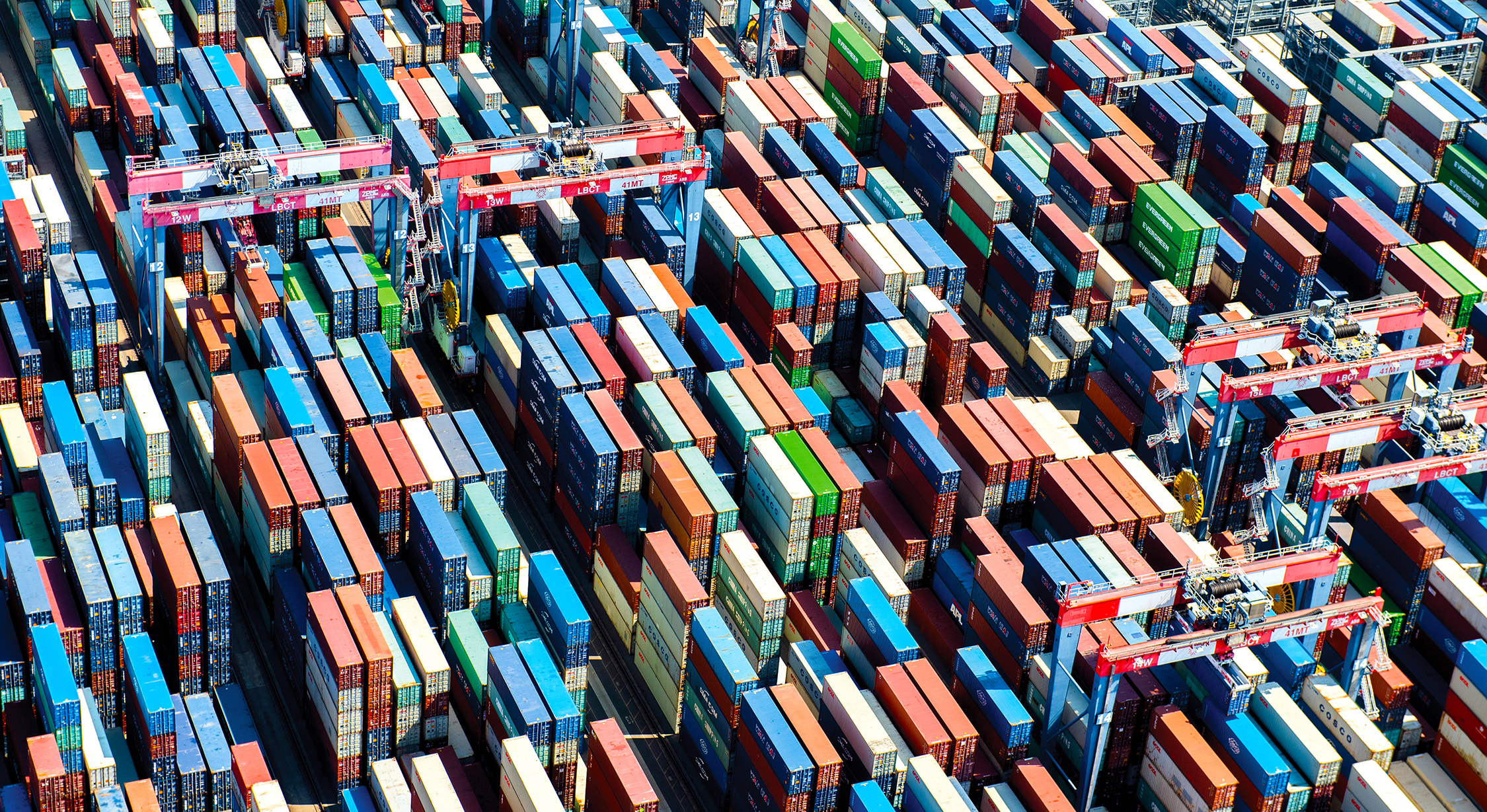 In response to Gov. Gavin Newsom's executive order calling on agencies to do their part in alleviating unprecedented congestion at the state's ports, Long Beach officials today announced the temporary suspension of a section of the municipal code that restricts shipping container stacking. The suspension was effective immediately, Mayor Robert Garcia said this afternoon.
Section 21.45.168 of the city's municipal code states that no more than two containers may be stacked atop one another. However, for the next 90 days, the city will allow up to four containers to be stacked without the yard operator being cited for a code violation. Property owners may contact Fire Prevention for approval to stack up to five containers, the city's statement added.
The suspension only applies to properties currently zoned to allow shipping container stacking.
"The City will work during the next 90-day period to assess the situation and the effectiveness of this solution and any impacts on the surrounding areas," the statement said.
The announcement comes the day after a record-breaking number of ships were anchored off the coasts of Long Beach and Los Angeles. According to the Marine Exchange of Southern California, 79 container ships were sitting idle, waiting for their turn to enter the port complex. The previous record of 71 was set Oct. 20.
"This is great leadership by Mayor [Robert] Garcia," Ryan Petersen, CEO of freight forwarding and customs brokerage company Flexport, told the Business Journal. "If we can get the same policy implemented in the rest of the country, we can clear the container backlog in time for those of us in the logistics industry to save Christmas."
Petersen took to Twitter early Friday to recount a trip through the San Pedro Bay port complex he had taken the day before. Petersen outlined how container stacking limitations are exacerbating the supply chain crisis; the rules are currently preventing trucks from being able to offload empty containers, which then prevents them from being able to pick up more cargo, Petersen said.
Yesterday I rented a boat and took the leader of one of Flexport's partners in Long Beach on a 3 hour of the port complex. Here's a thread about what I learned.

— Ryan Petersen (@typesfast) October 22, 2021
The ports of Long Beach and LA have been experiencing record cargo volumes for months, spurred by an influx of online shopping during the coronavirus pandemic last year. The increase in volume, coupled with workforce and equipment shortages, have caused extreme bottlenecks at the busiest complex in the United States, which brings in 40% of the county's imports.