To the west of downtown, the Port of Long Beach looms large – its cranes, stacks of shipping containers and visiting vessels are a visual reminder of the steady flow of commerce entering the city through the nation's second largest port. Even as one passes through the streets of downtown, cranes peek between and above buildings, a representation of the port's influence and importance to the economy of downtown and the region.
The Port of Long Beach and neighboring Port of Los Angeles process about 40% of the nation's maritime trade. This commerce supports an array of industries, including transportation and warehousing, logistics and goods movement, freight forwarding and customs brokering, and others. One in eight jobs in the City of Long Beach and more than 300,000 jobs in Southern California are supported by the port, according to figures from the harbor department. More than 1.5 million jobs nationwide are connected to commerce generated by the port, which sits on 3,000 acres of land and includes 4,600 acres of water.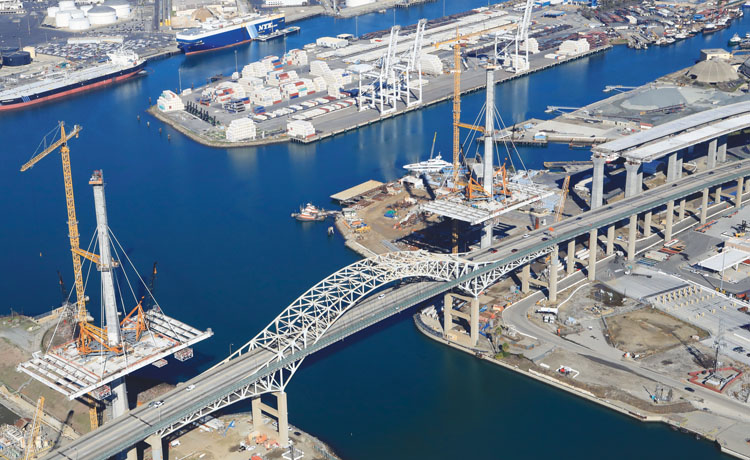 In 2019, the port is relocating its headquarters to the new Long Beach Civic Center, where its staff will have a stronger connection not only to the port itself but also to the myriad of port clients and stakeholders located downtown.
"We promised to return to the waterfront, and that promise will be fulfilled when the Port of Long Beach moves into its new downtown headquarters this summer," Mario Cordero, executive director of the port, told the Business Journal.
"Located next door to the new Long Beach City Hall, the port administration building will be more accessible to the community, our tenants and business partners who attend our board meetings," Cordero said. "The LEED gold-certified facility will also be a model for green development, demonstrating our ongoing commitment to reducing pollution and operational excellence.
"Most importantly for downtown, moving 400-plus harbor department employees to the new civic center will help provide an economic boost for the area, with multiple opportunities to dine and shop. We're definitely excited about being a part of the downtown community family environment."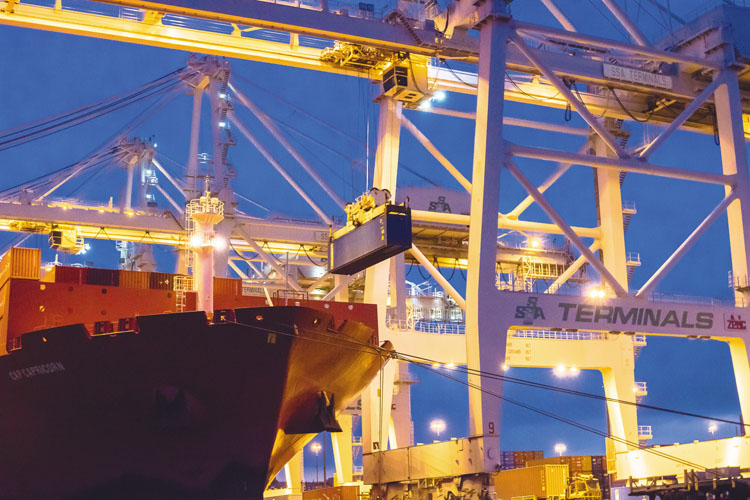 Also in 2019, the port is finishing the massive new replacement for the Gerald Desmond Bridge, a $1.467 billion project designed to improve the flow of vehicular traffic and allow larger ships to pass beneath it. The ongoing redevelopment of Middle Harbor, where Long Beach Container Terminal is located, will continue through 2019 into late 2020. Now in its third phase of construction, the $1.493 billion project involves adding on-dock rail capacity and shore power hookups for ships, creating a longer wharf, and installing some of the cleanest cargo moving technologies available.
In order to reduce its environmental impact on surrounding communities, the Port of Long Beach continues to innovate in the realm of air and water quality. In 2017, both San Pedro Bay ports adopted a new version of their Clean Air Action Plan agreement, which set ambitious goals for air emissions reductions and clean technology implementation. By 2030, all container terminal operations must be converted to produce zero emissions. By 2035, all drayage trucks servicing the port must operate at zero emissions. Greenhouse gas emissions must be reduced to 40% below 1990 levels by 2030 and 80% below 1990 levels by 2050.
In order to give back to the community and to help alleviate environmental impacts, the port expanded its Community Grants Program in 2016, with the goal of distributing $46.4 million over the next 12 to 15 years to community-based projects that improve air quality and reduce traffic, noise and water quality impacts. This initiative – originally called the Mitigation Grants Program – represents a total commitment of nearly $65 million in community grants since it launched in 2009.