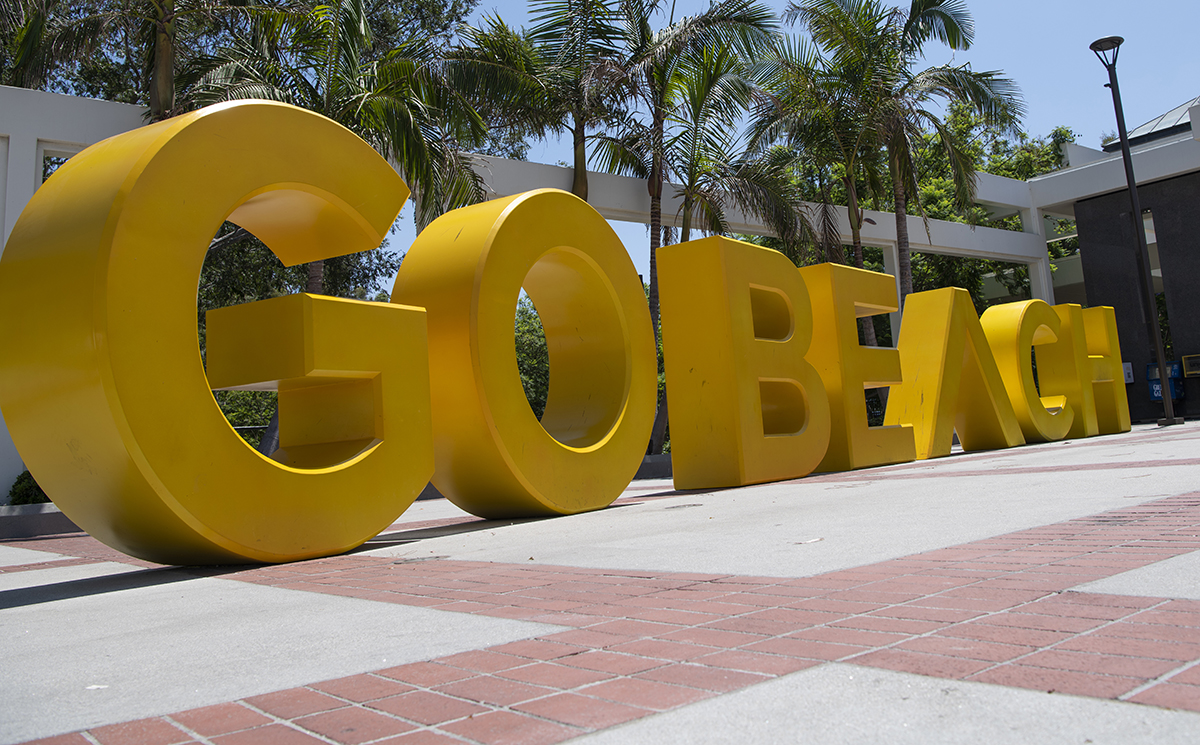 The two-year-long COVID-19 pandemic has highlighted and exacerbated so many different types of inequities—and perhaps none have been more consequential than those in education. But in the midst of the public health crisis, Cal State Long Beach kicked off its own effort to address just that issue.
The university's Center for Equitable Higher Education launched over the summer, so I reached out to the center's director, Rashida Crutchfield, to learn more about the program's work and how it fits into the current educational landscape.
This interview has been edited for length and clarity.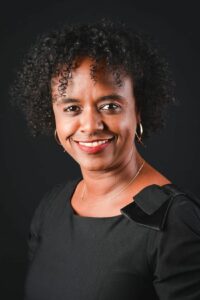 HAYLEY MUNGUIA: First, can you tell me a little bit about the background of the Center for Equitable Higher Education? How did it get started?
RASHIDA CRUTCHFIELD: Well, my work and research agenda is exploring basic needs—so food, housing and financial stability for students in higher education. So the CSU, in 2018, published a report that I wrote along with my research partner, Jennifer Maguire, who's at Humboldt State University. The study explored the prevalence of homelessness and food insecurity for our students, and it has been the basis for a lot of action in the CSU and beyond the CSU to really think about how student success really requires students to not only have the supports they need to do academically well—they also have to be physically and mentally well to progress to graduation.
So the Center for Equitable Higher Education is built on those same ideas. It's focused on promoting food, housing and financial justice for students in higher education. It's really our job to make sure that the support services and the policies that have been created are addressing the needs of those students, and particularly the needs of those students who need support the most. The center started in June of 2021, so we've been doing the work. We've been given seed money from the CSU chancellor's office to develop the research center and finally were able to lift this off in June.
HM: Can you tell me a little bit more about what the work looks like?
RC: We develop and implement mixed method studies, so often that means that we will survey students. So we'll ask students information through a survey, and we also do qualitative data collection, meaning we do interviews and focus groups with students, and we gather all that information and we disseminate it on the academic side.
We also share that information publicly through articles like this and through public papers and also policy briefs that help inform our legislative and also local environment.
HM: Are there any specific studies you're working on right now?
RC: I'm really excited about a study that I'm working on with a group of CSU faculty. Specifically, I'm leading a research study with my colleague Jessica Wolin, who's at San Francisco State, but we're also working with faculty in Sacramento and Chico.
It's focused on college-focused rapid rehousing. So two years ago, the California state Legislature invested $15 million in the CSU to move beyond emergency housing. Almost 11% of CSU students experience homelessness in a year, and so up to this point, a lot of the responses that we were able to have for students were limited to either emergency housing, so if campuses have—and this is for UCs as well as the California Community Colleges—if a campus has campus housing, we might help house a student for a shorter period of time, maybe up to two weeks, and help connect them to other resources so that they could then find housing. For some students, that really helps, but for students who are really, really experiencing homelessness to a critical degree, that's really not enough.
So we're working with an organization called Jovenes, Inc. They have a college success program, so what we do is we identify students on our campus and refer them to Jovenes, and Jovenes subsidizes that housing and provides case management or wrap-around services. So we house the student for a much longer period of time.
That really helps support that student all the way through, so they can be financially self-sufficient and earn their degree. So right now, the Center for Equitable Higher Education is evaluating that program at eight CSU campuses and two community colleges to see what's working and what are areas of improvement, how can this be a model if it is working well and how are we making sure the students who need these services are getting them.
HM: OK. So are you thinking that a lot of the work the center will be doing will focus on evaluating programs that already exist? Or creating new programs and incorporating research on their effectiveness?
RC: We're talking about this in the abstract, in some ways, because we just started. So the rapid rehousing research we're doing is a $2 million project that is a longitudinal evaluation, so it consumes quite a lot of our energy. Some of the things we're doing is evaluating programs that already exist. Sometimes when people are developing programs to essentially address problems, often evaluation is not funded. The state gave this money to the CSUs, and our campuses are doing required reporting back to the state, but real evaluation that helps us really understand what's happening, how is it happening, why does it work, why does it not work—that goes beyond an accountability measure. So right now, we're looking at existing programs. If and when we have programs that have—well, actually, right now I'm talking to a program, but I don't want to disclose the name because it's still early. But I am currently working with a program that's in development, and so they've integrated evaluation as part of their development model, and that's of course ideal. That's what we want, but sometimes that doesn't necessarily happen.
HM: I'm also interested in the timing of when the center launched. COVID-19 has really exposed the need for a focus on educational equity. But I'm curious what kinds of challenges you've come across with launching this during the pandemic?
RC: Logistically, clearly, it makes things a little bit more challenging. But I think it actually makes this more vital because the COVID pandemic has really exacerbated and escalated students' financial risk and really challenges a lot of people's well-being. So in many ways, we are right there at a really prime opportunity to help inform policy and inform decision-making, as we are responding very quickly. The word of the pandemic is "pivot," so we have been creative in thinking about new ways to respond to students.
HM: And can you talk a little bit more about how the center is funded?
We got initial funding from the CSU chancellor's office to begin the center. Right now, we are very much funded by public and private foundations that are supporting our work, and we continue to look for new avenues to help. The goal is to be sustainable until our students don't need us anymore. Ultimately, the goal is for students not to be experiencing these problems anymore. I would love to work my way out of work and see that our students don't need us to be reporting this data. Until that happens, we'll continue to get support from foundations, from private donors and seek support from the state.
HM: Looking forward, what do you hope the Center for Equitable Higher Education will accomplish?
RC: I definitely see the center as working in tandem with our campus staff, our community-based agencies and our policy makers to ensure that our students are seen, that their voices are heard, that we're responsive to their needs and that we produce the kinds of supports necessary to make sure that they achieve graduation. I've spoken to literally hundreds of students who experience homelessness or are food insecure, and they're so committed—they're so dynamically committed to graduate, to earn a degree, to support their families, and they are doing those things, but they're struggling. They're bending over so far backwards, and I really think it's our responsibility in higher education and as community members that we invest in these students. So my hope for our research center is that we can support that vision of making sure every student has what they need to reach the goals they set.
HM: And is this type of work happening elsewhere? Or is this pretty unique to CSULB?
RC: Our universities are developing programmatic responses for our students, but having this research hub is very unique to us. When I first started doing this work, there were very few people who were focused on basic needs research. Now, there are more—still not enough, but there are more, and working with them through the center helps us to coordinate our efforts. We are definitely a sharing community in the basic needs research world, so we make sure we're sharing tools. We're making sure research is valid and reliable—I mean, that's always something that we would strive for, but clearly in a time where a lot of people are questioning the value of actual data, our coordinated efforts through the center helps make sure that our research is asking the questions that need to be asked, and that we're learning from each other, and every time a different researcher decides to respond to a different question, that they are fully aware of the field of research that exists so they can grow it and we can learn more.