Real estate experts say urban development in Downtown Long Beach is attracting affluent renters and retailers eager to capitalize on their new wealth.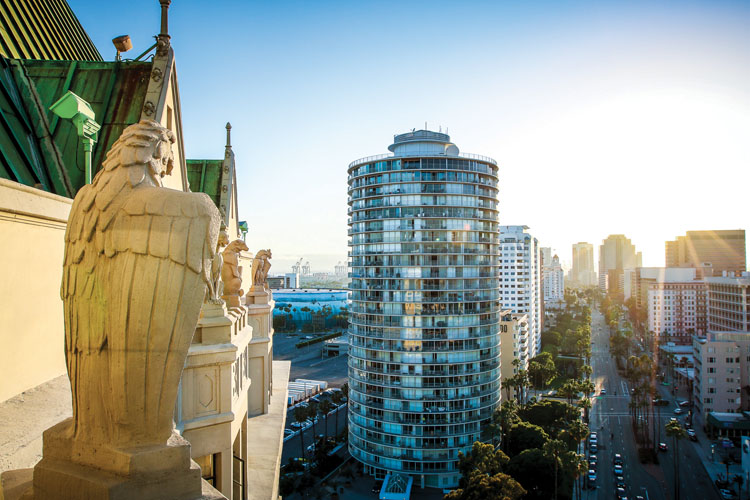 Robert Stepp, president and founder of brokerage firm Stepp Commercial, predicted that downtown's multi-family residential market "will remain strong" through the next few years. "Investment dollars are still pouring into a number of revitalization and expansion projects, and we expect the momentum to continue," Stepp told the Business Journal.
The high number of residential and mixed-use projects in development, Stepp added, are transforming downtown "into a world-class urban center." When the shoreline reaches full development, he said, investors may eye inland opportunities and older buildings due for renovation.
Both demand and rental rates for downtown apartments are on the rise, Stepp said. Since this time last year, rental rates have increased roughly 3.9%. The vacancy rate in the area is 4.4%, with forecasts indicating that it will near the 4% mark in 2019. "Long Beach is doing a great job of attracting and retaining world-class companies," Stepp said, adding that and the accompanying demand for highly-skilled and educated workers has raised the profile of the average downtown renter. Both the Edison and the Current, two of the area's newest luxury high-rises, achieved more than 97% occupancy just one year after completion, Stepp noted.
Steve "Bogie" Bogoyevac, senior managing director of investments at Marcus & Millichap and the founder of Bogie Investment Group, said there is currently "lots of excitement" about the downtown area. "Obviously, there's a lot of development going on, a lot of new projects, a lot of enthusiasm," he said.
Bogoyevac characterized the market as "extremely strong" from both a rental and operational standpoint. "New construction these days is almost all Class A construction," he said. "That costs a certain amount to build and has a certain cost to rent. It's going to attract a certain profile of renter . . . which is improving the area." At the same time, Bogoyevac noted, the Long Beach City Council has required a low-income or senior housing element "to almost every one of these [construction] projects that's happening."
The median rent for all apartments downtown is about $2,114, Stepp said, but the stock available exhibits a significant price range. "The new apartment stock is not affecting the smaller apartment market as much as one would think, because the rents for institutional product [larger or newer properties of greater interest to investors] are considerably more expensive than the 'lower-end' stock," Stepp explained. For example, the price of a studio in the Current might be $400 above a studio in a smaller building down the street.
Single-Family Homes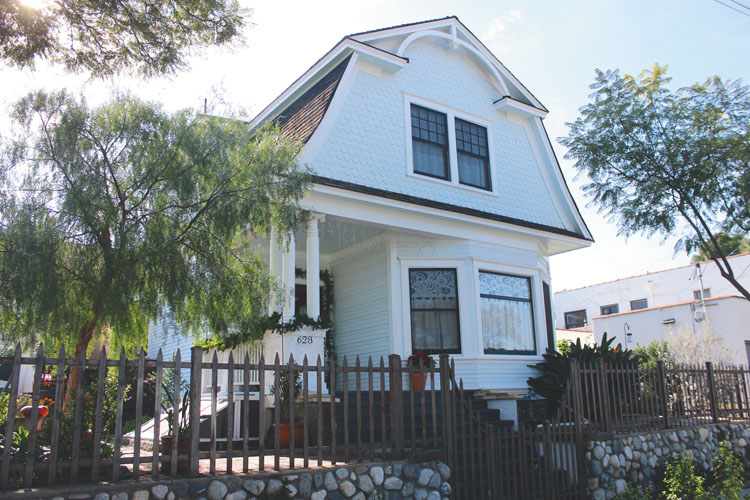 While the housing costs and available inventory of units in the downtown multi-family market continue to rise, the same cannot be said for detached single-family homes. The stock of houses in the largely urban area is low relative to the rest of the city and, according to Phil Jones, owner and CEO of Coldwell Banker Coastal Alliance (CBCA), right now "demand isn't very strong."
This November saw five new listings and two closed sales on detached single-family homes in the 90802 zip code, Jones said. Overall, 54 sales closed in the downtown market in the last 12 months. The median price for homes is currently $215,000, Jones said, an 18% drop since last November. The average sales price decreased 8% over the same time period. "It's clearly more of a condo market," Jones concluded.
Condo sales are more robust downtown, Jones said, with 33 closed sales in November and 503 in the last 12 months. The median price of condominiums was $378,000 during the last 12 months, but was $430,000 in November. Jones said this disparity could be due to new developments coming online. "The last 12 months has seen a 5% appreciation in condo values," he said. That figure represents moderate growth but is consistent throughout the city, he added.
Barbara Irvine-Parker, a realtor associate with CBCA, said that downtown condominiums range in size from studios to penthouses, with prices falling between $225,000 and $1.4 million. "Of course, there's a big difference in whether it's a one-bedroom or a two-bedroom . . . and whether it's on the second floor or the 21st," she said.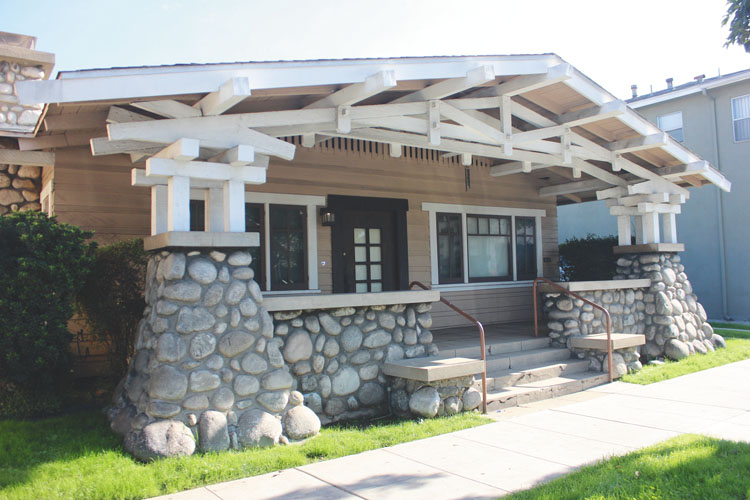 In general, Irvine-Parker said, condos are staying on the market longer than they have in the past. "More people are kind of staying put," she said. Jones called it a "normalization" and predicted that 2019 would be similar, if not a little slower.
Commercial Real Estate
Demand is up for retail real estate in Downtown Long Beach, according to Brian C. Russell, vice president of Kinnery's Brokerage. "People really like Long Beach," he said. "I think the investment community has discovered Long Beach, and it really has value added opportunity compared to marketplaces like West L.A. or Manhattan Beach, or perhaps coastal Orange County."
Becky Blair, president and principal at Coldwell Banker Commercial BLAIR WESTMAC, said the price per square foot on retail spaces has increased year over year for both older properties and new developments. "Overall, if you're looking at second generation or older properties that have retail [space], you're probably looking at anywhere from $1.75 to $2.50 a foot," she calculated. New product is going for $2.75 to $4 per foot, she added. That's for retail spaces at or under the 2,000-square-foot range, which is in greater demand in the downtown area, she said.
Some experts have voiced concerns that the rapid development "in almost every direction" of downtown may lead to an oversupply of retail spaces, Blair said. "Others like myself really have a lot of confidence in the anticipated growth of the downtown area. Given the younger population that's enjoying downtown living, they will demand a variety of restaurants and offices to satisfy those needs." Blair forecasted a continued growth in the retail market through next year, with a slight slowdown near the end of 2019 or beginning of 2020.
In contrast to the active retail market, Russell characterized the 2018 office market as "soft." He suggested that this may have to do with companies cutting costs, downsizing their office space and allowing more employees to work from home. "That said," he continued, "we're starting to get some businesses coming to Long Beach because of quality of life and comparative cost-to-housing and good school districts." That may ultimately lead to more demand for office space in 2019, he said.
Blair reported that asking rents for office spaces in Long Beach are up 0.4% in the third quarter, with expected year-end annualized growth to be 0.3%. "With no competitive office space added in 2018, absorption will be flat and will reduce vacancy by 0.1% to 14.5%," she said.
In its third quarter survey of the downtown area, commercial real estate services firm Cushman & Wakefield reported that about 77.5% (or one million square feet) of available Class A office space was occupied as of mid-October. About 82.9% of available Class B office space (roughly two million square feet) was occupied. The three Class C office buildings – 115 Pine Ave., Pacific Tower and the Farmers & Merchants Bank building – were 93.9% occupied in Q3 2018. Monthly lease rates across all three classes ranged from $1.40 to $3.15 per square foot.