Long Beach multi-family property prices appear to have topped out, according to local real estate professionals specializing in apartments. While rental rates continue to increase, owners who have achieved market-rate rents for their properties aren't likely to be able to increase rates much more in the coming months, they agreed.
Increasing interest rates are at part in play when it comes to sales price appreciation tempering, according to Steve Bogoyevac, senior managing director of investments for Marcus & Millichap. Due to rising interest rates, "What I could have paid four months ago to get the same [revenue] yield, I could no longer pay that amount anymore," he said. "I need to get a little better price [on a property] to get the exact same deal."
Bogoyevac explained that there is a gap between sellers' expectations and buyers' – sellers are still pricing properties at the same top of market prices they were achieving before interest rates increased. Sellers are going to have to adjust their pricing to account for increasing interest rates, he said.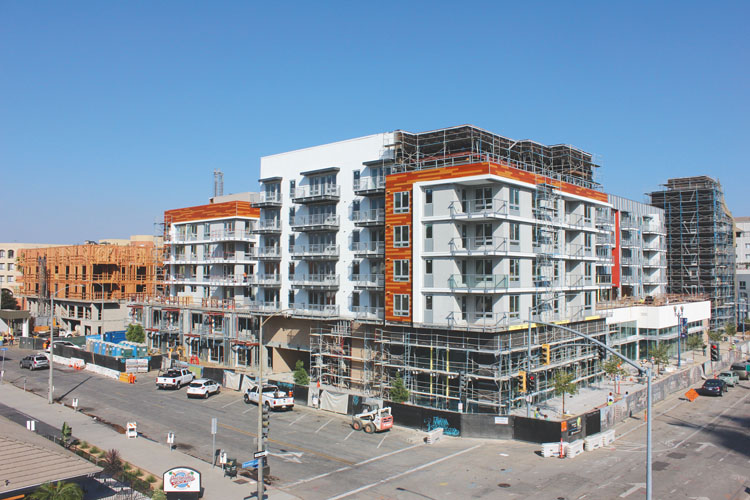 Robert Stepp, founder of Stepp Commercial, also commented on rising interest rates' impact on the market. "Typically, rising interest rates soften the market, and we're already seeing this happening," he said. "The 30-year fixed-rate mortgage is likely to go up to 5.3%, and the 15-year fixed-rate mortgage is expected to rise to 4.7%. So we will most likely continue to see corresponding effects on the market."
According to Stepp, property values for lower-quality "C-Class" buildings have declined somewhat because buyers are less willing to take a risk on such properties in the current market environment. Meanwhile, "A" and "B" area property values are remaining flat as investors continue to be interested in solid locations with strong rental demand, he noted.
Eric Christopher, senior investment adviser with Centennial Advisers, said that investors are becoming more deliberate about buying in "tougher" areas of the city as the rate of return in investment is starting to get crunched. "The market appreciation has topped out, so buyers are being more cautious. Stuff is staying on the market a little longer," he said. However, he pointed out, "Belmont Shore, Belmont Heights, those things are always going to fly off the shelves quickly. There is always going to be demand for that staple product."
Bogoyevac said that while he has heard others say that the market is slowing in terms of sales transactions, he has not experienced that in his own work. "I have not seen any slowdown whatsoever. And I had anticipated things slowing down a bit for a variety of reasons, [including] the increased interest rates, the concern of Prop 10 and the concern of rent control in general," he said. "We put 10 new deals in escrow this month. . . . . Ten is a pretty darn good month."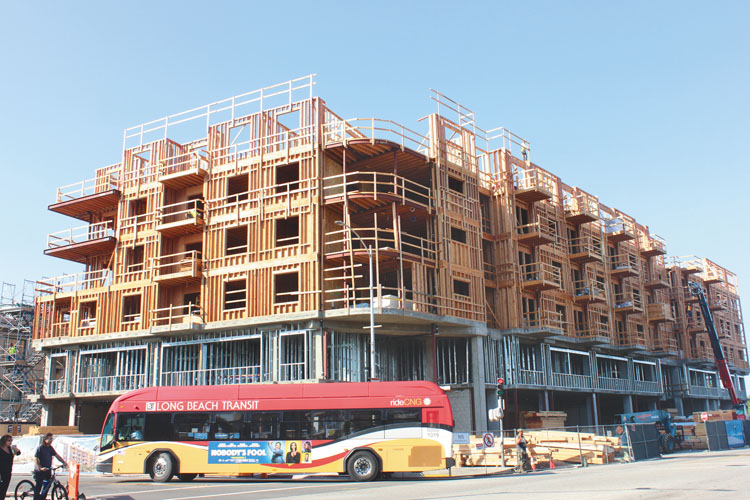 Bogoyevac continued, "I kind of suspected there to be a bit of a dip or a slowdown, and people talk like there is one, but we're not seeing it actually happening. Overall, people still see real estate as a really solid investment."
While rental rates do continue to rise, those that are already at market rate pricing are increasing at a slower pace than in prior months. "Market rate tenants right now are probably having little to low rental increases, meaning maybe 5% increases," Bogoyevac said. "But there are still so many apartment buildings in Long Beach that are well under market. We just came from a client meeting where [a property owner] had a vacancy and increased her rent by over 30%, and was easily able to achieve it. Prior to that, that tenant had been in there a long time."
Stepp said that certain areas of town are experiencing rising rental rates, while other markets are flat. "Rents in Downtown Long Beach and West Long Beach are still rising. According to Stepp Commercial's research, rents have risen 2.7% since Q1 of 2018, the fastest increase in four consecutive quarters with average rental rates projected to finish at $2,248 by the end of this year," he said. "Other Long Beach submarkets are telling a different story, with rents remaining relatively flat, between .06% and .08% increases from Q1 2018."
Stepp speculated that, moving forward, Class A and B rental markets would continue to see demand from buyers, while Class C product would continue to become less desirable as a riskier investment.
Because the demand for housing is so high, Centennial's Christopher projected that the market will remain solid in terms of investment opportunities next year. "One thing we're all pretty sure of is interest rates will be higher next year, which will again insert some conservatism into the market," he said. "I still think it's going to be a great year to maneuver because the [interest] rates will still be at historic lows although higher than we've seen them. They're trending up, but they're still well below historic rates.