For the last 15 years, an undisclosed foreign investment company has been developing large-scale residential and commercial projects around the world, according to local real estate agent Oriana Shea. To date, the company has only three projects in the U.S.: a Holiday Inn in El Monte, a mixed-use development called Hawaii Ocean Plaza in Honolulu and Long Beach Garden Home.
"They basically started looking at areas like Long Beach that they felt had a housing shortage," Shea, team leader and listing specialist at The Oriana Shea Group, a Long Beach-based real estate agency handling sales for the project, said. "They were looking for an area to develop that was up and coming, and also close in proximity to the ocean. There is opportunity for growth and development [in Long Beach]."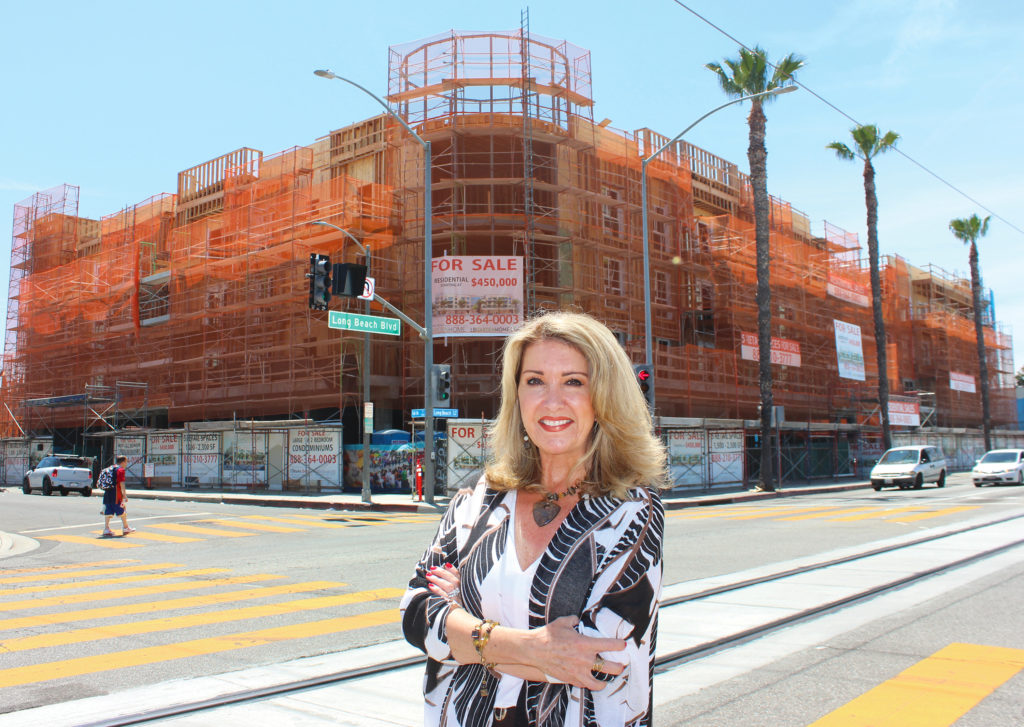 Located at 1570-1598 Long Beach Blvd., Long Beach Garden Home consists of 14 one-bedroom and 22 two-bedroom condominiums on the second through fourth floors of the development. All one-bedroom homes are approximately 1,000 square feet and include one to 1.5 bathrooms and one or two balconies. The two-bedroom units are approximately 1,300 square feet, with 2.5 bathrooms and one balcony each. All 36 condos include one subterranean parking space per bedroom, a full-size washer and dryer, stainless steel appliances and a gas cooking range.
Residents will have access to an onsite gym, as well as a garden area on the second floor, adding outdoor space apart from the units' balconies. "It's a private garden setting with a fountain [and] barbecue area," Shea said. "It really affords the homeowner that feel of the indoor-outdoor living experience."
According to Shea, the condos will not be listed until around August, after the model units are completed in July; however, reservations are already being made. The condos range from $450,000 to just under $600,000, depending on the number of rooms and the location within the building – better views equal greater value.
"It's a way lower price point [in terms of] price per square foot than . . . any of the recent development in downtown. And people that are commuting in and out of L.A. can walk to the Blue Line," Shea said.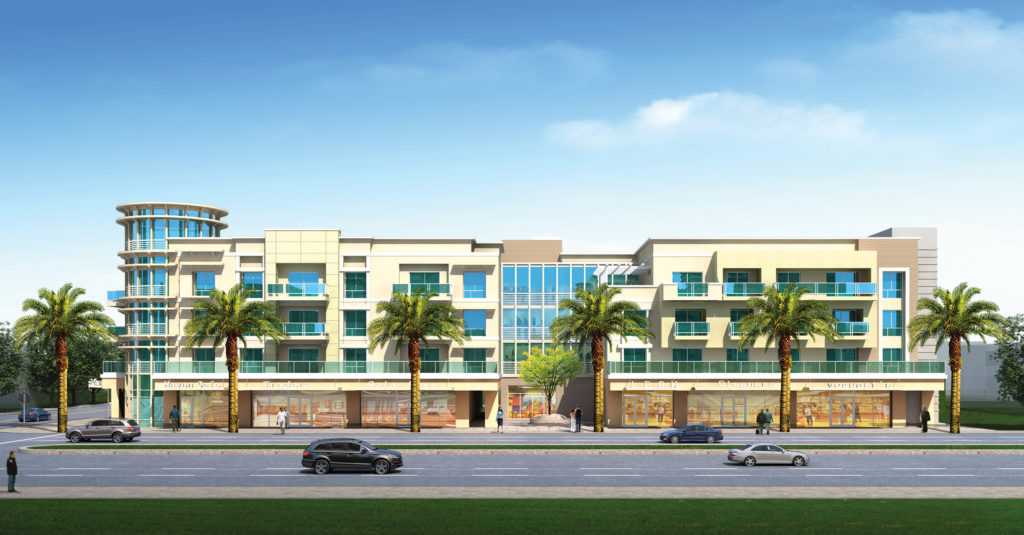 Homebuyers who purchase a unit prior to construction completion will have their choice of finishes, including tile, cabinets, countertops and flooring – various hardwood and carpet options are available. Unlike some projects, the final sales price of the home is fixed, and will not increase based on the finishes chosen by homebuyers, Shea added.
The ground floor of Long Beach Garden Home features five for-sale retail spaces ranging from 1,440 to 2,558 square feet for a total of approximately 10,000 square feet. Each commercial unit includes central air conditioning and one parking stall for every 250 square feet of retail, which equates to 40 spaces total.
Despite investors purchasing the land in 2015, construction did not commence on the $20 million project until 2017, Shea explained. The grand opening is currently slated for before the end of the year, but she noted the date could be pushed to early 2020 if there are any delays in construction.
"The reaction and the response that we've had from people that have started coming into the sales gallery has been phenomenal. I've said for years Long Beach has been a well-kept secret . . . in terms of housing affordability," Shea said. "I have a feeling it's not going to be that way for too much longer. But, relatively speaking, to be able to live close to the beach and have access to  this urban lifestyle – it's kind of a no-brainer far as I'm concerned."