If you've ever dreamed of owning a post office—and few of us have not—what you'd perhaps consider to be a rare opportunity is on the market now for $2.5 million.
It's a bit of money, but a pretty fair price for the 1961 mid-modern building in a nice part of Belmont Heights on Fourth Street and Loma Avenue.
There are a couple of things that a less imaginative investor might balk at, not the least of which is the fact that the current tenants won't leave for a while, if at all.
The Loma Station, as it's called, is still a working location for the United States Postal Service, and its lease on the building runs through March 2024, at which point they'll either leave, giving you the chance to convert the building into something more profitable than the $111,000 a year USPS will pay you in rent, or they'll renew their lease for another 10 years upon which time you'll likely be able to raise the rent to the 2024 market rate.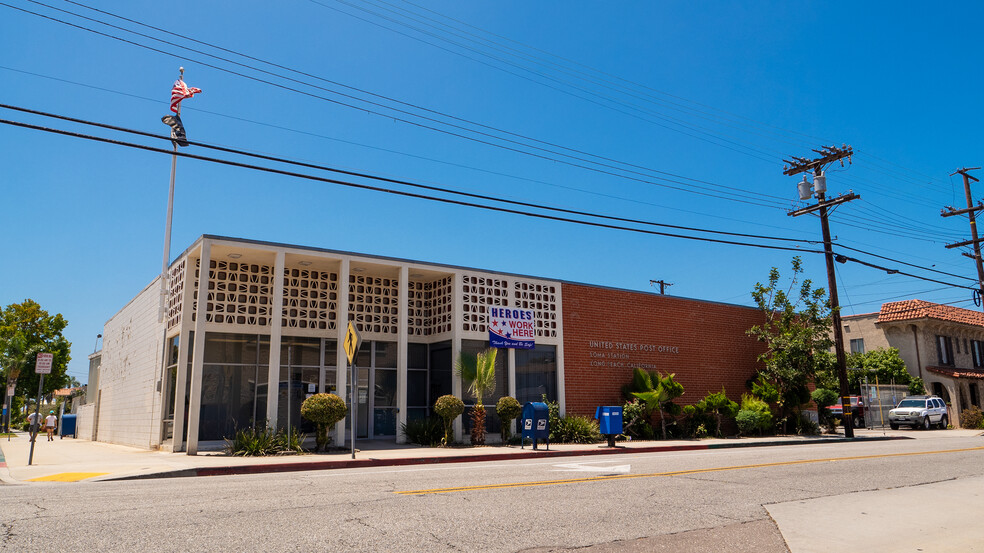 What the USPS will choose to do, nobody knows, says Juan Huizar, of Sage Real Estate Group, who is co-listing the property with Gia Silva of INTI Realty. "I've tried to get an answer from the Postal Service, but nobody will tell us anything." Still, given the Postal Service's wobbly financial status these days, you might wager that the Belmont Heights building will be vacant soon.
The building right now is zoned institutional, says Silva. That will allow the buyer to eventually use it for a variety of purposes, including medical, restaurant, museum, school, religious and much more.
Silva and Huizar are in agreement that its best and most lucrative use would be for a 20-30-unit housing development, which doesn't fall under industrial zoning, but getting a variance for that should be no hill for a developer climber, given the city's continuing need for additional housing.
"It's a tremendous property," admitted Huizar. "A 21,000 square-foot lot in Belmont Heights, you just can't find that."
But now that such a location has been found, the Realtors say the world is knocking on their door. "Usually with commercial properties, you might average a phone call a week," said Huizar. "Now we're getting calls not only from local investors, but from up and down the coast and out of state."
"The phones are exploding," added Silva.
The four years remaining on the lease is practically a good thing, say the brokers. It gives the buyer some time to make plans and maybe wait for this whole COVID thing to blow over, all the while collecting the $111,000 rent from the USPS, which is a pretty solid client without the "musta got lost in the mail" excuse to fall back on for being late on payments.
"If you were to buy it, either the Post Office decides to stay, which is still pretty awesome. And if someone's looking to make a lot of money, if and when the postal service leaves, there's a great opportunity to make a lot more."