Demand continues across all commercial real estate sectors in the Greater Long Beach area, causing upward pressure on asking rental rates – a trend that has been ongoing for several quarters, according to industry experts.
Office
"The market has the same kind of a pulse from the last quarter. I think it's still just kind of Steady Eddie, and [there's] nothing that, as far as I'm concerned, is going to push the market down," Robert Garey, senior director at Cushman & Wakefield, said. "It would be nice to have some additional momentum in the market to push it up because our vacancy factor in the Downtown Long Beach market is still not tracking as well as it is in the suburban market."
The downtown office market experienced a negative absorption of 14,479 square feet and a 1.3% decrease in asking rental rates during the third quarter, according to a Cushman & Wakefield report. Suburban Long Beach, on the other hand, saw 16,677 square feet of space absorbed, with asking rents increasing 2.6%.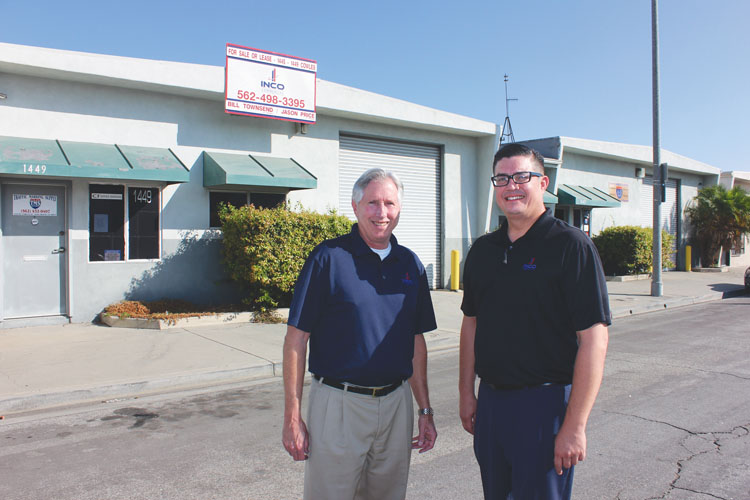 Asking rent for Class A, or high-quality, office space in the downtown market was in the $3 per square foot range at the end of the third quarter, according to Cushman & Wakefield. Rents in the suburban market for all buildings averaged about $2.50 per square foot. The average rent for all office product in the city was around $2.25 per square foot.
Long Beach – including a few buildings in adjacent cities – has more than nine million square feet of office space, with an overall vacancy rate of less than 13%, according to Cushman & Wakefield. Overall vacancy in the suburban market was 8.7% in the third quarter, while the downtown market was more than 18%.
For office users in sales who need quick and easy access to clients, the suburban office markets along freeway corridors are more convenient – 'a competitive advantage,' Garey noted. "If you're in the Downtown Long Beach market . . . it's an amenity rich area, but it's a little harder to get to," he said.
On the heels of a 43,572-square-foot lease by Traffic Management Inc. at 4900-4910 Airport Plaza Dr., CBRE Inc. Senior Vice President David Smith said activity in the suburban market is expected to remain strong. He explained that a number of larger tenants from Orange County and throughout the Los Angeles region are looking at space in suburban Long Beach areas. However, a looming challenge awaits the city's office market in 2019: the completion of the new Port of Long Beach headquarters downtown.
"That's obviously going to be a significant vacancy that will be sitting there," he said, referring to the port's current interim headquarters near Long Beach Airport. "It's going to be a unique opportunity for someone, but it will not help the market," Smith said. "In general, nothing in Long Beach is a quick fill. It'll take some time."
The port currently occupies all eight floors of the building at 4801 Airport Plaza Dr., which totals 176,375 square feet of office space. As part of the new Long Beach Civic Center, the port's new 11-story headquarters will be completed no later than June of next year.
Creative office space continues to be the most desirable product type in the office market, Smith said. Demand for creative space has pushed owners to invest in upgrades and renovations in order to stay competitive.
"Landlords are spending more time and money on improvement allowances to attract tenants. Landlords paid tenant improvement incentives that increased over 10% during 2017, nationwide," Becky Blair, president of Coldwell Banker Commercial BLAIR WESTMAC (CBCBW), said. "In Los Angeles, we're seeing competition, so the trend is for the improvements to be increased so landlords can keep quality tenants in a building."
Increased tenant improvement spending and rising construction costs are factors in rising asking rental rates, Blair explained. Improvements often include conversions to open office layouts and additional amenities such as outdoor patio areas, alternative commuting options, fitness centers and lounge areas.
In terms of industries most active in the office market, Sheva Hosseinzadeh, associate vice president of CBCBW, said medical uses remain the strongest and most financially secure. Though medical users often require more monetary allowances up front from property owners, Hosseinzadeh explained that they often stay long term, which provides a sense of security to property owners.
Another sector that is active in the office market is co-working space providers, such as WeWork, CommonGrounds and Work Evolution Laboratories (WE Labs), Hosseinzadeh said. "Some of our owners are now realizing what a niche market this is. We're aware of some taking full floors that they have vacant in their buildings and converting them into co-working office," she added.
Industrial
The industrial real estate market in Long Beach continues to experience record-low vacancy rates, which is keeping upward pressure on asking rental rates, according to INCO Commercial President Bill Townsend. While the vacancy rate increased from 1.3% to 1.4% year over year in the Greater Los Angeles area, lease rates have increased from 79 cents per square foot to 83 cents, according to a CBRE third quarter report,.
The slight uptick in vacancy is the result of new product coming online. During the third quarter of 2017, 6.7 million square feet of industrial space was under construction, according to a CBRE report. During the third quarter of this year, CBRE reports 2.3 million square feet of industrial space under construction.
"The industrial market overall, and particularly the South Bay, remains very strong," Lance Ryan, senior vice president of marketing and leasing for Watson Land Company, said. "There have been several consecutive quarters of record-low vacancy, and that really looks to remain in place for the foreseeable future."
Average asking rents in the South Bay increased by 5 cents to 97 cents during the third quarter of this year compared to the same period in 2017, according to CBRE. Vacancy was 1% and 516,567 square feet of new industrial space is under construction.
Townsend said the most recent boom for the industrial real estate market was the cannabis industry. Following the legalization of recreational marijuana in Long Beach and several other surrounding cities, Townsend said cannabis companies were offering to pay double, or more, of average asking rents  in order to secure space for their operations.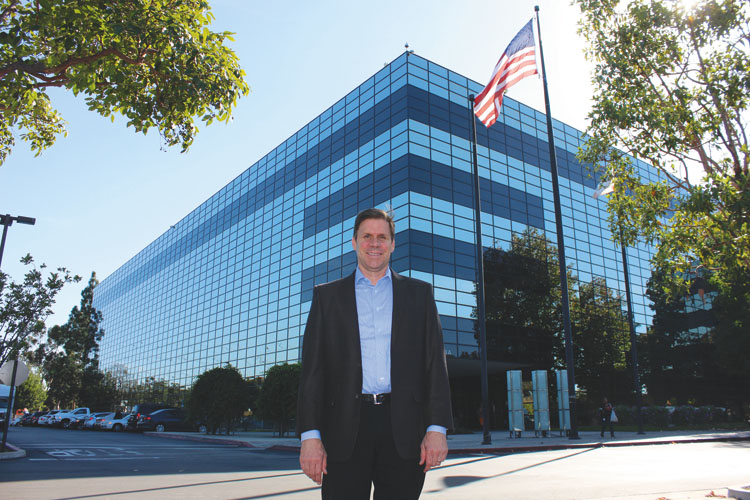 "Prices got pretty high, so it seems like those prices are coming down to sustainable levels," Townsend said. "But the rest of the industry is catching up – it has brought the values of properties to a higher level. I don't think it's double anymore. If you're paying $350 per square foot [to purchase cannabis-approved] industrial, you're going to be paying $200-plus per square foot in non-cannabis areas."
While cannabis is relatively new to the local industrial real estate scene, Ryan said third-party logistics companies and large retailers still represent the bulk of demand. Ongoing growth of online retail is fueling the demand for industrial space and, as a result, the ports of Long Beach and Los Angeles recently have experienced a record amount of imports. Ryan said the warehouse market should continue to benefit from strong consumer demand.
While the South Bay and Long Beach industrial markets are strong, Townsend said that Signal Hill is even stronger. He explained that the small city surrounded entirely by Long Beach is nearing 100% occupancy, with very few industrial spaces on the market. Asking rents and sales prices in Signal Hill are often higher because of its freeway and amenity adjacent location, he noted.Due to the lack of developable space in the Greater Long Beach and South Bay areas, Ryan said a push has already begun to develop more space in the Inland Empire. It makes sense for product brought in for local or regional delivery to be stored close to the port to allow for quick truck trips, he explained. "But when we're talking about product that has a much larger footprint, is outbound for anywhere on the West Coast all the way out to the Midwest, it makes sense for it to be in the Inland Empire," he added.
Retail
Retail vacancy rates during the third quarter were 5% in Downtown Long Beach and 5.2% in suburban Long Beach, according to data collected from real estate data firm CoStar Group. During the second quarter, the downtown vacancy was 4.3%, while the suburban vacancy was 5.4%.
"I'd say activity has been strong on the leasing side. There's a little less inventory on the sale side," Sean Lieppman, a principal at Lee & Associates, said.  "Overall, I think we're at a point in the market where things are kind of leveling off. We've seen pretty constant activity, rates have kind of leveled off and vacancy has gone up a bit over the past four quarters."
Asking rents in Downtown Long Beach decreased year over year from $1.61 per square foot to $1.45 per square foot, according to CBRE data. However, the suburban Long Beach market increased from $1.38 per square foot in the third quarter of 2017 to $1.76 during the same period this year.
Noel Aguirre, a principal at Lee & Associates, said a leading cause of retail vacancy is big-box stores such as Sears and Kmart shuttering some or all of their locations. Reimagining and backfilling these large spaces, typically with multiple smaller tenants after the building has been repositioned, is difficult and takes time, Aguirre explained. For example, the closure of the Best Buy at Marina Pacifica in Southeast Long Beach will have a noticeable impact on local retail market numbers on fourth quarter reports, he added.
While some people are certain of the death of brick-and-mortar retail, Centennial Advisers Director Justin White explained that the market is not dying but, rather, evolving. "There are creative people out there who are finding ways to repurpose the big boxes into more effective uses today. And it's totally different; it's somewhat shocking [compared] to tradition and what people are used to," he said. "But for the most part, you look at some of these large, big-box stores and they're just different now. They're more tailored to the demands of the consumer than they were when they were a big one-stop shop."
Retail continues to shift toward a focus on the consumer experience, White said, pointing to the success of the Long Beach Exchange (LBX) center in Northeast Long Beach. Also, 2nd & PCH is under construction in Southeast Long Beach, with numerous tenants already announced a full year before the project is set to open, with 10 or more additional tenants expected to be announced in the next month.
Centennial Advisers Partner Doug Shea noted that he has heard some concern from Belmont Shore property and business owners about the introduction of a new shopping center so close to existing retail. "[They] think that they're not going to get as much business because we're going to have that beautiful, new facility. The real truth behind it is it's going to enhance and help out Belmont Shore, not take away from it," he said.
Last month, Walmart executives announced plans to reimagine parking lots adjacent to several of its supercenters, including its Long Beach Towne Center location, into experiential centers similar to LBX and 2nd & PCH. The Long Beach project could include a food hall, small retailers, a golf ball driving range and community space.
Shea noted some property owners' desire to reimagine existing centers, particularly those in Southeast Long Beach, by redeveloping them to include several stories of residential units above the ground-floor retail. The Long Beach City Council's approval of the updated Southeast Area Specific Plan last year allows for developments up to five stories.