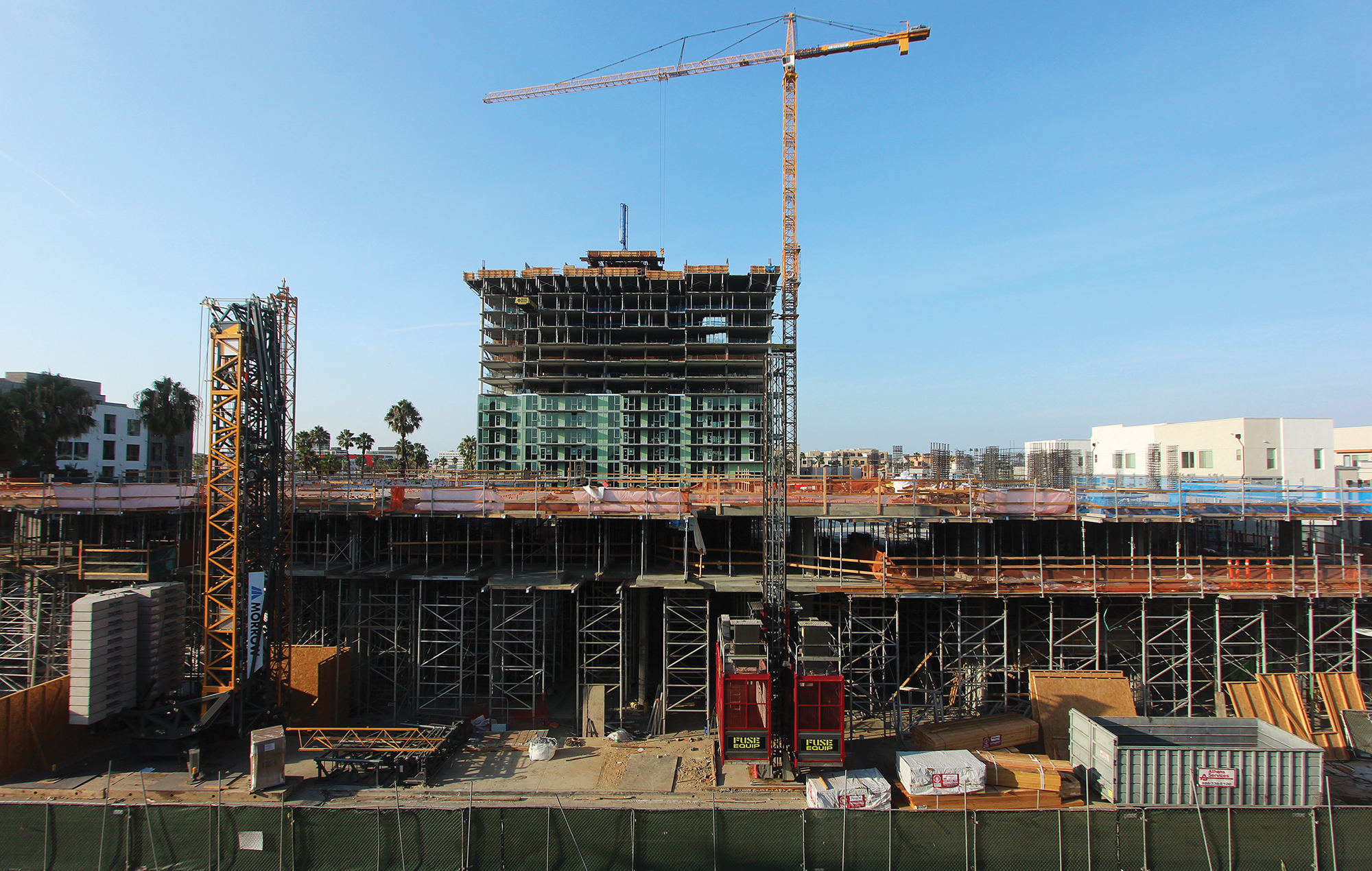 The market for residential properties in Downtown Long Beach saw a rebound in 2021, with occupancy and rents slowly returning to pre-pandemic levels, according to a 2021 Q4 Economic Snapshot released today by the Downtown Long Beach Alliance (DLBA).
The recovery comes as cities across Southern California continue to find their own solutions to homelessness and a lack of affordable housing that has come to the forefront in the wake of the COVID-19 pandemic.
Downtown Long Beach added 586 units to its stock in 2021, which includes both the 271-unit Volta on Pine that was completed in April and the Shoreline Gateway project, which opened in November with another 315 units. In 2020, by comparison, three multi-family residential projects were completed that produced a total of 414 units, according to the DLBA's report.
However, the DLBA still acknowledges that the current supply for lower and middle class families is lacking.
"Downtown Long Beach and the city as a whole are in need of additional housing units for households of all income levels, with the economic effects of COVID-19 further exacerbating financial disparities," the DLBA's 2021 Q4 Economic Snapshot said.
About 80% of Downtown's housing is occupied by renters rather than owners, which is roughly 20 percentage points higher than lower density areas in Long Beach.
The return to a pre-pandemic occupancy rate of 94% in Downtown and 96.9% citywide is encouraging, and several other areas in the region like Downtown Santa Monica (94.7%) and San Pedro (96.3%) have also gotten close to the desired 95% mark, dropping from the higher rates seen in currently in other major cities in the region, including Fullerton (98.9%), Costa Mesa (98.2%), and El Segundo (97.4%).
Class A properties — which are the most expensive of the three and have an average age of just seven years — have an occupancy rate of 95.2%. On the other hand, Class B properties are significantly more occupied at 98.3%, despite the buildings being 60 years old on average. That's likely because rent is $570 less than Class A per month while still offering a higher quality of life than can be found in Class C. With their relatively cheap rental average of $1,280 per month, those Class C buildings are occupied at a healthy 96.5% rate.
Rents have also returned to pre-pandemic growth levels, increasing by over 7.5% across residential units on a per square foot basis. After rising by just 2 cents to $2.69 per square foot from 2018-2020, 2021 saw a 20-cent increase to $2.89 per month.
While increasing rent prices are a positive sign for those looking at economic growth, the many renters of Long Beach may not appreciate an increase in their cost of living.
According to the American Community Survey data from 2015-2019 used in the Q4 report, 82% of households in Downtown Long Beach gross less than $75,000. Those with an income of $35,000 or less make up over a third of the Downtown Long Beach population, and over half take home less than $50,000 annually.
While not directly connected to housing development or market fluctuations, the return of visitors to Downtown businesses has been beneficial in the area's overall economic recovery. The 5.58 millions visitors that explored the streets of Long Beach in 2021 was approximately 50% greater than the pandemic-hampered numbers of 2020 and only 11% lower than the 6.22 million visitors in 2019 pre-COVID.
Officials and developers alike are hoping for a boom in 2022, with an estimated 798 more units to be added to Downtown. Many of these units will be located at the $215 million Broadway Block, which is expected to boast 432 units in its 25,065 square foot property at 200-256 Long Beach Boulevard.