The COVID-19 pandemic, for better or for worse (mostly for worse) has left no industry untouched, including all commercial real estate markets. Across all markets—industrial, office and retail—vacancies have increased but that has not translated to a decrease in asking rents.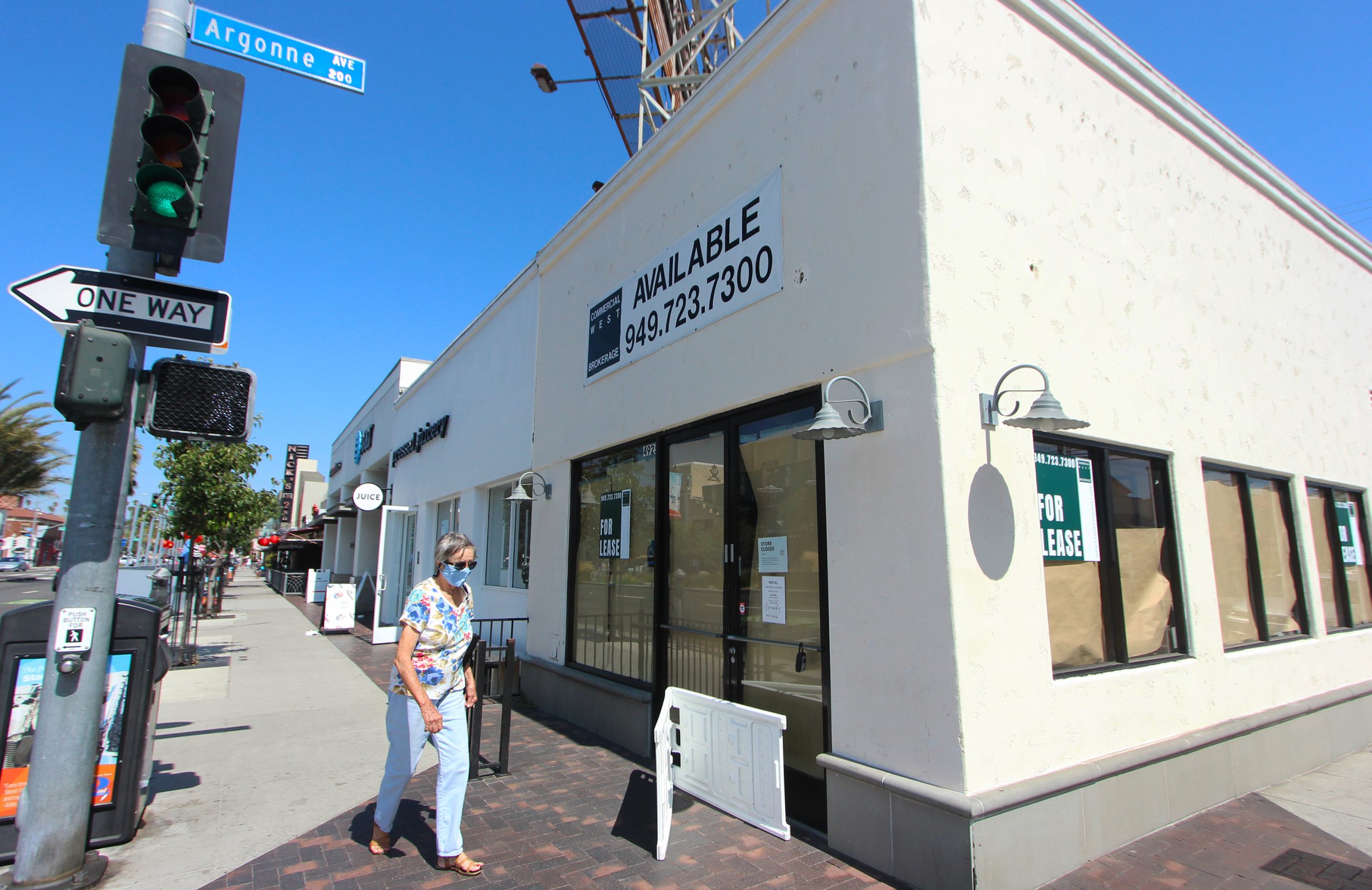 Industrial
"Industrial does well when the economy does well," said John Loper, associate professor of real estate at the USC Price School of Public Policy. "People buying stuff has gone down, port imports have come down, which impacts warehouses for goods that come in from the port."
Despite still being the hottest sector, the local industrial real estate market's vacancy rate surpassed the 2% mark for the first time in at least four years, according to a report by Lee & Associates. Industrial vacancy increased to 2.4% in the second quarter from 1.8% in the first. Average asking rents remained unchanged quarter-over-quarter at a historic high of $1.09 per square foot.
While rising vacancy is uncharacteristic, Loper said anything below 5% is considered a strong market with low inventory. Along with a reduction of imported goods, a slowdown in manufacturing due to the pandemic is likely another culprit of the vacancy increase, Loper said. But warehousing for e-commerce has gone way up as online shopping has become more popular for those trying to avoid coming in contact with large crowds, he added.
"I'm not concerned about the industrial market's health," Loper said, "because for every manufacturing facility that isn't going to expand, there's an e-commerce company—the Amazons of the world—that needs more space. People are still going to [mostly] buy online for another six months to a year."
Even amid the pandemic, the average sale price for industrial space increased $47.64 quarter-over-quarter to $244.57 per square foot. Total sales transactions in the second quarter was $150.8 million, surpassing first quarter sales by nearly $3 million. Nearly 1.2 million square feet of industrial space is under construction in the Long Beach and South Bay area, up from less than 370,000 during the first quarter.
Office
The office market is in an interesting holding pattern due to uncertainty revolving around future needs in the workplace, Loper said. He explained that in the short- to medium-term, many companies are having staff work from home at a much higher rate than prior to the pandemic, which translates to less need for office space. 
On the flip-side, Loper said the trend of open and collaborative office environments is now requiring more space, as employees must be spread farther apart to maintain social distancing.
"A lot of tech companies actually can't fit everyone because they were cramming people in—the number of people per thousand square feet has gone up dramatically over the last 20 years," Loper said. "Now, they need six feet in all directions and they can't fit a third of the people they used to."
The overall vacancy rate for office space in Long Beach increased across the board, according to a recent report by Cushman & Wakefield. In the Downtown market, vacancy increased from 18.7% to 19.2% quarter over quarter, while the suburban market saw a 0.6% increase to 13.8%. Net absorption in both the suburban and Downtown markets was down in the second quarter, at -16,730 and -18,886, respectively.
Despite increased vacancy and negative absorption, average asking rents continued to increase in the suburban market, according to the Cushman report. Suburban rents increased from $2.41 per square foot in the first quarter to $2.45 in the second. In the Downtown market, average asking rents went unchanged at $2.51 per square foot.
The future dynamic of office is likely to remain uncertain until the pandemic has passed, when companies can reevaluate their structure under the "new normal," Loper said. For now, companies are not committing to reducing or expanding space, just maintaining current levels, he said.
Retail
"This is a perfect storm," Loper said. "Retail was in trouble before and coronavirus is just kicking it while it's down."
Brick and mortar retail has been fighting an uphill battle for years, as online shopping continues to increase annually. Malls, big-box stores and traditional department stores have been closing locations en masse over the last decade. Most recently, J.C. Penney announced the closure of 242 locations—nearly 30% of its stores.
The availability rate of retail in Downtown Long Beach is 8.3%, while the suburban market sits at 5.8%, according to data from Lee & Associates. Loper said vacancy has not spiked due to eviction moratoriums but that he expects drastic increases when those expire in September, following an extension by the Long Beach City Council.
Market rent in suburban Long Beach is $28.31 per square foot, while space in the Downtown area is $32.28 per square foot. Rent in both markets continues to increase but at a slower rate than previous quarters.
Shopping centers have been hit exceptionally hard by the pandemic. Loper explained that with traditional retail dwindling, shopping centers pivoted to cater to the experiential desire of visitors, which included relying heavily on entertainment and restaurants.
"Entertainment and restaurants are the first things that got closed and the things that tended to stay closed," Loper said, noting that grocery stores have seen an uptick in business due to restaurant closures forcing people to cook at home more often.
In Long Beach, numerous restaurants have already announced permanent closures, including Rock Bottom Restaurant & Brewery in Downtown, Fox Coffee Shop in the Wrigley neighborhood, La Strada in Belmont Shore and Claim Jumper on the southeastern-most border. The closures have outstripped the few announcements of new restaurants, including Wood & Salt Tavern in Bixby Knolls, Risü in Downtown, and Heritage sandwich shop in the South Rose Park neighborhood.
The civil unrest in Long Beach on May 30 following the death of George Floyd added to the strain of COVID-19, Loper said, noting that hundreds of retail stores and restaurants suffered damages and theft upward of tens of thousands of dollars. However, grooming services such as nail salons and barbershops have drawn the shortest straw in 2020, as they have been forced to remain fully closed longer than most other businesses, he added.
"There's going to be a huge number of those businesses that are going to fail," Loper said. "Businesses have just been devastated."