Becky Blair has been a broker in the Long Beach real estate business for nearly 40 years. As the coronavirus pandemic has developed, the real estate industry has had to adapt. For Blair, that has meant working from home almost exclusively and relying on her associates to show properties.
"This is totally unique and unfortunate in many ways," Blair, president of Coldwell Banker Commercial BLAIR WESTMAC, said. "We're just seeing a lot of trepidation in the marketplace. Prospective tenants are not as willing to take the risk."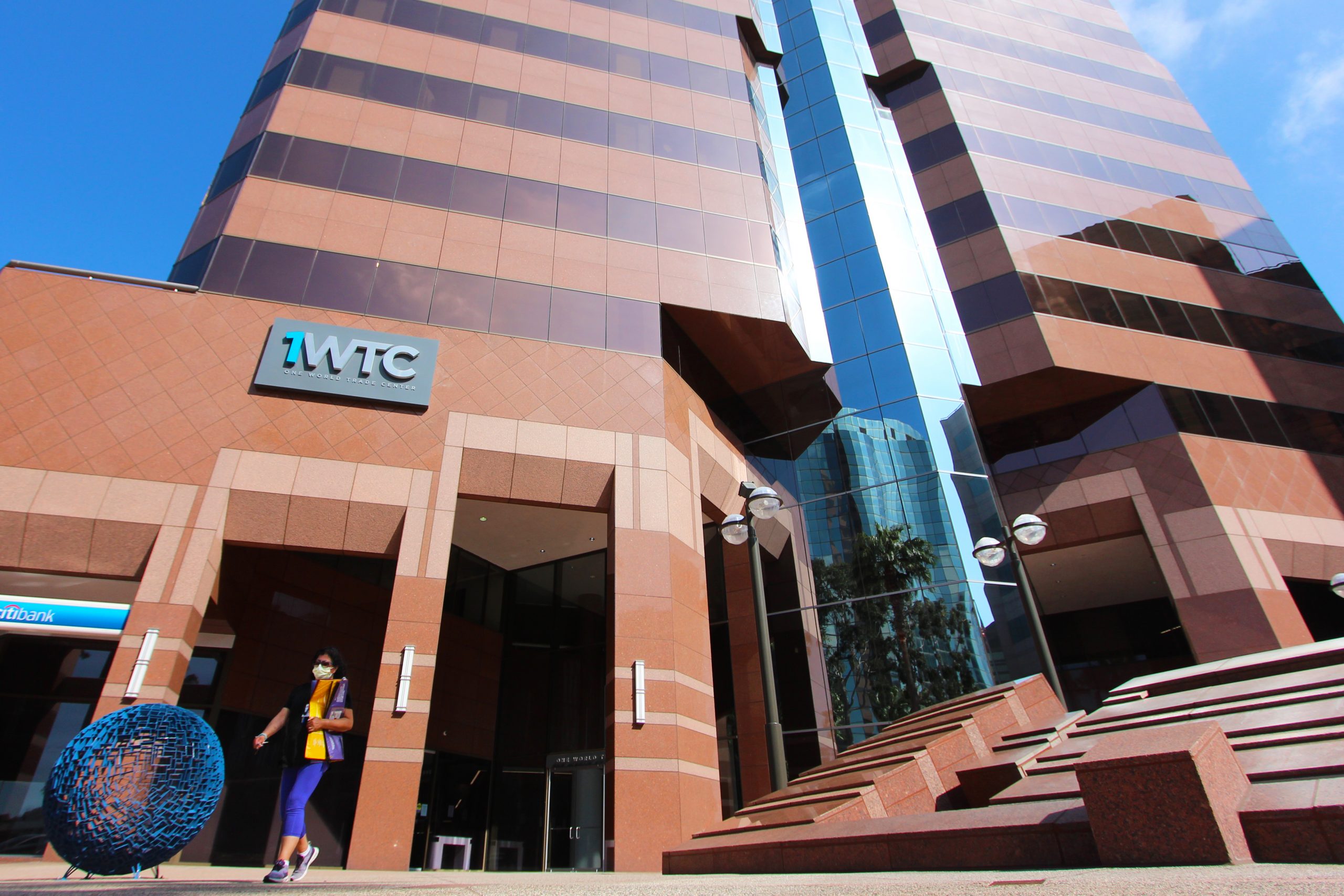 On the upside, Blair said Long Beach continues to be one of the "most talked about areas" on the West Coast. However, many potential tenants have been skittish, even after voicing their approval of a space. Nonetheless, Blair and her team are working to keep the business moving forward.
At the start of the year, the market was active with many transactions, BLAIR WESTMAC Associate Vice President Sheva Hosseinzadeh explained. But, for much of the office market, everything "came to a standstill" in mid-March with local and state stay-at-home orders, she said.
Some businesses have not been as severely impacted by the pandemic, Blair noted, which means there is still a small amount of activity. When a prospective client requests to tour a listing, Hosseinzadeh and other agents are sure to wear protective face masks and gloves, as well as maintain appropriate distances between themselves and clients when possible.
"There's business out there," Blair said. "There is some normalcy going on. I think that there's a light at the end of the tunnel."
A first-quarter office market report by Cushman & Wakefield for the South Bay office market, which includes Long Beach, shows positive momentum going into the COVID-19 pandemic. Overall vacancy declined 0.8% quarter-over-quarter in both the suburban and Downtown Long Beach markets, bringing the totals to 13.2% and 18.7%, respectively.
While both the suburban and Downtown markets ended 2019 with negative absorption, the suburban market experienced more than 32,000 square feet of absorption during the first quarter, while the Downtown market saw 37,000 square feet of absorption.
Average overall asking rents also went up in both Long Beach markets. Downtown rents increased 6 cents quarter-over-quarter to $2.51 per square foot and suburban rents increased 2 cents to $2.41.
However, the report is not optimistic in its projections for the rest of 2020.
"With the implementation of strict work-from-home policy for all nonessential businesses, we expect to see increasing vacancy and decreasing rents throughout the year," the report stated.
Based on the positive outlook at the start of the year, the report states the South Bay market will bounce back relatively quickly when businesses begin regular operations. The looming uncertainty, of course, is when will business-as-usual return?
Due to COVID-19 and the aggressive spike in unemployment, the Cushman report stated that economic forecasters expect the second quarter to have the largest real GDP declines in U.S. history. On March 15, Goldman Sachs Group predicted that the economy would shrink at a 5% annual pace in the second quarter.
Goldman Sachs went on to say a rebound could occur in the latter half of the year, contingent on the easing of stay-at-home and social-distancing orders. This week, Long Beach Mayor Robert Garcia, echoing Gov. Gavin Newsom, said the city is "weeks, not months" away from slowly—and safely—beginning to reopen.
A new model by the University of Washington's Institute for Health Metrics and Evaluations used April 27 data to estimate when states should reopen. Estimates range from May 10 to July 20, with California at May 20. But even upon reopening, some amount of mandatory social distancing and business limitations will likely be in place.
Looking to the future
Regardless of the timeframe, once cities across the country begin to reopen, the office market will face a new round of challenges and questions, according to John Drachman, co-founder of Waterford Property Company.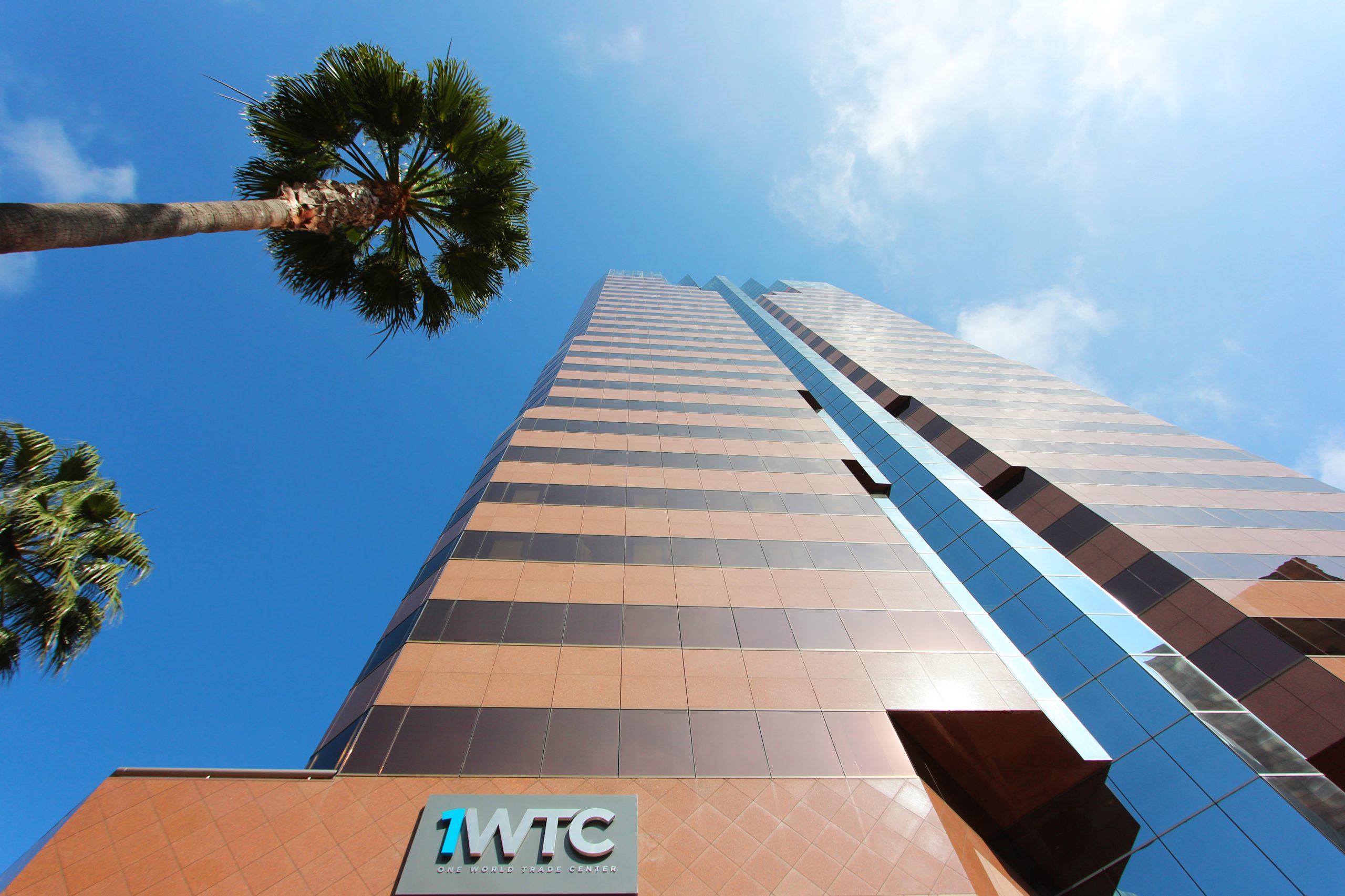 "[For years] we've been hearing a lot about work-at-home—how it was going to drastically change the office environment . . . and we'd see an increase in telecommuting. That never really materialized," said Drachman, whose firm owns and operates World Trade Center in Downtown Long Beach, as well as another one million square feet of office space.
"With this pandemic, office tenants are living through a gigantic work-at-home experiment."
Undoubtedly, one outcome of this forced social experiment is that some employers will come to the realization that they simply do not need the amount of office space they once thought. Some employees and businesses are being just as productive with most or all staff working from home, Drachman said, which could lead to a permanent change.
On the flipside, many employees will determine they are more productive in an office environment, surrounded by their peers. Companies that maintain the more traditional work model could, at least in part, offset the reduced need of other companies in the office market, Drachman explained, noting the current trend of co-working and creative office space.
"Working in shared communal environments, we see a number of tenants breaking the paradigm of what a traditional office looks like," Drachman said. "I think we're going to see companies rearrange space, giving employees more. I think it could counteract people working from home."
At the World Trade Center, Drachman said there are corporate tenants actively improving their spaces in preparation for when employees can begin returning to work.
For property owners, Drachman said the coronavirus pandemic is shedding light on the importance of cleanliness and investments into their buildings. World Trade Center recently underwent a $40 million renovation, including touchless sinks and soap dispensers, digitally operated elevators and a medical-grade HVAC system.
Prior to COVID-19, Drachman said the HVAC system was not a selling point when meeting with potential tenants. In the post-coronavirus world, he said it will likely be heavily promoted, as tenants become more aware of health risks.
Waterford is using this time to explore additional methods to promote a safer, healthier work environment, including apps that would allow tenants and visitors to call elevators using their mobile device, reducing the need to touch high-traffic surfaces.
When the economy begins to reopen, Drachman said owners who do not invest in their buildings, particularly in improvements that promote a healthy work space, are going to struggle far more than those who are proactive to the new needs and wants of office tenants.
"It's going to be challenging. I'm not saying this is going to be easy," Drachman said. "This crisis is going to show the good actors from the bad actors, and the good actors are going to benefit long term from increased leasing activity."