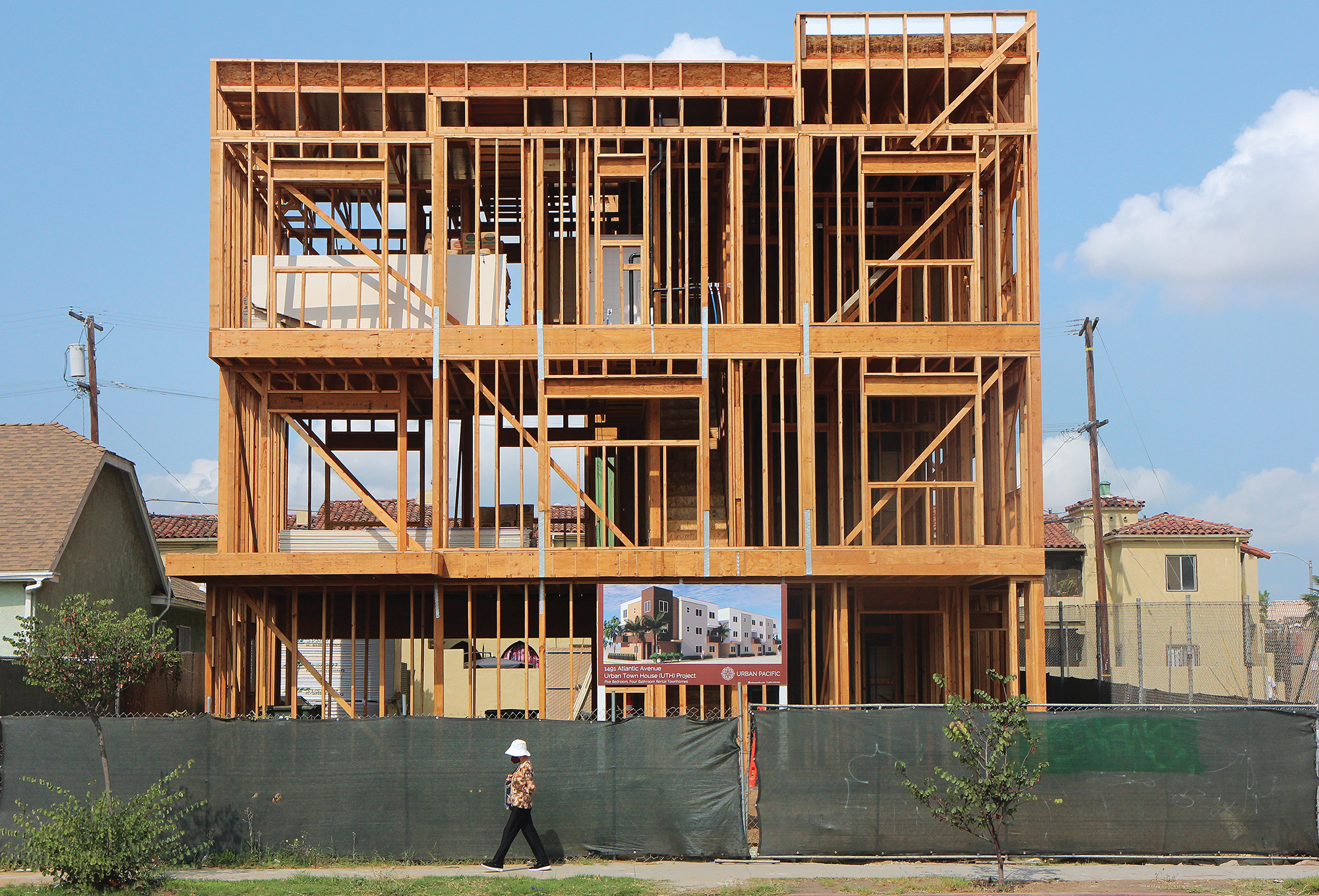 High demand continues to drive up home prices and asking rents across California, making it difficult for many to find a living situation that does not overburden their wallets. While many residents decry the continued development of luxury apartments in Downtown Long Beach, local developer Urban Pacific has its eyes set on something different—multigenerational housing.
The idea is simple: Build homes that have more rooms and more bathrooms to allow for multiple generations of a family to live and share expenses. Urban Pacific's projects—known as urban townhouses—are three-story homes that include four or five bedrooms.
In the five years since the company innovated this product type, Urban Pacific has already delivered three projects in Long Beach totaling nine units, according to founder Scott Choppin. In June, the company broke ground on its fourth Long Beach project, a five-unit development at 1491 Atlantic Ave. in the city's 1st District.
"This type of housing is so needed in our communities," 1st District Councilwoman Mary Zendejas said in an email. "It allows for families to live with each other more comfortably and benefit from one another."
In addition to an abundance of bedrooms, the units feature three or four bathrooms, two-car direct-access garages, central heating and air, in-unit laundry, solar panels and other energy saving technologies. Units also include quartz countertops and hardwood floors throughout.
The company has completed two other UTH projects: a 15-unit development in Montebello and seven units in Fullerton. Urban Pacific has a project in the "plan check" stage of approval with the city for six units in North Long Beach on Artesia Boulevard. Another site on Orange Avenue in District 6 has been identified as a potential multigenerational development location by the company.
Outside of Long Beach, Urban Pacific has plans for 104 units across three projects in El Monte, Lakewood and Bellflower. The company also has identified sites in Compton, Pacoima and Carson for future development.
"The reality is that demand from these middle-income, blue-collar families is giant," Choppin said, citing a Harvard Joint Center for Housing Studies analysis that showed a one-million-unit shortfall in Southern California, particularly for the "missing middle."
"But we have a very difficult time with cities that are still not in favor of housing, generally—political environment, NIMBYs, etc.," Chopping said.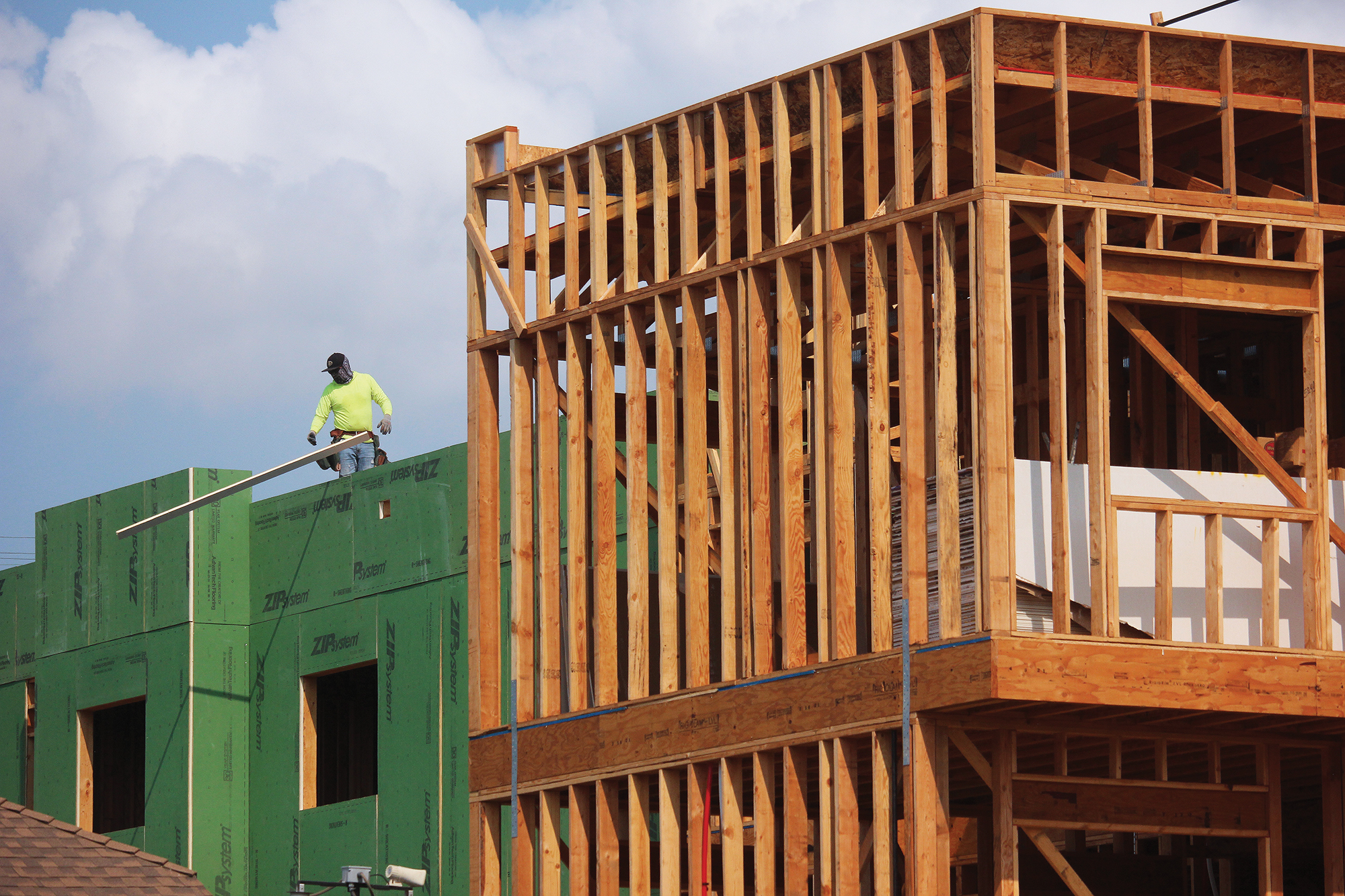 Choppin said residents in the already-completed units are almost exclusively Latinx families. According to the 2019 U.S. Census American Community Survey, 42.6% of  Long Beach residents identify as Latinx. The Latinx community makes up 55% and 62% of districts 6 and 9 in Central and North Long Beach, respectively. In Zendejas's District 1 in the Downtown area, the community consists of 63% Latinx residents.
"Our elders can live with loved ones and offer childcare to those who need it," Zendejas said. "It also lowers the relative cost of renting or owning by spreading it across multiple earners in the family."
Seniors who may not be able to afford to live on their own can move in with their kids and use Social Security or other retirement benefits to offset rent for their children. At the same time, their adult grandkids can move in to help with rent while they save money. With three or four incomes per household, the cost of living becomes much more manageable, Choppin said.
The units are not affordable as defined by the state, which usually includes government subsidies, Choppin said, but they become affordable under their intended model. Units cost about $3,000 to $3,750 per month, which breaks down to about $750 per room, he said. Studios in most of Long Beach's recent developments rent for around $1,800. Most new one- and two-bedroom units can cost between $2,000 and $3,000, far more expensive per room than the Urban Pacific developments.
Across the U.S., multigenerational living arrangements have continued to grow despite economic recovery following the Great Recession, according to Pew Research analysis. In 2016, a record 64 million Americans—20%—lived with multiple generations under one roof. In 1980, multigenerational living decreased to 12% of the population.
"We need all the housing we can get and this type of housing fits the needs of many of our Long Beach families," Zendejas said. "The future of housing is multigenerational, affordable and plentiful. We need to continue working to keep families in homes and find new ways to build more affordable housing."