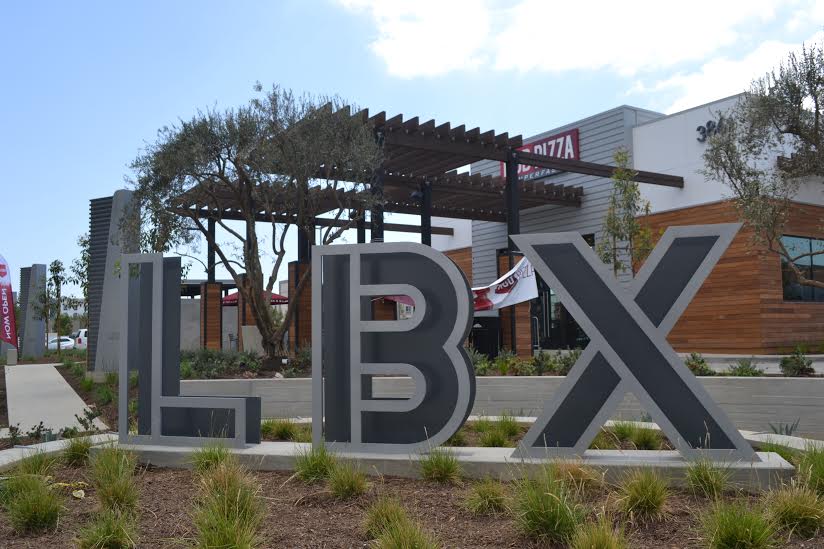 The 26-acre Long Beach Exchange retail center in East Long Beach has sold to San Jose-based private real estate equity and development firm DJM in partnership with PGIM Real Estate, the companies announced Tuesday.
The purchase amount was not disclosed.
The expansive outdoor retail center, which boasts 246,500 square feet of retail space at the southwest corner of Lakewood Boulevard and Carson Street, opened in the first half of 2018 following its development by Burnham-Ward Properties.
"Long Beach Exchange is a fantastic addition to the DJM portfolio and we look forward to shaping the property into the best version of itself," DJM Chief Creative Officer Chad Cress said in an announcement.
In its announcement, DJM did not specify what changes, if any, would be made to the retail center, saying only that the firm would increase the value of LBX through "best-in-class management, leasing, marketing and placemaking."
The firm did not respond to a request for comment.
DJM's portfolio includes Huntington Beach's Bella Terra, for which PGIM is also a partner, as well as Pacific City in Huntington Beach, Lido Marina Village in Newport Beach, Lakewood Square in Lakewood and five other Southern California retail centers.
"Although COVID undoubtedly impacted retail across all sectors, we're now experiencing a tremendous return to growth across our entire portfolio, with foot traffic and sales numbers surpassing even pre-pandemic figures," Cress said. "This rebound, which reinforces the ever-changing nature of retail, is due largely in part to the outdoor nature of our properties as well as thoughtful community programming and relevant, region-specific merchandising."
With the exception of the large, long-vacant space formerly home to Orchard Supply Hardware, the center has been highly successful. Its major anchor tenants include Whole Foods Market, Old Navy, Nordstrom, TJ Maxx, PetSmart, Ulta Beauty and In N Out Burger.
The center is also home to several fitness concepts and eateries, including those inside the popular 17,000-square-foot Hangar food hall, which pays homage to the site's past as McDonnell Douglas and Boeing facilities where military and commercial aircraft were constructed.
Burnham-Ward partners Scott Burnham and Bryon Ward did not respond to multiple requests for comment as to why they decided to sell the property.
"Long Beach Exchange is a perfect example of what retail should look like in the future," Burnham said in the announcement. "DJM and its partners will be great stewards for this asset going forward."