Prices continue to increase across all Long Beach residential and commercial real estate markets, although the rate of increase has slowed when compared to previous years, according to local experts.
"[Residential real estate] has been evolving over the last couple of years. It's been pretty exciting to watch," Jeffrey Rose, an area lending manager and vice president based in El Segundo for Bank of America, said. "A lot of development, a lot of turnover. On the purchasing side, there's limited space in Long Beach."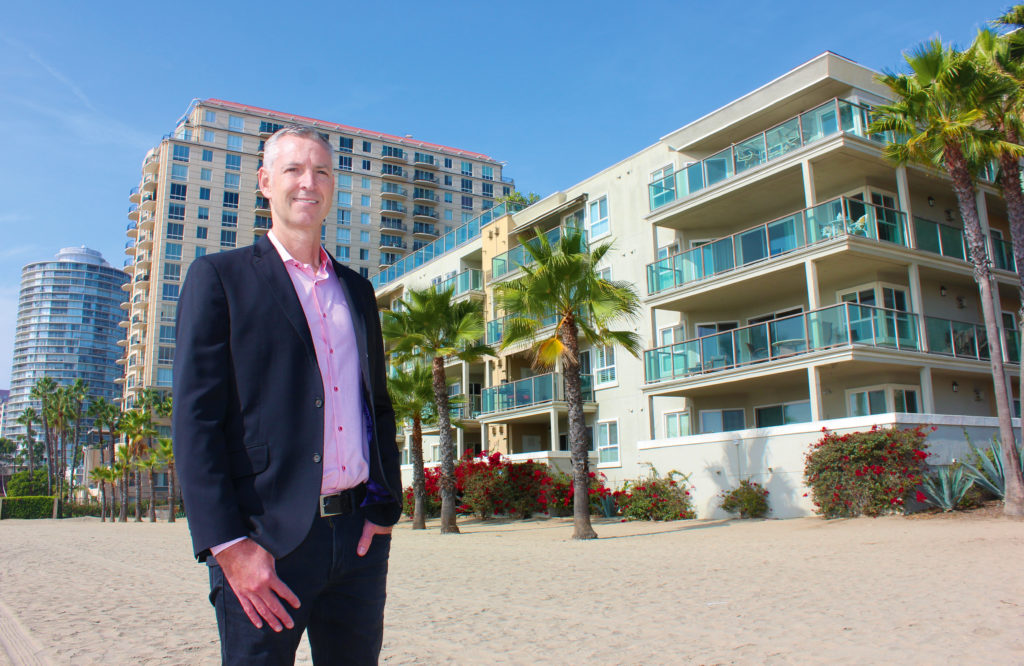 Rose said the development boom in Long Beach is bringing more options to residents, noting the various single-family, townhome and condominium projects throughout the city. However, with low supply and continued demand, sales have been constrained and home prices continue to increase slowly. The rate of increase for sales has slowed in 2019 when compared to growth in pending sales in 2018.
While economists and real estate experts previously anticipated a lack of Millennial participation in the home-buying market, Rose noted that the group accounts for about half of current transactions. He added that recent surveys indicate the younger Generation Z is already preparing for homeownership, even though the oldest people in that cohort are 23 years old.
As home prices continue to increase, Rose explained that programs through the government, Bank of America and other private organizations, such as grants and first-time homebuyer programs, are more important than ever. He noted that such programs were not available several years ago, but that they now have the capacity to allow home purchases for people who would otherwise be unable to save for a down payment.
"These programs are driving a little bit of the market and allowing more people access to home ownership, which has been really exciting to see," Rose said.
Commercial real estate markets, including multi-family, office, retail and industrial, have remained consistent in terms of vacancy rates and slowly increasing rental rates, according to Robert Peddicord, executive managing director of CBRE's South Bay office. Peddicord noted that tightening markets in Los Angeles County, such as Silicon Beach, have made the South Bay and Long Beach the next alternative for companies looking to expand or relocate operations.
"We feel very good about the market going forward. We're seeing consistent activity across all property types," Peddicord said. "Obviously, interest rates are helping, and demand is good."
Sales prices for industrial properties continue to decline from their 2018 peak, but historically low vacancy rates continue to put upward pressure on rental rates. As space near the ports of Long Beach and Los Angeles remains hard to come by, Peddicord noted that the natural shift will be for further industrial development in the Inland Empire.
Despite a slight increase in retail vacancy rates, rental rates in the South Bay area have increased, thanks in large part to the opening of two brand new retail centers – Long Beach Exchange and 2ND & PCH, both in Long Beach. Combined, the retail centers have already opened around 80 restaurant, beauty, fitness and retail concepts, with dozens more to come.
"We're seeing a lot of services. Restaurant uses and workout facilities are the main types of tenants that are gobbling up a lot of space," Jack Levis, a vice president at CBRE's South Bay office, said, adding that service-based retail benefits from multi-family development. "The traditional [retail] footprint overall is shrinking."
Levis noted that thousands of units are currently under construction or planned in Long Beach. However, he said high-quality product is being absorbed quickly, which has kept vacancy low and continues to put upward pressure on rental rates. Levis added that he does not expect newly delivered units to slow rental increases. "A lot of the new units are Class A, downtown high-rise style. They serve just a portion of the population," he said.
There is uncertainty in the multi-family sphere due to statewide rent control legislation that takes effect January 1, Levis noted. However, now that it is an unavoidable reality, he explained that investors and developers can more easily factor it into their business decisions. Levis did acknowledge that some landlords will inevitably evict tenants before the end of the year in order to maximize rental rates before the cap is in place. The Long Beach City Council recently passed a temporary ban on no-fault evictions through the end of the year.
The office market remains stable, with a slight increase in rental rates despite a small increase in vacancy. The Port of Long Beach, which recently relocated its headquarters to Downtown Long Beach, left a large vacancy in the suburban office market, soon to be followed by Epson America, which is relocating to Los Alamitos and Molina Healthcare, which is downsizing. All that space could be difficult to fill, according to CBRE Senior Vice President David Smith.
In the Downtown Long Beach market, Smith noted the office tower at 180 E. Ocean Blvd. will have large vacancies when the Salvation Army vacates its space and owner Thrifty Oil begins renovations. However, the building at 401 E. Ocean Blvd. is currently for sale as a residential or hotel conversion opportunity, which could remove office space from the market, helping to lower the downtown vacancy.
"Over the past three years, the number of transactions has been consistent," Levis said. "Pricing per unit and per square foot has been consistently increasing, as well. Everything is positive and investors are marching forward."