For the past several years, Long Beach's single-family housing market has skewed in favor of sellers. Following the Great Recession, a persistently low availability of homes for sale, coupled with strong demand to buy, caused a steady increase in home values. As within much of California, homes in Long Beach were becoming increasingly unaffordable for entry-level buyers, as observed by industry professionals.
As year-end approaches, these market pressures are finally starting to ease, local real estate executives observed. Homes are sitting longer on the market, increasing the inventory of available homes for sale. As a result, the sellers' market is beginning to shift.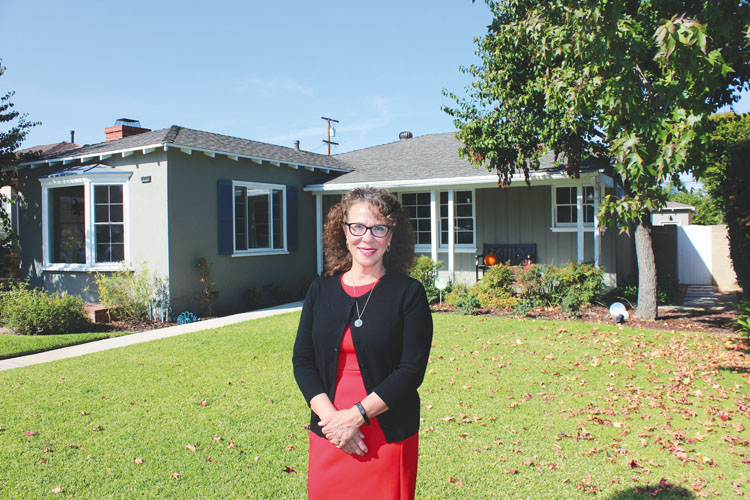 "The market is clearly showing signs of slowing down," Phil Jones, owner of Long Beach-based Coldwell Banker Coastal Alliance, told the Business Journal. "The sales pace has declined so that we are actually seeing a buildup in inventory." In September of 2017, there were only enough homes on the market in Long Beach to meet 2.4 months-worth of demand, he said. This September, the inventory of available homes was enough to meet three months-worth of demand.
Eileen Rivera, founding partner of The Rivera Group real estate team in Long Beach, said that homes at all price points are taking longer to sell. "In the first quarter of this year, most of the listings that we took in Long Beach were in escrow within 17 days . . . . Now, for Long Beach the average days on market is closer to 40. Statistically, that's a huge change," she said.
Jones said that, in September, pending sales in Long Beach decreased by 6.5% compared to the same month in 2017. Statewide, home sales decreased by 4.3% from August to September, according to the California Association of REALTORS®. Year-over-year, home sales decreased by 12.4%. "It's taking longer for properties to sell. The demand has been dampened," he said.
This trend is occurring nationwide. "The National Association of Realtors has posted four straight months of declining sales," Jones noted. "California is not unlike the rest of the country, but maybe the reasons for our [declining sales] are a little different. Clearly, we have an affordability crisis."
In the third quarter of 2018, 27% of California homeowners could afford a median priced home, according to the California Association of Realtors. In the Los Angeles metropolitan area, 30% could afford a median priced home.
The median price of a home in Long Beach was $631,000 in September, a 6% increase compared to the same month in 2017, according to Jones. "The growing inventory is obviously going to help mitigate the pressure on property prices," Jones said. He noted that inventory has been increasing across all price points in Long Beach, although less dramatically in the high-end 90803 zip code. "The overall growth in Long Beach [from] September [2017] to September [2018] was 12.8%, and in 90803 it was 8.9%," he said.
Rivera referred to the change in market dynamics as "a correction," noting that the slowdown wasn't necessarily a negative indicator. "I am not expecting a crash. Then again, my crystal ball did not work the last time either," she said.
Both Jones and Rivera noted that increasing interest rates could be at play in the slowdown of sales. Still, interest rates remain low at around 4.5% to 4.75%, Jones pointed out.
Rivera said that she expected home price appreciation to flatten out in coming months. Noting that she has worked through multiple housing cycles, she added, "I have no answers for this, but I am curious to see if our local market responds after the midterm election."
Jones pointed out that real estate agents are still waiting to see how tax reform will impact the single-family market. "The price range that will be impacted the greatest would be the price range from $800,000 to $2 million, because of the reduction of the interest deductibility to $750,000 from $1 million," he explained. "When you get into the $2 million range, those are really high net-worth people who have other tax strategies that allow for them to still benefit from the tax laws."
Rivera reflected, "I really do believe it is a healthy correction for our economy and the consumer. When I would become concerned, and we are just seeing a tiny little bit of it, is when we start seeing crazy loans again."