Each of Long Beach's commercial real estate markets—office, retail and industrial—were impacted by the coronavirus in different ways. For now, the office market has taken the brunt of the hit but the future of the retail market remains in question, according to industry experts. Meanwhile, the industrial sector was bolstered by the dramatic increase in online shopping brought on by COVID-19.
Office
Long Beach's suburban office market did not weather the pandemic well, with overall vacancy during the first quarter shooting up to 20.9% in the first quarter compared to 13.2% during the same period last year, according to data from Cushman & Wakefield. Vacancy in the Downtown market during the first quarter also increased, up nearly 3% to 21.5%.
Many companies are rethinking the work-from-home dynamic and how much space they really need, according to Jason Fine, managing director of commercial real estate firm JLL. The shift could mean many companies downsize the amount of office space they lease.
"I think a majority of companies want people to come back to the office most of the time," Fine said. "A lot of companies are making decisions about real estate now but it's definitely not one-size-fits all."
Historically, every employee would have a designated desk within an office space but under new models, companies may have more employees working alternate schedules in the office and at home, Fine noted. He said reconfigured offices would likely have more open seating, more space between desks, collaborative areas and more circulation.
"The pandemic taught us we don't have to have six or seven people per 1,000 square feet lined up … elbow to elbow doing work," Fine said. "And that's a good thing."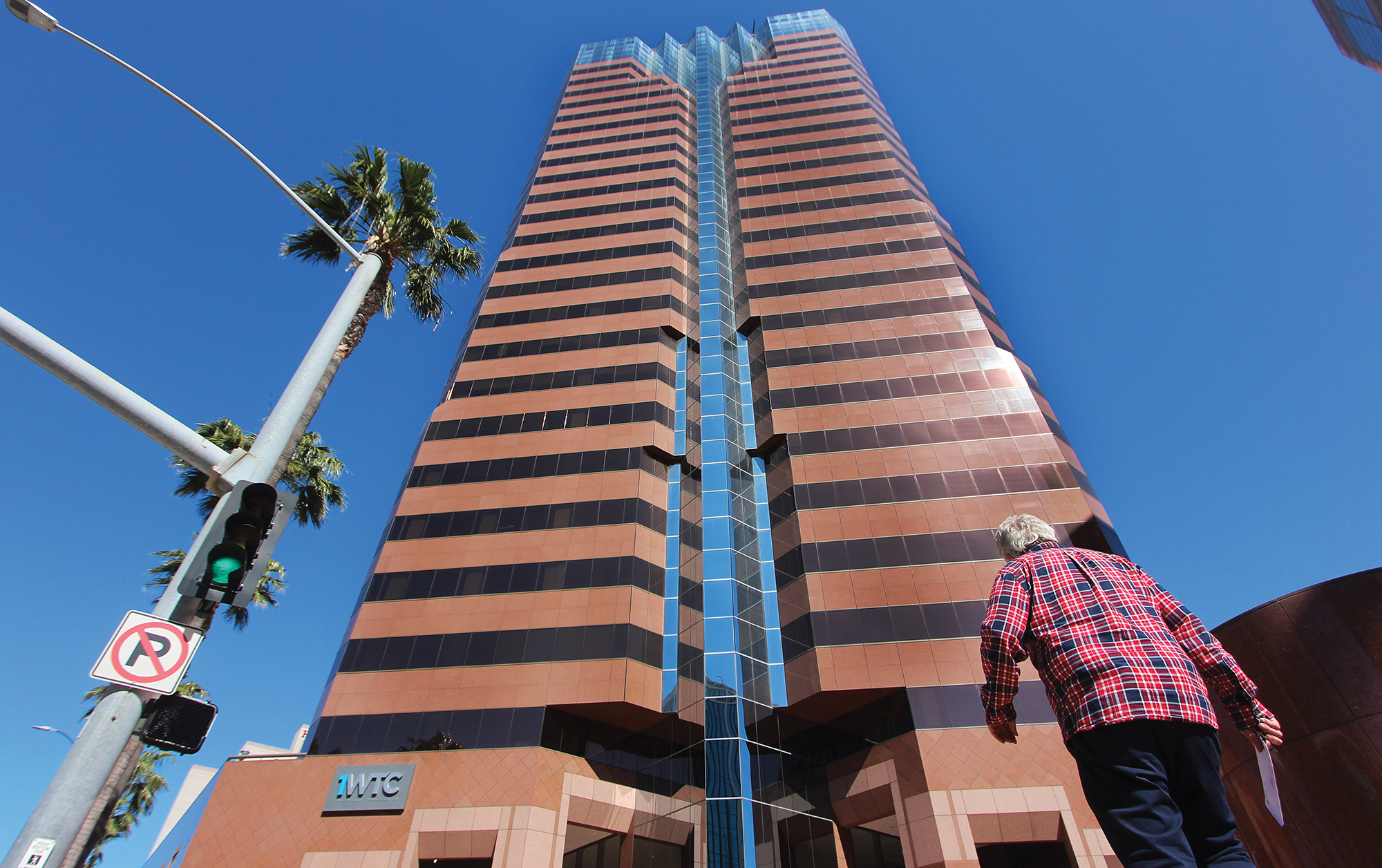 On the flipside, companies that did well during the pandemic—such as e-commerce and streaming services—are actually expanding, which will offset some of the downsizing of other companies, Fine said.
While the first quarter of 2020 saw a combined positive absorption—or the amount of office space that is leased—of over 70,500 square feet in Long Beach, the markets experienced a negative absorption of 127,607 square feet during the first quarter of this year, Cushman reports. Leasing activity also was down 10,803 square feet year-over-year to 59,530.
Overall asking rent in the office markets also dropped, according to the Cushman report. The sharpest decrease was in the suburban market, which fell 9 cents to $2.52 per square foot during the first quarter compared to the same period last year. In the Downtown market, overall asking rent decreased 3 cents to $2.54 per square foot.
All things considered, Fine said the market is "stronger than expected." Later this year, when more kids are back in school and more people are vaccinated, he said markets should rebound. While employees have already begun trickling back into the office, Fine said the majority of people won't be expected back until the third or fourth quarter.
Retail
The retail market has stalled with eviction moratoriums and financial assistance programs propping up many businesses, according to Noel Aguirre and Sean Lieppman, principals with Lee & Associates Commercial Real Estate Services. Because of the city, state and federal assistance, vacancy in the city's retail markets has not taken much of a hit—yet.
Suburban retail vacancy is 5.5% as of the first quarter compared to a historic vacancy of 4%, according to CoStar data. Meanwhile, Downtown vacancy is 5.4% compared to a historic vacancy of 5.1%. However, the eviction moratorium expires at the end of June.
"The full extent of the effects on our local market, the pandemic's effect on vacancy, we won't see until after the moratorium ends," Lieppman said.
Many tenants have been paying 25% of their monthly rents but eventually the full amount will come due, Lieppman added. Depending on agreements with landlords, many businesses could be forced to close or look for a new space when the moratorium expires.
"It'll be interesting to see how it plays out," Lieppman said.
Restaurants have been hit particularly hard by the pandemic, with multiple larger spaces shuttering their doors. Also, multiple large restaurant spaces that went on the market prior to the pandemic still remain vacant.
"The challenge is to figure out whether to find another similar type of restaurant to backfill or transition them into another use such as medical," Aguirre said, noting that property owners are taking their time in filling vacant space. "Instead of … a temporary fix, there is more planning out a strategy for the long-term."
Many large spaces have recently—or will soon—come onto the market, including Sears, Kmart, Food 4 Less and Ralphs locations. Lieppman noted that large spaces are becoming increasingly difficult to backfill, which will likely lead to property owners breaking them up into smaller storefronts or redeveloping the property entirely to include housing with ground floor retail where residential density is allowed such as Downtown.
Rent growth in both markets has been negative over the last 12 months: -2.6% in the suburban market and -3.2% in the Downtown market. Each area historically sees more than 1% of rent growth. Suburban rents decreased by 1 cent to $2.30 compared to 2020 and Downtown rents decreased 2 cents to $2.62.
While vacancies did not see drastic change, absorption in both markets was down significantly over the last 12 months. The suburban market saw a negative absorption of 147,000 square feet, while it historically would see a negative absorption of just over 7,000 square feet. The Downtown market saw a negative absorption of 18,600 square feet compared to a positive absorption of nearly 8,400 square feet.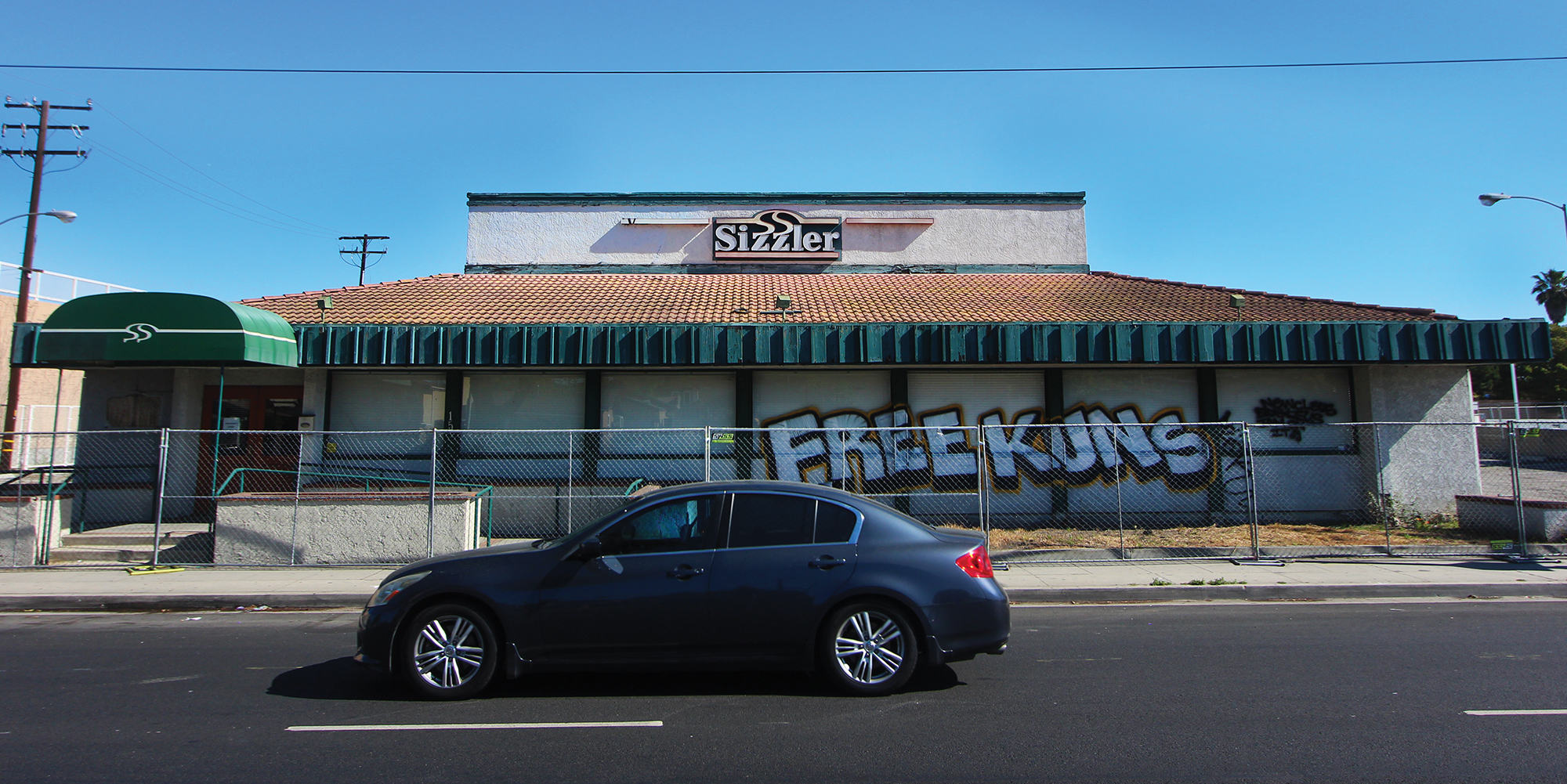 Because of the economic uncertainty brought on by the pandemic and the shifting political climate, lease lengths have gotten shorter, Lieppman noted.
"I'd say two- or three-year leases have been more prevalent than is typical. They are kind of like the new five-year lease for smaller shops," Lieppman said. "Everybody is just trying to figure out the new rules to the game."
Industrial
The industrial market remains the least volatile real estate sector in the region, with online shopping and increased port activity keeping demand high.
"The industrial market was not impacted by COVID the way that some other markets were," said John Eddy, executive vice president of Coldwell Banker Commercial BLAIR WESTMAC. "In some ways, the pandemic strengthened the industrial market."
With families staying home—and adults working from home—internet shopping skyrocketed. Consumers spent $861.12 billion online with U.S. retailers last year, up 44% from 2019, according to data from media and research firm Digital Commerce 360. The boost in sales drove demand for warehousing, distribution centers and other goods movement operations that utilize industrial space.
One area of concern, Eddy said, has been the ability for smaller industrial tenants to pay their rents—particularly those in fields not related to port activities. However, he said landlords and tenants have been working together, making deals for making up back rent.
Vacancy decreased from 1.8% in the first quarter last year to 1.7% during the same period this year, according to data from Lee & Associates. Year-over-year, average rent increased 2 cents to $1.11 per square foot.
While millions of square feet of new, Class A industrial space has come on the market over the last few years, high demand has resulted in most of that space being filled—some even before it was completed. At Douglas Park, only two buildings remain vacant but negotiations are underway with potential tenants, according to a spokesman for Sares-Regis Group, which developed and manages the property.
"Having higher-class industrial product in town has definitely had a positive impact on the city of Long Beach," Eddy said, noting the recent influx of aerospace companies.
Sales transactions were down by nearly $60 million during the first quarter compared to the same period last year, Lee & Associates reports. Average sales prices also decreased year-over-year from $196.93 per square foot during the first quarter of 2020 to $180 per square foot. However, the average sales price was up 12% from $166.31 per square foot in the fourth quarter of last year.
"It's hard to say what will happen in the future—political moves, restrictions, that's a little bit uncertain," Eddy said. "But in the immediate future we're going to … continue with the upward trend."