If your life is filled with worry these days—and whose isn't? (Answer to that shortly)—do yourself a favor and take fretting about the wealthy and super wealthy off your list of things keeping you awake at night.
While the rise in unemployment is higher than it was in the Great Depression and people dropping into poverty are increasing in number, Wealth-X, a research firm that tracks the lives and holdings of the wealthy and the super wealthy (the latter group is made up of those with a net worth of more than $30 million) has found that the super wealthy's collective net worth grew 37% between the end of March and the end of August, proving that one of the best ways to make a lot of money is to start with $30 million.
Wealth-X also reported that the number of members in the $30-million club rose 28% to 104,440 in North America during the same COVID period.
Diminished human activity brought on by COVID closures and safe-distancing restrictions, though, has had an affect on everyone. Even the rich get bored sometimes. And, as Realtor Nate Cole, of Unique California Property, notes, "All people can do is buy houses."
And so, that's what people are doing. The upper end of the market in Long Beach remains strong after a brief slump during the COVID lockdown in March when the virus killed St. Patrick's Day in its first volley of shots in a campaign to destroy holidays that has stretched all the way to Christmas so far.
But after that initial lull, the market has gone apace.
"I'd planned on taking a vacation," said Cole, "That's not gonna happen."
Cole sells homes of architectural note all over Southern California. Locally, he's sold a Paul Tay home in Park Estates for $2.34 million and the mid-modern Hastings Residence on Tehachapi Drive in Bixby Knolls for $1.4 million.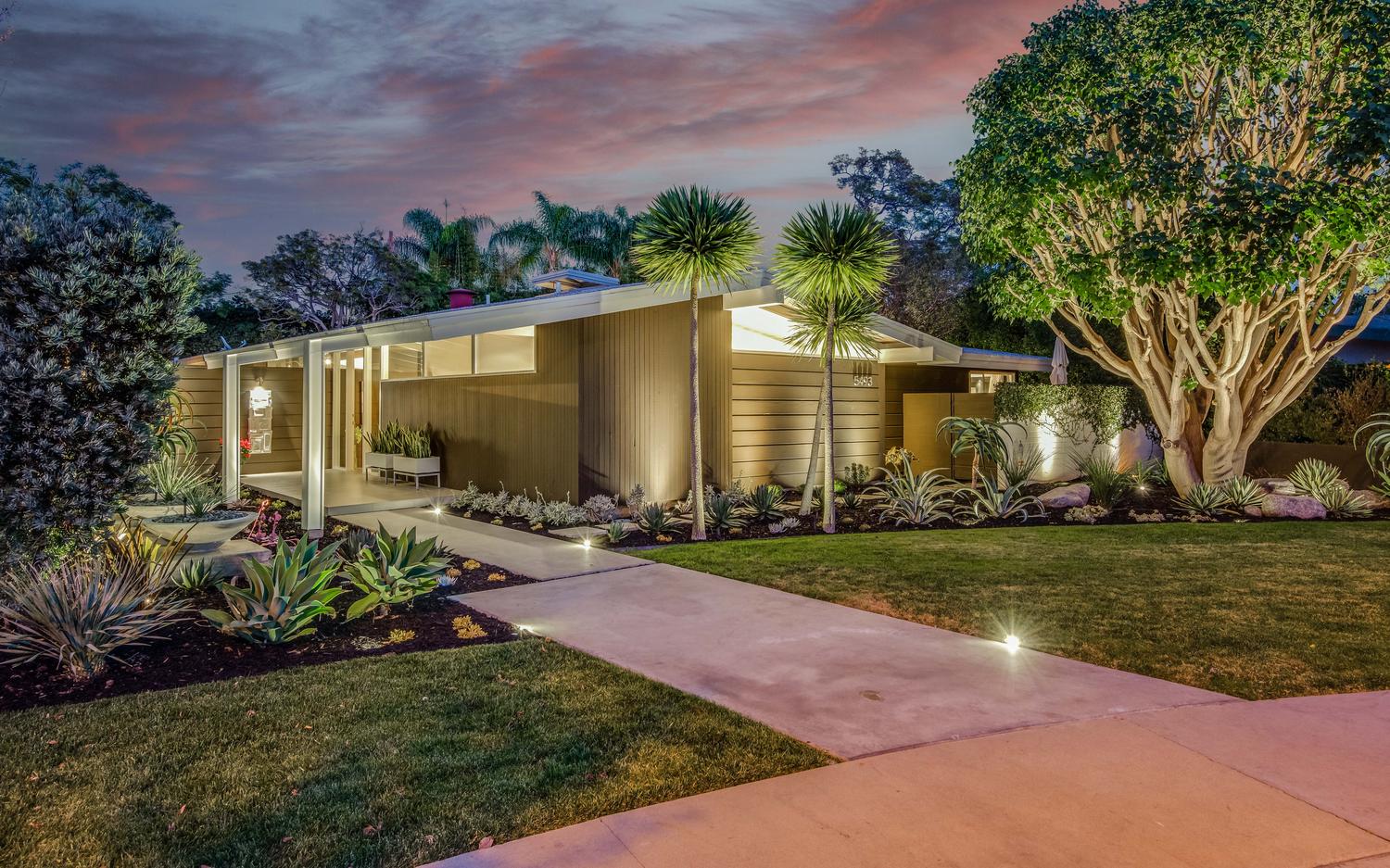 During COVID, he's scored offers on a $1.321 million home in Beachwood Canyon and a $2.098 residence in Ladera Heights.
Long Beach remains a bit different from most of LA and Orange counties. Realtors have long said that the city has the best buys for people looking to live on the water, and it's true. You can buy homes in Laguna and Newport beaches and Corona Del Mar and Dana Point for $10-$20 million all day long. And don't even get started with Malibu, with its current listings topping out with a $125 million seven-bedroom, 10-bath beach shack.
So when you're talking about expensive homes in Long Beach, it's all relative. But there are expensive homes here in the $4-$5-million range, and they're not being bought by poor people.
Realtor Keith Muirhead, who's specialized in the pricey homes in Naples and on the Peninsula, is having another good year after scoring the No. 1 slot in selling the most expensive home in Long Beach last year with the sale of  a $4.45 million three-level home at 6036 Lido Lane.
Muirhead said he's just closed on a home at 215 Rivo Alto Canal for $3.35 million, which he said is the highest price paid for a home across the Neapolitan Bridge from Naples Island proper. He also had a promising showing of a home at 220 Rivo Alto Canal on the ritzier side of the bridge. It's listed at $4.2 million. What a difference a bridge makes.
That property is next to a vacant lot, the last buildable lot in the neighborhood, at 224 Rivo Alto Canal, that's been listed for more than two years at $4 million. The seller, who owns other properties in Naples, does not appear to be motivated.
"There's a big wealth gap for sure," Muirhead acknowledges. But the people at the top of the gap are snapping up expensive properties in the seven-figure range in Long Beach at a good clip, and Muirhead and others who specialize in high-dollar properties are running low on inventory. The wealthy may enjoy home-buying to cut through the COVID boredom, but it seems sellers aren't as anxious to energize their ennui through real estate.
"What's curious is that people who are buying high-end properties are getting mortgages," said Muirhead. "It used to be if a home was selling for more than $2 million, people would just write a check. We called them 'check-writers.' But with interest rates so low, they're borrowing cheap money," otherwise known as OPM—Other People's Money. "It's the first thing they teach you when buying a house," said Muirhead. "Use other people's money."
As October draws to a close, Muirhead said he was down to just a few listings. "It's amazing," he said, referring to how quickly his high-end listings are being snapped up. Among the few he has left are a three-story Mediterannean palace off the water at 6424 Ocean Blvd. on the Peninsula listed for a buck under $2 million, and a beautiful contemporary, if architecturally out of place, home at 240 The Toledo, listed at $1.895 million.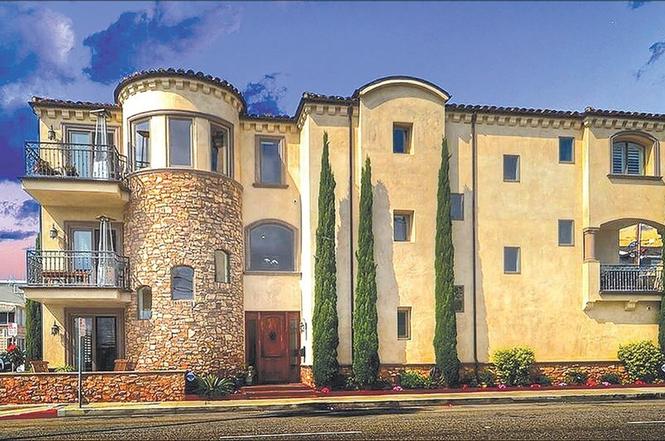 Natasha Schultheis, of Coldwell Banker Coastal Alliance, says COVID has had an effect, though not on the wealthy. It's just one more reason the rich are different from you and me.
"People who are above the upper threshold aren't affected by the coronavirus," she said. "They have the luxury of taking their job and working at home, they have the luxury of having a big savings account, they have the luxury of taking time off. When you're rich you have a lot of different options."
The wealthy also have the luxury of not being terribly concerned about the aspect of rising sea levels washing their $4-million beach houses out into the Pacific someday. Even if that day comes during their lifetime, or the lifetime of their mortgages if they didn't pay cash on the spot.
"Nah, people don't care," said Schultheis. "If you have a lot of  money, yeah, your home will be wiped out, but people are willing to buy those houses anyhow. If they're destroyed, they'll just buy another one somewhere. My broker just closed a big one on Seaside Walk, all cash, for $3 million. That's when you don't even care."