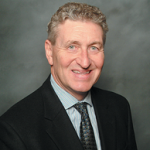 It never fails to happen. Every time there is a market surge in real estate – be it residential, commercial or industrial – at some point in the cycle many property owners buy-in too heavily to the hype, until the point where realistic expectations on prices falls by the wayside, and the inevitable "correction" or downturn is usually the next phase.
Throughout most of this year, economists have warned of the possibility that somewhere around 2020 the economy will slide back – and take the housing market with it. Of course, in these times, the question always centers around comparisons to the 2008 recession that took housing prices and several large Wall Street firms and banks down with it.
The components for a slowdown in the economy and housing have been in place for a while. Interest rates are being pushed up by the Fed, home prices have been rising quickly and incomes are more or less static – which is a bad combination that leads to increasing unaffordability. Throw in shifting economic policies and the uncertainty about which way the wind is blowing in Washington, and you have a recipe for a housing market that might be on the precipice of another downturn.
The real estate website Redfin recently released numbers that indicate sellers are having to be more realistic in pricing their homes today, and that the over-confidence in home values is starting to hit listings in a big way.
According to Redfin, 26.6% of homes on the market in September saw price cuts, compared with 23.4% in 2017 and 22.4% in 2016. In our state, the highest year-over-year percentage of price cutting in September was in San Jose at 25.7% – compared with 15% just a year ago. Many of the larger cities in California saw pretty hefty price cuts in September, with 56% of homes in Fresno being reduced; 49% in Bakersfield; 40% in Sacramento; 37% in San Diego; 31% in Orange County; 28% in Riverside County; 25% of homes in Los Angeles County and 13% of homes in San Francisco having reductions.
Redfin has called this the early signs of a softening market and blamed declining confidence and reduced purchasing power as two of the largest factors to a stagnating market – in addition to over-confident sellers that have forgotten that what goes up can go down.
Another more obscure statistic is also cited by Redfin as a sign of an upcoming recession: the first indicator that economists cite is yield spread, the difference between the key short-term interest rates and the 10-year Treasury Note. This indicator has been reliable in the past in predicting economic performance a year out. More specifically, when the yield spread goes negative, a recession is imminent in about 12 months' time.
The last time that the yield-spread went negative was in late-2006 – six months after home prices peaked – and about a year before the Great Recession hit in late 2007.
Today, the yield spread is still positive, but is falling quickly, at 0.84 in August 2018. Economists are predicting that if things remain as they are, that it could go negative sometime in the first half of 2019.
Right now, actual selling prices are maintaining their current levels, but, as in most housing cycles, over zealous sellers could bring sales volume down and eventually dampen buyer enthusiasm. Redfin predicts actual falling prices and a downturn next year, while other economics are pointing to 2020. Predictions are never easy – or reliable – but the historical data shows that the elements are in place for a market change.
(Terry Ross, the broker-owner of TR Properties, will answer any questions about today's real estate market. E-mail questions to Realty Views at terryross1@cs.com or call 949/457-4922.)