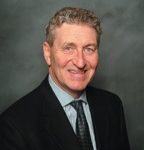 The influence of foreign buyers in the United States real estate markets – both commercial and residential – is nothing new and has been well documented over the years. Here in Southern California, because of our geographic location and many other attributes, we have been a magnet for buyers from outside our borders.
Now, with the home sales market becoming more challenging for sellers as buyers become more cautious – even with historically low levels of inventory – not much attention has been given to the impact that foreign buyers are having on our markets across the country.
According to recent statistics by the National Association of Realtors (NAR), participation by foreign buyers in our residential market dropped by a whopping 36% from April 2018 through March of this year. This was based on the number of purchases and the average price during that period. NAR said that foreigners purchased 266,800 homes valued at $121 billion from March 2017 to March 2018, compared to only 183,100 properties purchased at a value of $77.9 billion from April 2018 to March 2019. The median price paid by foreigners also dropped from $290,400 to $259,600 from April 2018 to March 2019.
For the seventh year in a row, the Chinese were the top purchasers of U.S. homes, followed by buyers from Canada, India, the United Kingdom and Mexico. The number of homes bought by Chinese and Canadian nationals was very close, but the pricier homes purchased by Chinese buyers increased their total dollar volume by more than $1 billion over the Canadians. Before 2015, Canadians had the lead in sales volume, but the Chinese extended the lead in 2018 before pulling back between April 2018 and March 2019.
"A confluence of many factors – slower economic growth abroad, tighter capital controls in China, a stronger U.S. dollar and a low inventory of homes for sale – contributed to the pullback of foreign buyers," noted Lawrence Yun, NAR's chief economist, in an interview with CNBC. "However, the magnitude of the decline is quite striking, implying less confidence in owning a property in the U.S."
The reasons for the pullback are several, and are up for debate. Many blame the current political climate, the trade wars and rising tariffs that have scared off Chinese buyers. Others point to a loss of confidence in the U.S. market and fears regarding immigration policy. Inquiries about U.S. homes on a leading Chinese website, Juwai.com, were down over 27% from last year.
Chinese government policy is also likely to be one of the reasons for the reduced activity, since that government has tightened regulations on cash moving out of the country for foreign purchases. Also, economic growth in China slid from 6.9% in 2017 to 6.3% this year, and is being cited as another factor in this trend. Chinese buyers had the largest percentage drop in foreign U.S. home purchases in this latest survey.
NAR also believes that both the lack of inventory and the escalation of prices over the past few years have influenced foreign home buying in this country, perhaps scaring off buyers.
The foreign buyers in the study are classified as those living both within and outside the U.S., 60% of which are recent immigrants and foreigners who live here for work, school, etc.
California is second to Florida when it comes to foreign homebuyers, with 12% of the total, followed by Texas, Arizona and New Jersey. A third of the Chinese home purchases in this country are in California. The Inland Empire, where prices are more moderate than along the coast, has become a popular area for many foreign purchasers.
Most of the speculation concerning the fall-off of foreign homebuyers centers around the pure investment side of purchasing homes. The changing view may be that residential homes are not as rewarding a money-making vehicle as they were just a couple of years ago.
Terry Ross, the broker-owner of TR Properties, will answer any questions about today's real