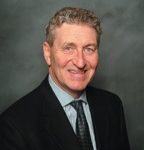 Bigger is not necessarily better when it comes to selling a home in these times, as a definite shift in tastes, economics and lifestyles have combined to alter the demand from larger residences to more affordable – and practical – purchases than we were seeing a decade or two ago.
There are several factors that go into this trend that are very different from even 15 years ago, when financing was easier, the cost of everything was lower, and before the housing and banking meltdown that has really played a major role in shaping today's situation.
In the early 2000's, Baby Boomers built and/or bought larger, elaborate homes – especially in the Southern sunshine states. Now, many of those same people are looking to downsize, possibly move and go smaller as well – and find that the market is not as strong for larger homes. On the other hand, the younger home-buying generation – mostly Millennials – are many times looking for smaller homes, lower prices and more modern designs, and shy away from the dated and ornate styles of the larger homes of a generation ago.
Design trends that are no longer as popular today are homes with crown moldings, Mediterranean or Tuscan-style architecture. Younger buyers tend to favor clean lines and more open floor plans – not to mention the newly-built houses that include built-in, tech-ready features and energy efficiency lights and appliances already built-in.
"You had this wave of homes built that now just don't make sense for a lot of the people who bought them," noted Rick Palacios, Jr. of John Burns Real Estate Consulting in Irvine.
Another harsh economic reality is that Millennials purchasing their first home today are paying on-average 39% more than Baby Boomers who bought their first home in the 1980's – and their income hasn't increased accordingly to make up for that. This demographic is also facing a record-level of student debt that takes away from their purchasing power as well. And buying a larger home and having to renovate would even get more expensive.
Reports also indicate that these new, younger homeowners would rather drive longer distances to work rather than pay exorbitant prices in the cities for these larger, older homes. This has revitalized some suburban communities. Many Millennials are even moving to or near suburban locations for lower rents and to save money for a down payment on a home. But that can also be a struggle, since rents have increased by 46% from the 1960s to 2000, when adjusted for inflation, according to Student Loan Hero. The current median U.S. rent, according to Zillow, is $1,650.
So, what has happened is that an entire class of homes has fallen out of favor for the two largest home-buying demographics – the Baby Boomers and the Millennials – for different reasons. The Baby Boomers have outgrown the need (and in some cases no longer have the income) for the larger homes, while the Millennials many times have different needs and tastes and are looking for smaller and many times more practical homes.
This problem is expected to worsen in the 2020s, as more Baby Boomers across the country advance into their 70s and 80s and exit or change homeownership due to poor health or death, according to a 2018 Fannie Mae report, "The Coming Exodus of Older Homeowners." Baby Boomers currently own 32 million homes and account for two out of five homeowners in the country.
This trend of an older generation moving from a larger home and downsizing is not new, but the shifting desires, wants and needs of the newer generation of homebuyers is likely going to create a significant change to the housing market.
Terry Ross, the broker-owner of TR Properties, will answer any questions about today's real estate market. E-mail questions to Realty Views at terryross1@cs.com or call (949) 457-4922.