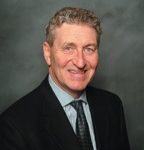 Another year is almost in the record books, but the numbers for a year that was supposed to signal the beginning of a residential real estate slowdown are decidedly mixed. Agents and owners have felt like there is a slowdown – or at least a balancing of the market – with fewer properties receiving multiple offers and the average number of days on market extending out from what it was even a year ago.
From the perspective of the mortgage industry, there is positive news to report as delinquencies dropped to a 25-year low in the third quarter according to the National Mortgage News. The seasonally adjusted delinquency rate during that period of 3.97% is down from 4.47% the year before and 4.53% in the second quarter of this year.
At the beginning of the fourth quarter in October, foreclosure filings increased by 13% to 55,197 nationally from the previous month. But they were down by 17% compared to October 2018, according to Attom Data's Foreclosure Market Report. Analysts are cautiously optimistic.
"Mortgage delinquencies decreased in the third quarter across all loan types – conventional, VA, and in particular, FHA," Marina Walsh, the Mortgage Bankers Association (MBA) vice president of industry analysis, said in a press release. "The FHA delinquency rate dropped 100 basis points as weather-related disruptions from the spring waned. The labor market remains healthy and economic growth has been stronger than anticipated. These two factors have contributed to the lowest level of overall delinquencies in almost 25 years. Looking ahead, we do continue to monitor the credit profile of new FHA loans, as changes to this profile can have a noticeable impact on future delinquency rates."
In yet another industry indicator, the CoreLogic/Case-Shiller Index, one of the industry's more reliable gauges of housing prices, noted that home prices nationally rose 3.5% in September over the same month in 2018. Prices are predicted to rise another 5.6% by September of 2020. This study also noted that on a month-by-month basis, home prices seemed to have gained some momentum. But going backward from its June report, the company showed a 15-month trend of "decelerating annual appreciation."
Lawrence Yun, the chief economist with the National Association of Realtors, told RSI Media that the outlook is for improved price growth with a year-over-year increase of 4.3% in median price appreciation, as compiled by his organization.
"The figure is likely to show reacceleration in home price gains in the upcoming months, as the market has been shifting towards higher demand due to lower mortgage rates and reduced supply as home builders constructed fewer homes this year compared to last year," Yun said.
Despite the recent rise in foreclosures, the mortgage bankers have reported a revised outlook for single-family mortgage originations for the coming year from Fannie Mae, increasing the mortgage production forecast by $21 billion for 2019 and $15 billion for 2020.
"As we forecasted, housing supported the larger economy in the third quarter, and we expect it to continue to play a productive role through the first half of 2020," said Doug Duncan, Fannie Mae's senior vice president and chief economist, in a press release.
"Positive contributions from single-family housing construction, home improvements and brokers fees pushed residential fixed investment growth to a robust 5.1% annualized pace this past quarter, and we forecast continued but moderating strength as construction activity and home sales growth continue at a slower pace. With mortgage rates normalizing, we expect a decline in refinance activity in 2020, with the refinance share of originations dropping from a projected 37% in 2019 to 31%. Of course, the housing market as a whole remains constrained by the persistent supply and affordability issues, which is particularly unfortunate given the current strength of consumer demand for reasonably priced homes."
Despite earlier predictions of a housing downturn and eroding enthusiasm on the part of buyers for much of this year, it looks like much of organized real estate is finding many year-end positives in the latest data.
Terry Ross, the broker-owner of TR Properties, will answer any questions about today's real estate market. E-mail questions to Realty Views at terryross1@cs.com or call (949) 457-4922.