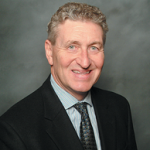 One of the more crushing outcomes of the housing bubble of a decade ago was what it did to lending and the availability of mortgage credit.  It is doubtful that we will ever see a return to the days of the so-called "liar's loans" and criteria that was laughingly described as a pulse and a heartbeat in order to get a home loan.
After the financial debacle of 2007-08 and massive government bailout of banks, the tide turned radically in the other direction and constrained credit was the order of the day. Now, 10-years later after more government regulation to protect taxpayers from another bailout and to protect banks from themselves, the tide has turned back to a lessoning of regulatory control over the mortgage market, more credit availability and a wider variety of loans to meet both commercial and residential demands.
And while no one in the industry believes that things will go back to the way they were in 2005 and 2006 in terms of underwriting, the availability of credit has gradually gotten better over the last five to six years.
"If you look from 2012 to today, credit has gotten looser, particularly with respect to greater availability of low-down payment loans," said Mike Fratantoni, chief economist and a senior vice president at the Mortgage Bankers Association.
And the data supports this. In 2005, two years before the crash, home purchase loans reached $1.5 trillion, according to data by the Mortgage Bankers Association. The bubble began to burst in 2008, bottoming out in 2011 at $505 billion, but then started a recovery in 2013. By last year, the volume of purchase loans hit $1.1 trillion, the same level reached in 2007.
These are impressive numbers considering during the intervening decade that the Consumer Financial Protection Bureau was formed and immediately made it harder to lend to borrowers with bad credit – although not impossible. This agency still has its mark stamped all over the industry, although the loosening of the guidelines has helped increase the mortgage volume over the past few years and helped more consumers get loans.
"It's the loosest credit since 2007, but nowhere near 2005 or 2006, which was unhealthy," said Lionel Urban, a vice president and product manager for bank solutions at Fiserv, a technology provider. "There's tons of liquidity in the conforming space and that's where everybody is competing."
The Mortgage Bankers mortgage credit availability index suffered a sharp downturn from 868.7 in June 2006 to 92.6 in June 2011. But the index came back to 181 in June of this year, reflecting a loosening of down payment and credit score requirements since 2012.
But just about everyone in the industry agrees that it is harder to get a loan today than in 2006 – and much of that is because lenders are just more careful about everything they do. And for those who are less credit-worthy or can't document their credit or income –things still haven't gotten any better – hence the limited subprime or Alt-A mortgage market. If you have credit and can show an income, there are plenty of low-down programs available, however.
In the commercial and multifamily mortgage market, builders have more than adapted to new regulations and records are being broken. Rising property values and historically low mortgage rates pushed commercial and multifamily originations to a total of $530 billion in 2017, breaking the previous record of nearly $508 billion from 2007. This was $15 billion higher than the estimate going into the year.
Commercial and multifamily loan volume has steadily risen since the housing crisis, with three of the highest four totals occurring in the past three years. Originations for this year are on a similar upward trend.
Multifamily lending jumped 6% year-over-year, rising to $285 billion in 2017 from $269.2 billion in 2016, despite the number of loans dropping to 44,623 from 46,575.
"The multifamily lending market in 2017 benefited from improving fundamentals, rising property values and low interest rates," noted Jamie Woodwell, the MBA's vice president of commercial real estate research.
While the improved economy has played a role in the increased lending numbers, the combination of borrowers adapting to the new world of tighter regulation along with easing of some of the more draconian requirements have led to a growing real estate credit market.
(Terry Ross, the broker-owner of TR Properties, will answer any questions about today's real estate market. E-mail questions to Realty Views at terryross1@cs.com or call 949/457-4922.)