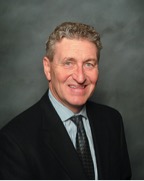 While there is plenty of antidotal evidence and talk about residents leaving California and a shifting of housing markets, new statistical information appears to indicate that a lot of what we are hearing is true to a point. Much of the movement in or out of this state is based on age, income – and, of course, the availability of jobs.
According to information recently released in the American Community Survey, six million people moved out of the state between 2007 and 2016, while five million new residents moved in. By now, most of us know that the lack of affordable housing, low construction starts and the high cost of living have been the largest impediments to growing the homeownership rate in California. You hear daily about people moving to Arizona, Texas, Oregon and Nevada, where low- and middle-income housing is easier to come by. Statistically, residents making less than $55,000 are the ones leaving the Golden State, according to the California Legislative Analyst's Office.
But surprisingly, what we are seeing now in terms of net out-flow migration from our state is historically low. Net outbound migration from 1990 to 2006 was more than twice the levels of the last decade, according to IRS data. One factor is that Baby Boomers are delaying downsizing (and many are delaying retirement) and Californians are not moving as much as they were previously. The increased cost of moving is another factor.
On the other hand, the in-flow of new residents – mainly into some of the booming metro areas – are driving up prices in those areas. United Van Lines National Movers Study shows that higher-paying jobs are attracting workers from other states and that is the key reason people are moving into these California metro areas.
According to Redfin, the top destinations in California for those coming from out of state are: Merriewood/Montclair, Oakland; Mission Terrace, San Francisco; San Rafael Hills, Pasadena; South Pasadena, Pasadena; Berkeley Hills, Berkeley and Mount Washington, Los Angeles. The price point in these neighborhoods – $977,500 to $1,380,000 – reflect the fact that nearly half of the new inbound residents are high-earners making $150,000 a year or more.
In addition to income, age appears to be a primary driver of new residents to this state as the largest demographic – over 27% – of those coming into the state are in the 18 to 34 age group.  But even many in that group are looking for some more economical alternatives.
According to 24/7 Wall St. US Census data, San Francisco-Oakland-Hayward; Riverside-San Bernardino-Ontario; Sacramento-Roseville-Arden-Arcade; San Diego-Carlsbad and San Jose-Sunnyvale-Santa Clara were the lower-cost inland communities that experienced the most growth from migration.
Some of these areas are included in the popular real estate website, Redfin's 2019 hottest neighborhoods list. This data also reveals that many in-state searches for fast-growing areas like Sacramento and San Diego originate from San Francisco and Los Angeles respectively, from current residents looking for more moderate pricing.
Out-of-staters are also looking at these same cities. Nearly a quarter of Redfin searches for San Diego, one of their top five metros by net inflow of users, originated from New York City, the nation's 2018 leader in population decline.
From these numbers it is apparent that California is attractive to newcomers who have good-paying job prospects and will pay the premium to live and buy a home in California – while longer-term current residents who may find themselves in employment situations not as lucrative still struggle with the increased costs and tend to look at lower-cost options out of state.