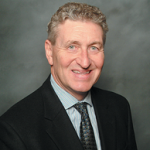 California recently endured the worst period of wildfires and resulting real estate destruction in its history. Many lives were lost and thousands more destroyed by fires up and down our state.
The resulting blame game is being played out in the media and in our centers of government nationally and statewide, with fingers being pointed in many directions in search of the one magic thing to prevent this from happening again. With this problem there is no magic fix – and the real answers and any solutions are going to be difficult to quantify and, in many cases, will create even more problems.
While many experts say: "Stop building homes in places that are likely to burn, and make homes that already exist in those areas a whole lot tougher," this is really an over simplification. You already have a housing crisis in California – not enough of it and not enough affordable housing – and to make it even more unaffordable with increased building regulations is going to create another crisis, albeit not as spectacular as the scenes we have witnessed over the past few weeks.
Officials tell us that California uses the most up-to-date version of model national codes and doesn't allow local governments to opt out of those codes. It also requires that homes in areas with the highest risk of wildfire get built with fire-resistant materials and construction techniques.
"I always use California as an example," said Sara Yerkes, senior vice president of government relations for the International Code Council, the Washington-based nonprofit that releases updated model codes every three years. "The state really takes its responsibility seriously."
Yerkes admitted that areas with higher fire dangers are encouraged to have even stronger codes than the national standards, but then experts and government officials point to the fact that all these measures cost more. Simply put, where is the money going to come from? Many of the homes lost during the recent fires were older structures, and since building codes tend to advance all the time, you would realistically have to retrofit most of the homes that are 20-30 or more years old in these high-fire areas at a cost that neither the residents nor the government agencies could afford.
Land-use decisions and where you build and prohibit building is now coming under even more scrutiny. But this issue is anything but clear-cut. Making it harder for developers to build in risky areas and limiting more areas to development is just going to exacerbate an already dire housing shortage – and limiting people from building near woodlands and open areas is counter to American values, point out experts.
Alice Hill, a research fellow at the Hoover Institution, noted that other than cultural values, economic issues come into play when deciding on land use.
"In Malibu, a hillside home will have a beautiful view of the ocean," Hill said. "Those property lots are highly valuable. There's lots of pressure on local officials to permit development. That increases your tax base, that contributes to the city's coffers."
Individual land rights are also going to be a big issue in limiting development.
"Our country's big value is owning your own land, owning your property," noted Michele Steinberg, wildfire division director for the National Fire Protection Association. "Anything that appears to threaten that is really not met with happiness and open arms."
Another possible solution that Steinberg mentioned are the less costly and more manageable remedies such as clearing flammable material from around a home in these wooded areas. There is already a state parcel tax imposed in some rural areas for tasks like these – an examination of how effective this program is probably in order given the current state of affairs.
According to Ray Rasker, executive director of Headwaters Economics, a consulting group in Montana that advises governments on wildfire risks, new spending on water infrastructure and municipal employees, as well as a willingness to enforce tougher rules is probably called for.
"You would have fire hydrants. You would have full-time firefighters in your neighborhood. You would require sprinklers," Rasker said. "And you'd have a fire department inspect your building and your property once a year, with strict penalties if you don't comply."
Many Malibu residents complained about the lack of firefighters in their neighborhood. This is an issue that will no doubt be examined in the months ahead.
It appears that there are many issues that need to be addressed when it comes to preventing the kind of catastrophic fires that have ravaged California this year. This is not going to be easy since many of the solutions to these problems create even greater challenges and issues. One thing is certain; you now have thousands of residents who have lost their homes. Now those people need housing along with the thousands that were already underserved by the lack of homes in this state.
(Terry Ross, the broker-owner of TR Properties, will answer any questions about today's real estate market. E-mail questions to Realty Views at terryross1@cs.com or call 949/457-4922.)