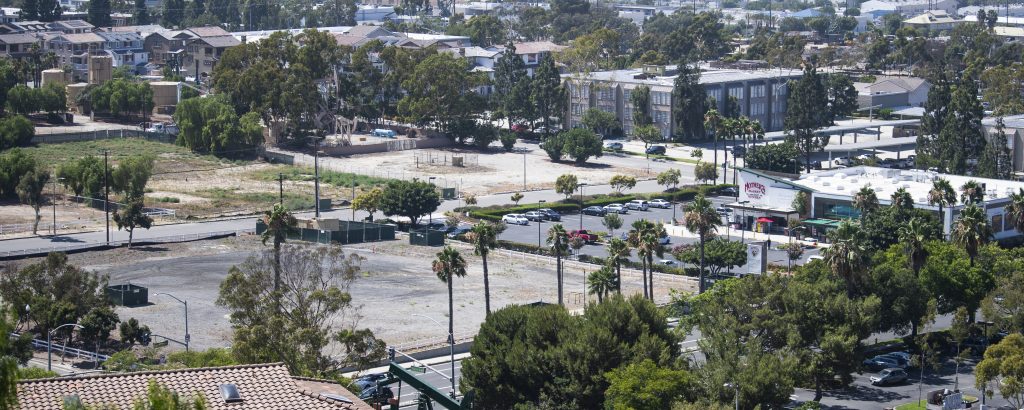 Heritage Square, a keystone development set to become a sort of downtown district for Signal Hill, is once again on the back burner with no timeline for when planning will resume.
David Slater, executive vice president and COO of oil company and developer Signal Hill Petroleum, said the pandemic did not play a role in putting the project on hold, noting there are no current estimates for when planning will resume or when the project will break ground.
In a July interview, the company's vice president of business development, Kevin Laney, said Signal Hill Petroleum was working with the city to conduct weekly video meetings about the project, adding that new conceptual plans would be shared "in the next few months."
"Signal Hill Petroleum has periodically met with city staff to discuss various conceptual developments," Slater said, "but our main focus at this time is the redevelopment of the Target Center and working with the city on future housing elements including affordable housing."
The Target Center is located in the northern part of the city at California Avenue and 33rd Street. The company did not elaborate on its plans for the site.
Signal Hill Petroleum first proposed the Heritage Square development near Cherry Avenue and East Burnett Street two decades ago, according to Slater. Since then, the project has gone through at least a dozen iterations, he said.
The most recent version of the project included about 17,000 square feet of retail space and 69 residential units, a drastic decrease from earlier plans that had up to 200 units, much to the chagrin of Signal Hill residents concerned about density.
"When we were actively planning for this project, community input was very important," Slater said in an email, adding that three or four community meetings were held.
The company remains dedicated to seeing the project through, Slater said, noting existing plans are subject to change with more community outreach likely to take place once the project becomes active.
"[Signal Hill Petroleum] has had a near-term focus on working with the City of Signal Hill on economic development and affordable housing," Slater said. "A city center, signature mixed-use development at the Heritage Square site is still envisioned in the future."