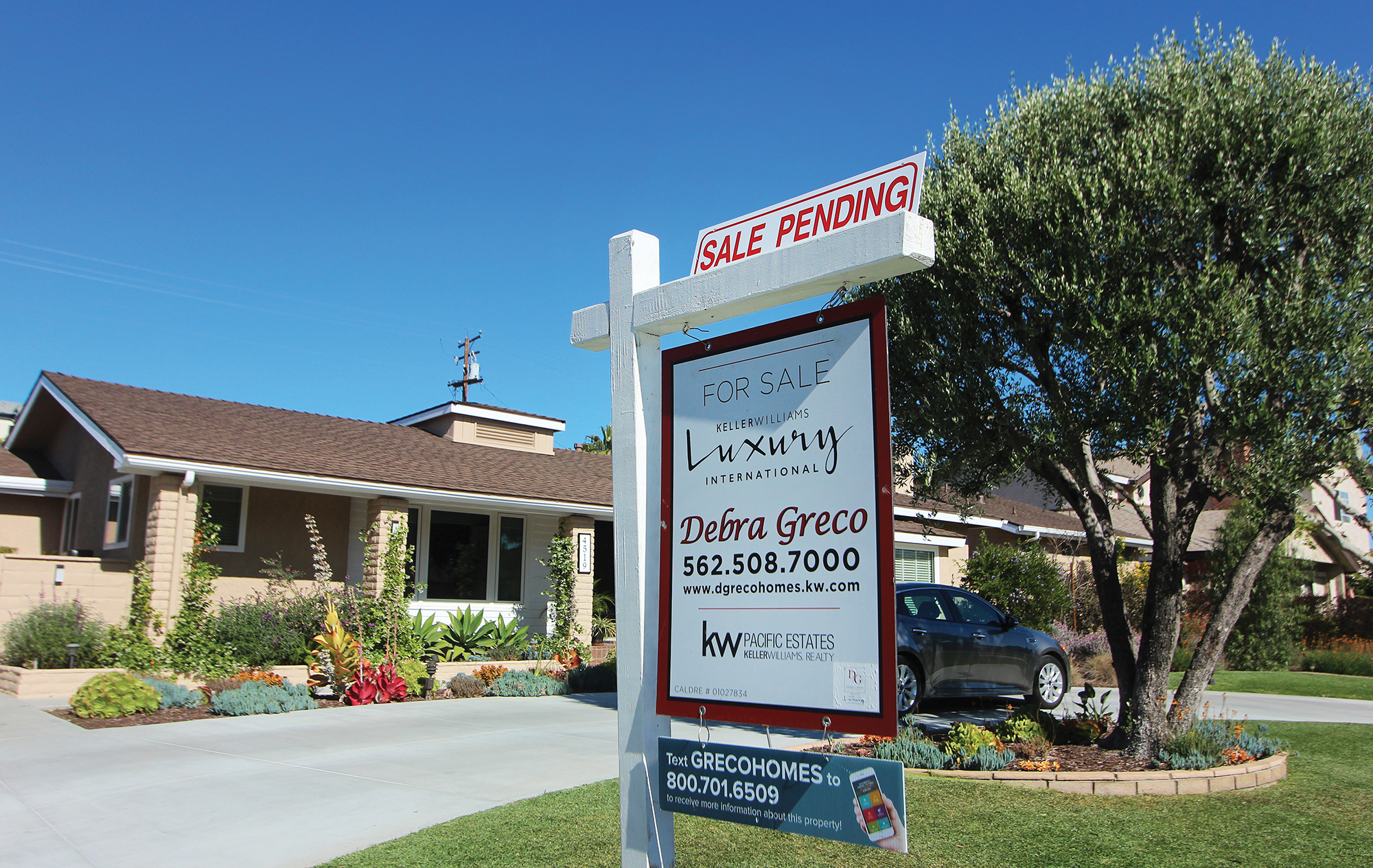 While the ongoing pandemic wreaked havoc on many aspects of life, it did not have obvious adverse effects on the single-family home sales.
The amount of time that homes spend on the market is down and prices are up, but some experts would not consider it a good market.
"It's really an unhealthy housing market," said Phil Jones, owner and CEO of Coldwell Banker Coastal Alliance, noting that current market conditions are stressful for everyone involved.
Demand for housing in Long Beach remains high but the inventory of for-sale homes is low, with only 483 properties—single-family detached and condominiums—on the market as of April 1, Jones said.
Buyer fatigue has become an issue, Jones said, which has led to a slight slowdown in local sales.
"Buyers are getting beat up and, as a result, they either go to the sidelines or they get desperate and make offers … waiving contingencies, which is not good for them," he said.
One result of the current state of the housing market is an increase in grievances and litigation once escrow closes, Jones said. In some cases, buyers are discovering issues with properties that they claim were not disclosed.
"We also have seen more buyers back out of escrow than usual," Jones said. "It's just an unhealthy environment overall."
Despite the challenges and the exhaustion of buyers, demand has not wavered and—coupled with low interest rates—continues to push home prices up. As of March, single-family home prices were up 14% year-over-year, Jones said. The median sales price of Long Beach homes is over $800,000, he added.
Condos, meanwhile, have seen demand fall slightly and median prices decreased 3% to $450,000, according to Jones. The decline could be attributed to the shifting working habits of people brought on by the pandemic.
"This flight from urban to suburban—people have found their condo isn't enough for them," Jones said. "The condo market has a decent amount of inventory but [sellers] are not buying other condos, they are moving into suburban areas."
Time on market—the period from when a property is listed to when it sells—in Long Beach was 21 days in March, a 31% decrease over the last 12 months, Jones said. A driving force behind the decrease is that most sellers are receiving multiple offers quickly. Jones noted that 63% of sellers statewide are receiving multiple offers, which has pushed the average for original list price to over 103%, meaning sellers are frequently getting over their asking price.
"Everything is selling over list," Jones said. "Most agents are putting a definitive time on how long a property is shown … and we're still getting a large number of offers. We've seen 20-22 offers on a property."
The lack of affordable housing continues to plague Long Beach and the state as a whole, Jones said, citing a Wall Street Journal and realtor.com survey that shows 40% of Californians have considered moving out of state due to housing costs. And construction of new housing annually has consistently been tens of thousands of units short for years, Jones said, adding that NIMBYism has been a persistent roadblock for housing development.
"It will be interesting to see how Southern California weathers the decrease in net migration that is taking place," said Stepp Commercial President Robert Stepp. "California … has been pricing people out of the housing market for quite some time now and this only appears to be getting worse."
Corporations moving out of the state has caused real estate investors to shift their focus away from Southern California to other areas such as Texas, Florida and Arizona, Stepp said. In the multifamily market, the buyer pool for properties has transitioned from syndicated investors seeking value-add buildings to private investors seeking turnkey assets for long-term holds, he added.
"We have never seen a buyer pool transition as it has over this past year," Stepp said.
Property owners and tenants alike have faced severe challenges over the last year—from layoffs and furloughs to deferred rents—which persist today, Stepp said. While some tenants were able to transition to working from home, many others have had to rely on unemployment benefits and rental assistance programs.
Some owners have experienced a 10% reduction in rent coming in, while others have had reductions of 40-50% for months, Stepp said. Fortunately, the CARES Act has helped mitigate some of the economic impacts for landlords and tenants, he said, adding that recent reopenings will further stabilize the market.
Housing advocates have voiced concerns about mass evictions when the city's eviction moratorium expires at the end of June, but Stepp said the majority of landlords would prefer to keep good tenants in place as opposed to trying to find replacements.
Appreciation for multifamily properties continues to trend upward but at a slower rate than previous years, Stepp said. Asking rents have increased 1.5% over the past 12 months, despite vacancy increasing slightly to 5.2%.
Like the single-family housing market, Stepp said the multifamily market will likely experience a shift in expectations from tenants working from home.
"We expect to see higher demand for larger units," Stepp said, "as well as more on-site amenities and conveniences, such as in-unit washer/dryers, dog washing stations, and fitness centers."