Trends in Long Beach's residential and commercial real estate markets are in line with those in surrounding areas in Southern California, according to economic and market analysts. While some long-term trends remain in play – extremely low industrial space vacancy, rising rents for multi-family units and high office vacancy rates, for example – the single-family and retail markets appear to be shifting.
"We're seeing a slowdown in the single-family for-sale market not just in Southern California but nationally," Robert Kleinhenz, economist and executive director of research for Beacon Economics, told the Business Journal. Home sales have been decreasing since early 2018, he noted. "The ostensible reason for that is what we saw happen with interest rates starting in 2017 and rolling through 2018, when we saw interest rates edge up," he explained.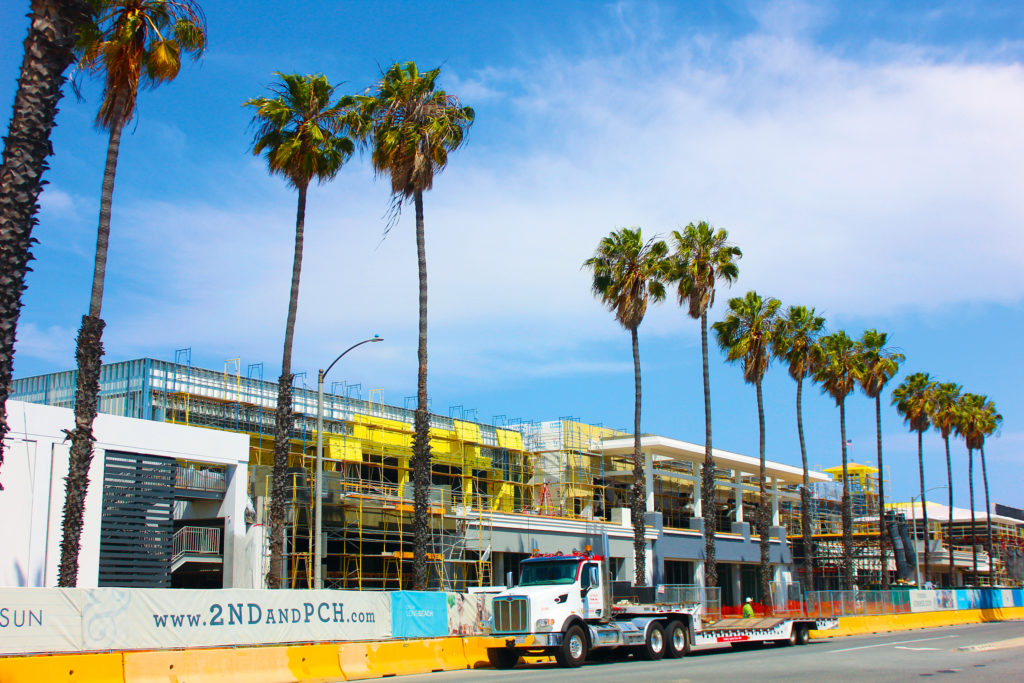 Toward the end of 2018, the Federal Reserve indicated it would raise its federal funds rate, which dictates interest rates for home loans. "They got to a five-year high back in November," Kleinhenz said of interest rates. The Fed ultimately changed course and decided to keep its federal funds rate stable, thereby ensuring the same for loan rates. "We hope that later on in the year that will give some ammunition to home sales," he said.
According to data Kleinhenz provided from CoreLogic, sales of existing homes in Long Beach decreased by 11% in the first quarter of 2019 compared to the same period in 2018. Home prices increased by 3.4% during the same time. Comparatively, when home sales were stronger, the median price of a single-family home in Long Beach increased by 5.4% from the first quarter of 2017 to the first quarter of 2018, Kleinhenz said.
"One thing that is perhaps having an effect on home sales in California in a more pronounced way than other places is the new income tax limitations of state and local tax deductions," Kleinhenz said, referring to changes made by the new federal tax law that went into effect last year. "It used to be you could deduct the full amount of your state and local taxes. . . . But now it has been limited to $10,000."
The retail market in Long Beach is also undergoing changes. Two new shopping centers – the Long Beach Exchange and 2nd & PCH, which is opening in the fall – are providing new options to locals and visitors. "The interesting question, in my mind, is what will happen with 2nd & PCH coming online later this year," Kleinhenz said. "Geographically, the shopping center is about as well-positioned as you can get, because it's on the east side where you have a lot of households with more purchasing power. . . . To enter the marketplace now or over the next several months, you can't really do any better than this because you're at the peak of economic activity right now. Having said that, when times get leaner, the question is how are people going to choose to spend their retail dollar?"
Existing brick and mortar retailers continue to be challenged by online retailers, Kleinhenz observed. Petra Durnin, CBRE's director of research for its Pacific Southwest region, offered perspective on how retailers ought to adapt. "For larger retailers, an online presence goes hand in hand with a brick-and-mortar presence and retailers must adapt to the omnichannel environment to survive. Smaller retailers with niche offerings can still find an audience but may need to get creative in how they sell goods," she said.
When it comes to the office market in Long Beach, not much has changed in recent months. According to Durnin, the vacancy rate of office space in Long Beach was 18.9% at the end of the first quarter of 2019. The suburban office market, however, had a vacancy rate of just 10%. Kleinhenz noted that the vacancy rate in the South Bay as a whole was 18.2%. He attributed this rate to an ongoing trend in the office market for several years now – workers need less space for the computers and papers, if they have papers at all, he noted.
The vacancy rate for industrial space in Long Beach, and the South Bay as a whole, remains low even as exports through the San Pedro Bay ports have declined due to the trade war with China. Imports are holding steady, however, Kleinhenz noted. "As long as our economy is doing well, people and businesses are going to want goods, whether they are manufactured here or abroad. So that should support inbound container activity," he said.
When it comes to the local multi-family market, the headline stories in Long Beach continue to be rising rental rates and the ongoing development of more than 6,000 new units. Rental rates in Los Angeles County increased by about 6% from 2017 to the end of 2018, but wages did not increase by the same percentage, Kleinhenz noted.
"Even with the flood of new rental units, L.A. still has a large housing deficit and the perpetual tight vacancy will put further upward pressure on rental rates," Durnin predicted.
Kleinhenz, however, believed that rental rates in Long Beach could soften a bit due to the number of new units coming online. "The increase in the number of units almost assuredly has to have some sort of softening effect on rents," he said, adding that most of them are located downtown. "We're really offering one flavor right now with the new rental units that we're bringing online," Kleinhenz said. "And we sure know that Long Beach is full of varied kinds of households. So it's not clear at all that the housing needs for would-be renters, especially new arrivals, are going to match up with what's being offered right now."