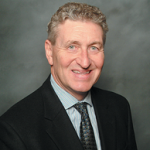 It is no secret that our state has some of the highest costs in the nation when it comes to housing and other items that are basic to consumers. What this means in terms of how and where people live is largely determined by their ability to afford the basics – such as housing.
When it comes to renters – who in many instances want to buy a home but can't or don't for various reasons – the economic fundamentals appear to be inhibiting a majority of them because of the high-priced rental market in California, relative to incomes.
In recent report by Apartment List, the plight of California renters is spelled out by location and in relation to other parts of the country. According to the statistics compiled by the company using the latest figures from 2017, California has a considerably higher average number of renters who are considered "cost-burdened" than the national average. The report defines cost-burdened as the need for a household earning the average area income needing to spend more than 30% of its income to pay for their city's median-priced rental.
Here in California, the study found that 55.2% of all renters were cost-burdened, compared with 49.5% nationally. Because this study examines both income and their relationship with rents, sometimes the areas that have the greatest imbalance are somewhat surprising. For instance, in California, the highest percentage of cost burdened renter households is the Riverside area, which also has a large 30% of its renter population classified as severely cost burdened because they spend 50% or more of their income on rent.
Riverside is second nationally in cost-burdened renters at nearly 60%, behind only Miami. These findings are more a testament to low wages as opposed to high-priced housing. For example, two Bay Area counties – which are known for some of the nation's highest housing costs – both in rents and home values – are at the bottom of the California list. Santa Clara County and San Francisco have extremely high rents, but income growth has kept up with this trend much better than in places like Riverside or Miami. These two areas are even below the national average when it comes to rent-burdened households.
In Southern California, Los Angeles County, Orange County and San Diego County all have near 60% cost-burdened renters, not far behind Riverside. But the tide may be turning with rising incomes.
Statewide, the percentage of cost-burdened renter households declined slightly from 55.4%in 2016 to 55.2%in 2017. In Los Angeles and San Francisco, the numbers also decreased in these areas, with L.A. dropping from 58.3% in 2016 to 57.8%in 2017.
For those who are renting and aspire to be homebuyers, the outlook is more mixed, noted the report. Home prices have increased relative to incomes. For example, the average home price increase in 2017 was 8.6%, but incomes only averaged a 4% jump.  Rising mortgage rates through the end of last year didn't help, which put a damper on purchasing power. Analysts believe that this trend will cause prices to fall back this year in response to this trend, with them leveling out in 2020-21 and creating a buyer's market and a housing rebound.
For those who are renting, don't look for rates to come down – but income growth should help soften the blow moving forward.
(Terry Ross, the broker-owner of TR Properties, will answer any questions about today's real estate market. E-mail questions to Realty Views at terryross1@cs.com or call 949/457-4922.)