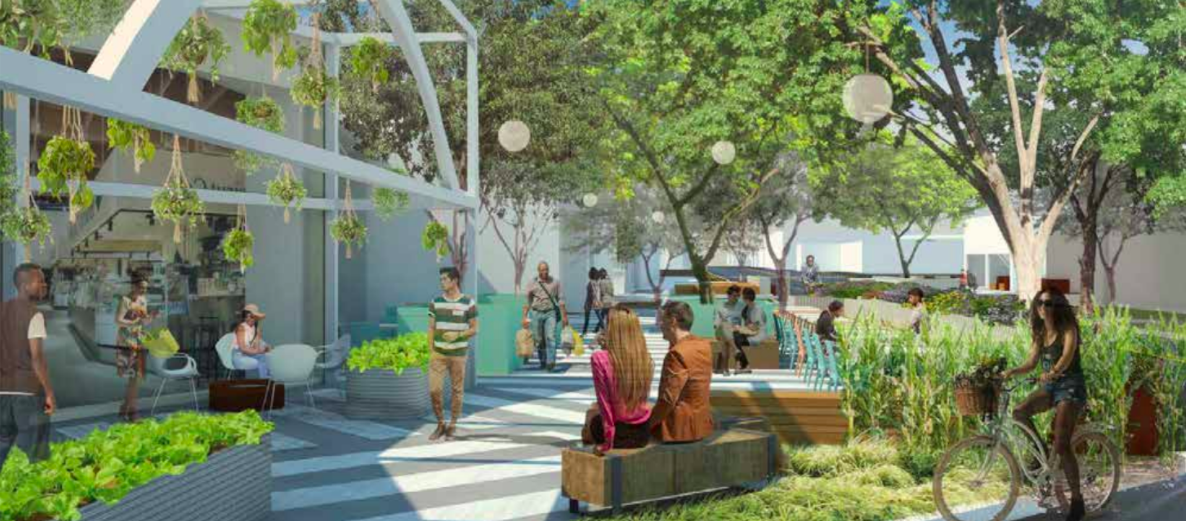 A major new project is slated to break ground in North Long Beach early this year as developers continue to pour money into the area.
LAB Holding, the company behind the The LAB Anti-Mall in Costa Mesa and the Anaheim Packing District, expects to start construction on The Beat—a project that will redevelop the Atlantic Avenue corridor in North Long Beach—in the first quarter of this year, according to the firm's CEO Shaheen Sadeghi.
The project will include new housing, retail, performance and gallery space. LAB Holding plans to both revamp existing buildings and build new construction, including an 84-unit townhome development that will be anchored by three new restaurants and an outreach center for Long Beach City College.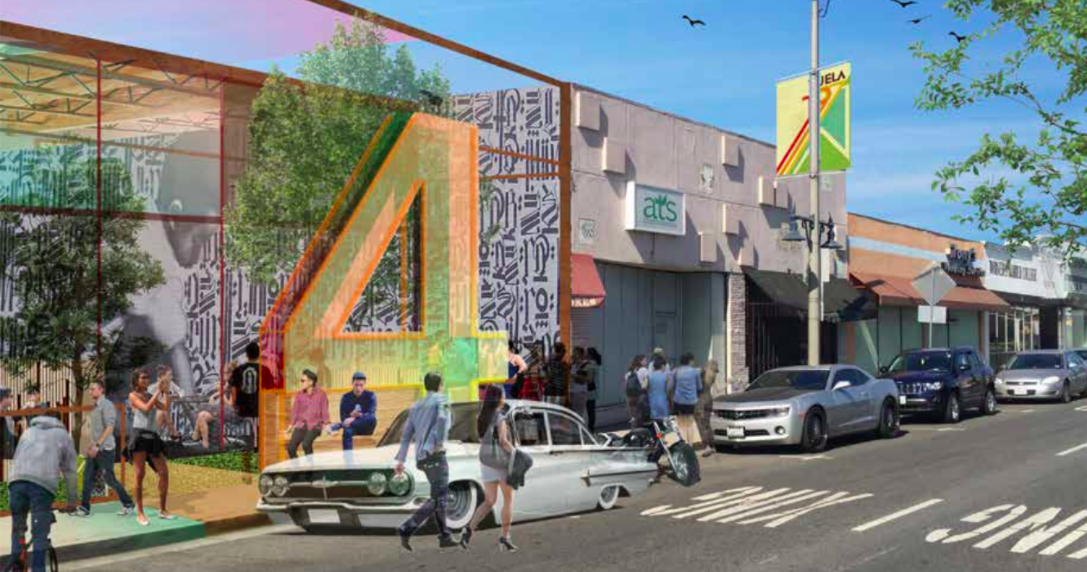 "Atlantic is in real desire of some love, and that's the opportunity that excites us," Sadeghi said. "I think the Michelle Obama library that the city had developed was obviously a great start, so we are right across the street."
Sadeghi said he hopes to both pay homage to the history of the neighborhood and create an environment where local businesses can thrive.
"I think our job is to deliver the goods and the services to the beautiful people that are there already, and I think it's important—I  can't show up with another Starbucks and a Subway and a happy meal," he said. "I don't think that's going to move the cultural needle. So what we're trying to do is bring in things that bring people together and create an area for them to have a bonfire and have a conversation."
Sadeghi said work is underway to bring in a local coffee shop, a brewery, a jazz museum, a ceramic-making school and music venues.
"We have a good list of people that, quite honestly, we have been working with for a couple years," he said. "Unfortunately, COVID hit the pause button on much of the leasing activity, but now it's starting to come back, and we're excited."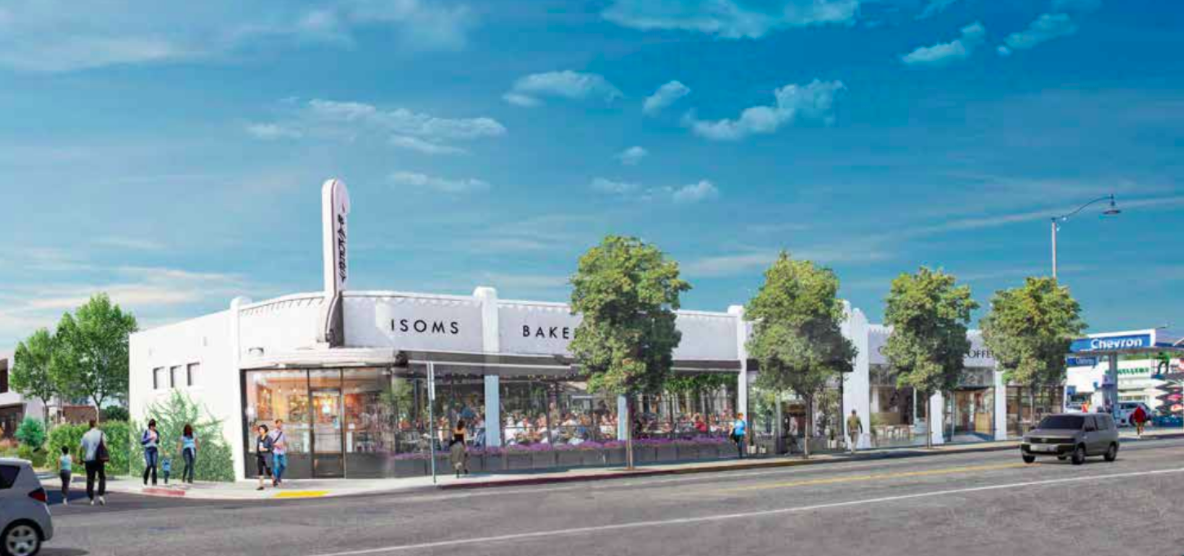 LAB Holding isn't the only development firm, though, that has been attracted to the neighborhood in recent years. Uptown Commons, a project at Artesia Boulevard and Atlantic Avenue that brought new restaurants and the neighborhood's first bank to North Long Beach, celebrated its grand opening last year.
And more are on the way: Despite some coronavirus-induced setbacks, Westland Real Estate Group President Yanki Greenspan said he is still committed to The Uptown (not to be confused with Uptown Commons), an expansion and redevelopment of the Harding Plaza retail center at Atlantic Avenue and Harding Street.
"We've got our plans mostly through the city," Greenspan said. "At this point, the problem is that our primary anchor tenant was a gym, and unfortunately the pandemic has really messed up the plans for gym openings, and so we're sort of in a holding pattern now until we see where things go with the pandemic."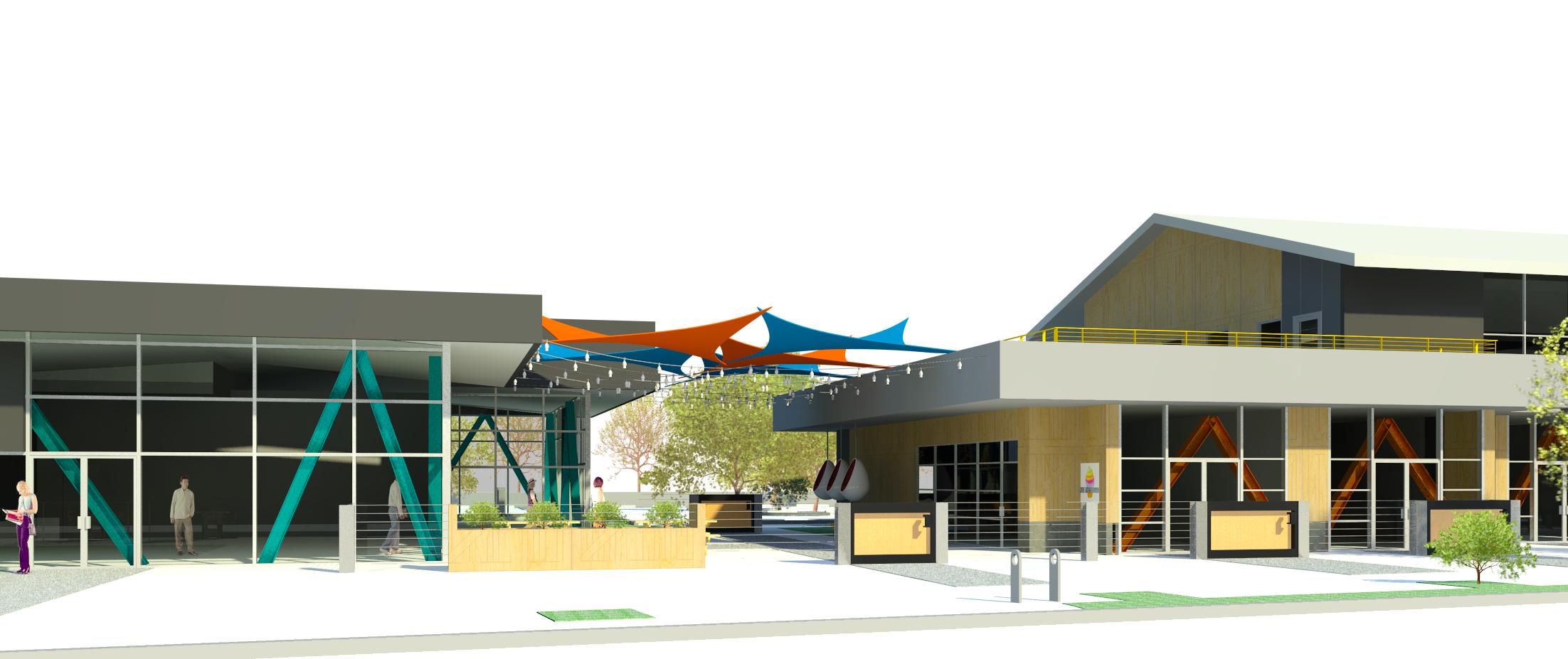 Greenspan said the firm is exploring other potential tenants for the anchor site, which will take up between 15,000 and 20,000 square feet. The best alternative to a gym, he said, would likely be a grocery store.
But until Westland finds an occupant for that space, plans for The Uptown will remain on hold.
"We did have some smaller tenants, but at this point, everybody's been sort of put on a holding pattern, waiting for the large tenant," Greenspan said. "We're not going to break ground without the anchor."
"Our plan was to rebuild the entire block and have a cohesive development project," he added. "Our current shopping center, which is Harding Plaza, is still open for business and will continue to stay open for business. We're not going anywhere. We're just—all the pieces just have to line up for this to make sense."
City Councilman Rex Richardson, who represents North Long Beach's 9th District and recently announced his mayoral campaign, said he would be glad to see a grocery store at the development.
"I'm very interested in adding a high quality grocer in the area, like a Sprouts," he said. "I think that would be a significant advancement for the corridor and add an amenity that's much needed, and add more pedestrian activity and value for the homeowners and residents in the area."
As for the broader trend of developers being drawn to North Long Beach, Richardson said it's the product of years of planning.
"What we've seen since making the initial public investments of the Michelle Obama library and Houghton Park and now Uptown Commons—we're beginning to see real momentum in the corridor with private investment," he said. "We're seeing property owners make hundreds of thousands of dollars in investment, and that's the kind of momentum that we want to see on Atlantic Avenue and can be replicated on corridors across the city."