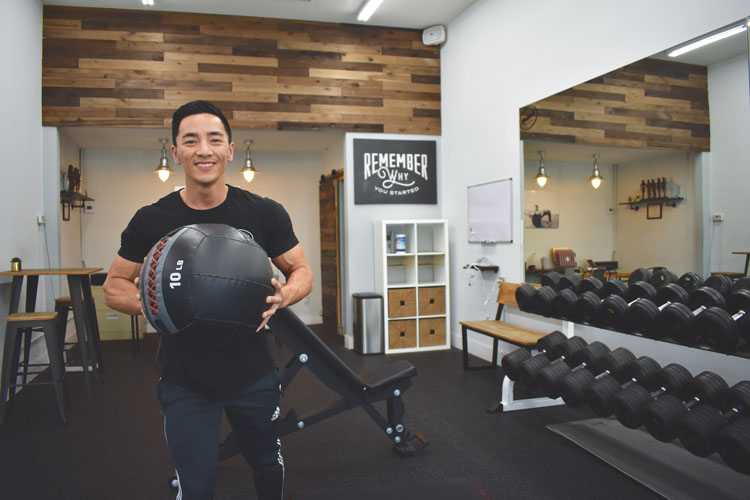 Molivate Gym
After graduating with a degree in kinesiology from California State University, Long Beach, local resident Molivann Duy began using his degree to help people through physical therapy. Soon after, Duy discovered his passion for personal training when he began working at a gym as a personal trainer. He was inspired by the connections he made with clients while guiding them to achieve their goals. Duy said his attention to detail kept his clientele coming back. "Anyone can workout, but I think the biggest key was establishing that connection," he said. This experience led him to open his own business, Molivate Gym, about four years ago. Duy said he follows up on his clients' progress as much as possible. "When I created this whole business, it was to create a lifestyle," he said. "I strive to make sure people better themselves in every way possible." Duy compared his workout sessions with clients to therapy, because they initiate positive transformations not only on a physical level, but emotionally and mentally as well. Duy expanded the gym to include office space, where he holds thorough consultations with potential clients before taking them on. He has six trainers on staff who promote his philosophy of personal training to connect mind, body and soul, which he refers to as "molivation." He and his staff train up to 110 people a day and have about 1,400 sessions a month. Molivate Gym is located at 5401 E. Village Rd. For more information, e-mail molivation@gmail.com or visit molivate.com.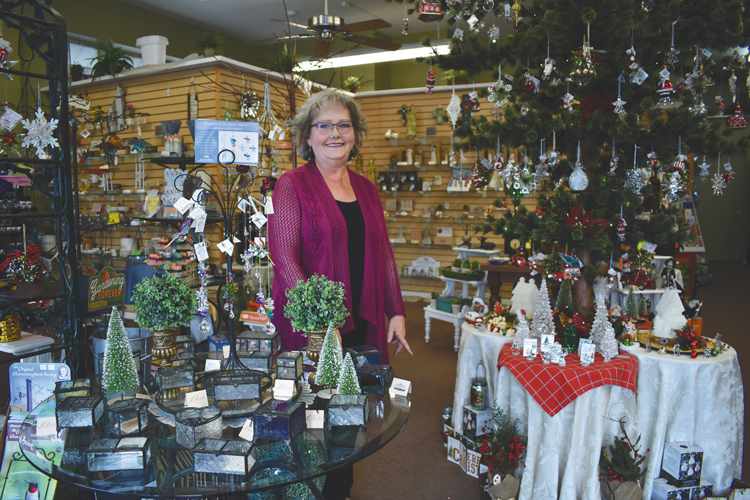 Angel Crossing
Inspired by a love of collecting, Wendy Reed started her business, Angel Crossing, in 1996. Reed had often collected angel figurines, but could not find them on sale after the holidays. For this reason, her business originally sold angel paraphernalia before expanding to sell different types of knick-knacks, home decor, cards, accessories and collectibles. She sells products at her shop that vary in price point in order to cater to different customer budgets. Reed noted that gift shops like hers were more popular during her business's early years, when collecting was trendier. "There were all kinds of collectible lines, and whenever a new piece came out, people would clamor to get them to add to their collection," she said. "Hopefully collectibles will come back again, and then maybe we will see a revival of more of these little unique shops." One of few retailers tucked away in the Parkview Village corridor of Viking Way, Reed often does not get enough new customers due to lack of foot traffic in the area. Yet, she credits the quaint part of town for having locals living nearby who want to support small businesses like hers. For example, a local who walks his dog in the area often stops by, and Reed has dog treats ready for them. It is this sense of community that makes Reed happy to have a shop like hers open in the neighborhood. Angel Crossing is located at 4133 N. Viking Way. For more information, call 562/443-8066 or visit angelcrossing.net.
EightNine Barbers
Cesar Valdez, owner of EightNine Barbershop, worked in the corporate world before deciding to pursue self-employment. Valdez noticed a need for barbershops in Long Beach. "That's when my vision first started," Valdez said. "And it took a couple of years to plant my seed and harvest it and bring it to fruition." Valdez wanted to open a barbershop in a neighborhood that offered convenient parking and less traffic than dense areas like downtown. About five years ago, he opened his barbershop in Parkview Village in East Long Beach. Not a barber himself, he had one trained barber on staff.  After seeing a growth in his business, Valdez realized that he had a need for more qualified personnel. He then decided to attend school to become a licensed barber himself. Once the shop began to gain new and regular clientele through social media and marketing, barbers in the area noticed the shop's stability and wanted to come on board. Valdez now has a staff of six barbers, including himself. His staff knows how to service people with any hair texture, whereas most barbershops do not cater to everyone, according to Valdez. "Being one of the most diverse cities in the country, I knew going in that we had to be one of those barber shops that services anyone," he said. "We do short hair, long hair, curly hair and thick hair." EightNine Barbers is located at 4112 N. Viking Way. For more information, call 562/452-7171 or visit eightninebarbers.com.