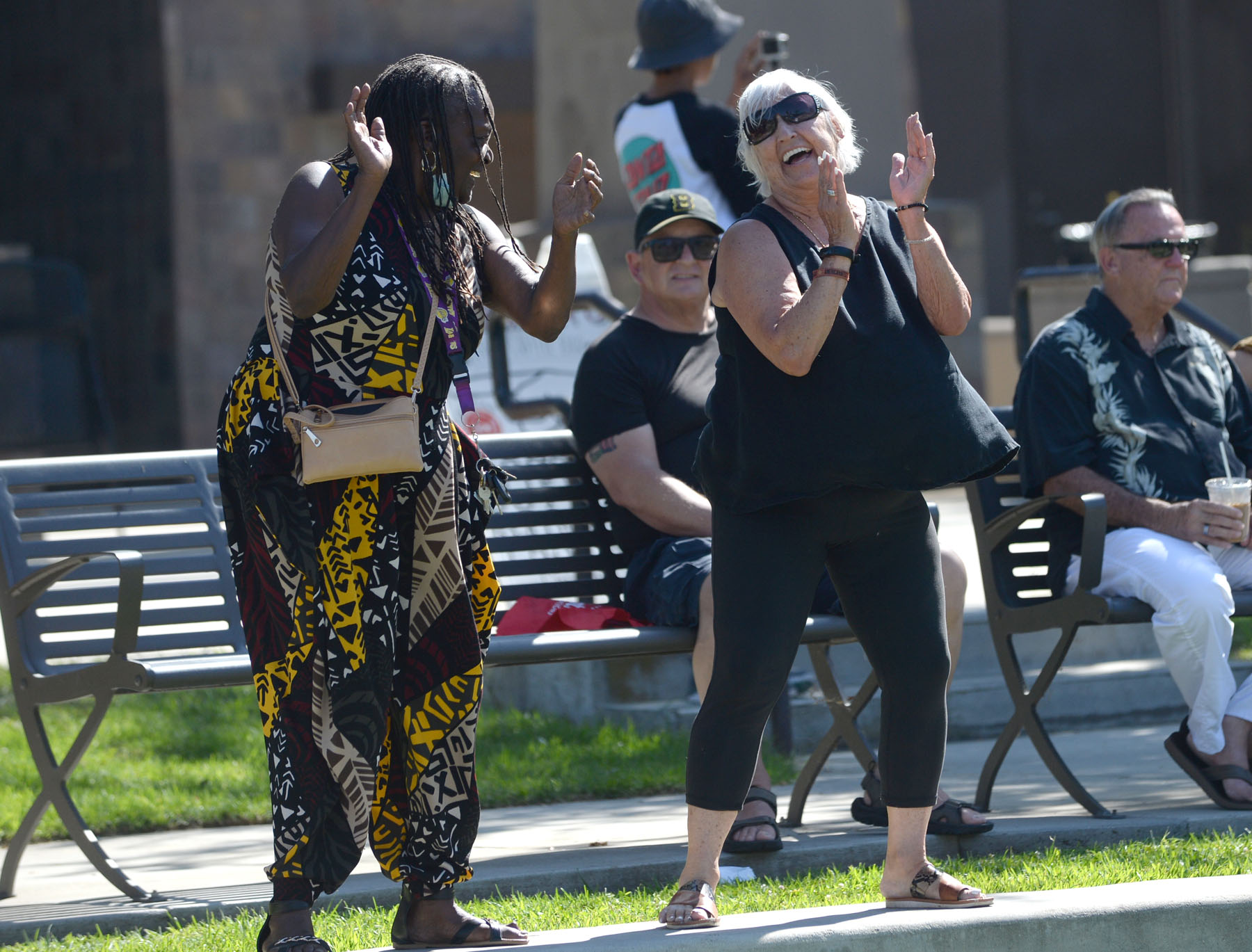 Across Long Beach, museums have reopened their doors to visitors, dance crews are rehearsing and actors are returning to the stage. As the arts return after a year of pandemic restrictions, so does millions in auxiliary spending, from ticket sales to dinner reservations.
Arts are a major economic driver across the country, but especially in California. Pre-pandemic, the arts and culture sector was a $919.7 billion industry for the country, according to the Bureau of Economic Analysis, surpassing economic powerhouses like construction, transportation and warehousing, and tourism. In California, it made up 7% of the state's GDP.
The pandemic has hit the arts and culture sector hard. Restrictions on large gatherings meant artists and the institutions that host them had nowhere to perform or present. But with the crisis also came unprecedented financial support, especially from the federal, state and local governments.
"When you can't access something, when it's lost to you, you realize how much you need it," Julie Baker, executive director of the statewide advocacy group Californians for the Arts, said of the likely reason behind the outpouring of financial support.
When charities shifted their focus to emergency relief efforts, governments and private donors stepped in, distributing funds at "historic" levels, Baker said.
Now, advocates hope to keep the momentum going, even as museums, theaters and concert halls reopen.
Currently, all signs are pointing in that direction.
Museums, theaters and other cultural institutions have been allowed to reopen at full capacity, although those hosting 1,000 or more spectators at a time must require negative test results or proof of vaccination from visitors, a policy enforced by the city. Smaller venues can decide to do so at their discretion, and some, like the Long Beach Playhouse, are planning to do so. Attendees are required to wear masks indoors, regardless of their test results or vaccination status.
Meanwhile, the funds keep coming.
After granting over $8.4 billion to shuttered venues, as well as hundreds of millions in arts funding provided by the 2020 CARES and 2021 American Rescue Plan acts, the federal government could soon allocate $300 million in direct grants and commissions to creators nationwide.
The Creative Economy Revitalization Act, which takes inspiration from a New Deal era program that supported the likes of John Steinbeck and Zora Neale-Hurston, was proposed to Congress by Reps. Leger Fernandez, D-Santa Fe, and Jay Obernolte, D-Hesperia, earlier this month and will soon be introduced in the Senate.
In California, the recently approved state budget allocates over $600 million to various programs supporting the arts, including $50 million for grants to help small nonprofit performing arts organizations with workforce development, $150 million to live venues and similar businesses, and $238 million in funds for local arts institutions and programs.
Locally, the city of Long Beach is hoping for the first year of significant revenues from a new 1% tourism tax to be shared by the Convention Center and local arts organizations.
The tax measure was adopted in March 2020 and went into effect on July 1 of that year, but because of the decrease in tourism as a result of the pandemic, revenue was much less than initially projected. In FY 2022, the city is anticipating $2 million in Measure B funds, half of which would go to a group of 10 local arts organizations, including the Long Beach Museum of Art, the Long Beach Opera and the Long Beach Playhouse.
"We've had a lot of great successes for our visual artists and performers," said Griselda Suarez, executive director of the Arts Council for Long Beach. And, she added, "the city has continued with their commitment to help the arts and culture sector."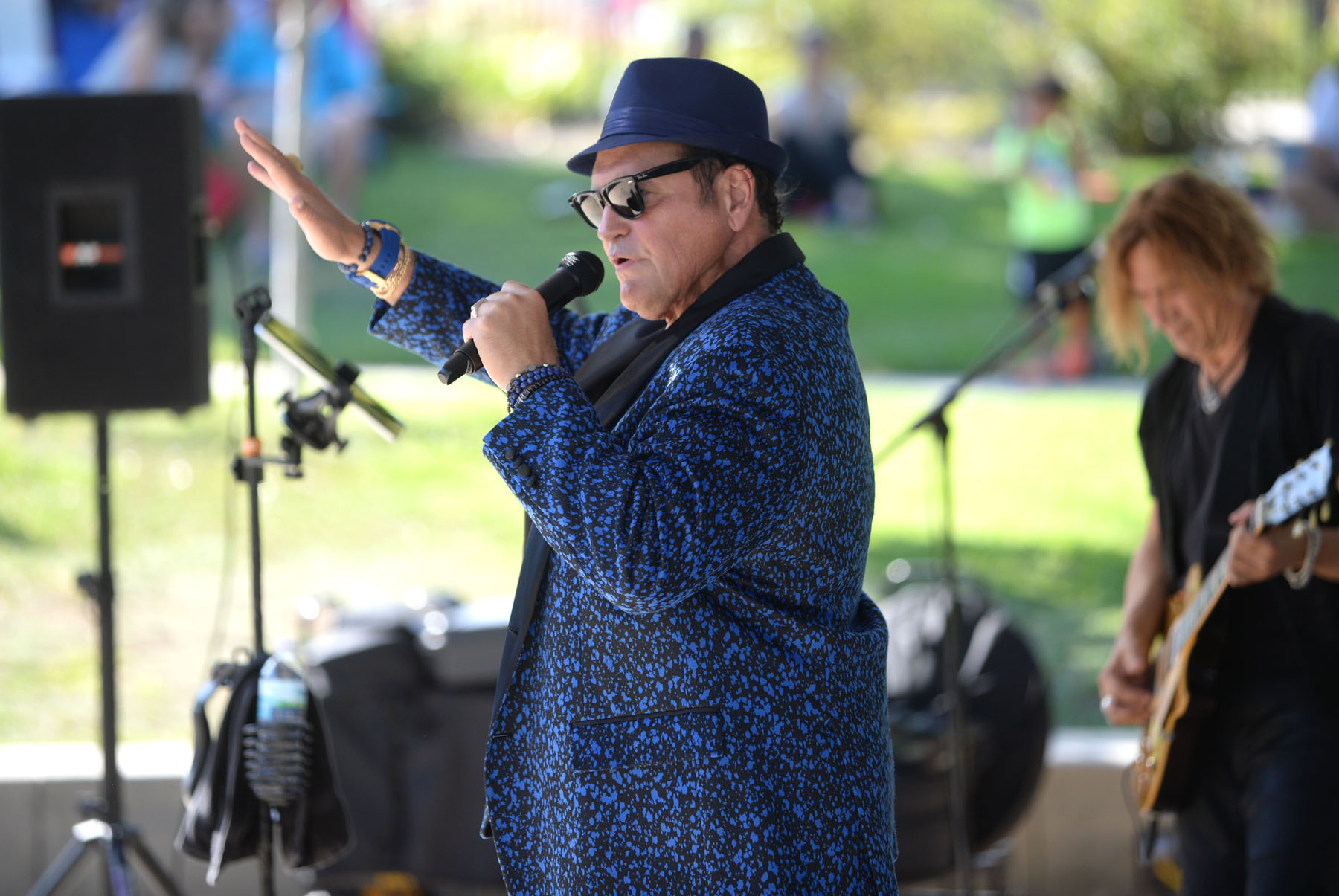 But many artists and arts organizations had already faced challenges before the pandemic limited their ways to engage with spectators.
The Los Angeles Artist Census, a research project founded in 2019 to assess the economic realities of artists in LA County, found that many local artists suffered from employment insecurity, were burdened by debt and dealt with unpredictable income in a county where the cost of living doesn't allow for much financial wiggle room.
Dance companies and other arts organizations that have traditionally relied on independent contractors to perform in their shows were affected by AB 5, a new state law that tightened rules for employment, forcing many to keep a smaller, full-time staff instead of a roster of contractors.
The pandemic deepened their woes, Suarez said. "In addition to not being able to fully have the staff that they wanted because of AB 5, now they couldn't perform." As a result, they may have a harder time making it through, she added.
Other arts organizations and venues have already begun their comeback and have seen successes. Roughly 3,000 guests attended the Long Beach Museum of Art reopening party, according to Executive Director Ron Nelson, and visitors have kept coming since.
The art museum, which reopened on April 1, was closed for most of 2020 and didn't shift to virtual programming to the same extent as other arts and cultural organizations. Instead, the remaining museum staff focused on applying for grant funding to stay afloat and planning for a return to in-person programming once the pandemic subsided.
"It was a lot of damage control initially, then it became more strategizing," Nelson said. The museum currently has a full schedule of exhibitions through 2023 and membership increased by 25% ahead of the reopening.
There's no substitute for seeing and engaging artworks in person, Nelson said.
"For me, the real thing is still the thing," he said, especially for students who take class trips to the museum. "It sticks with them and is very, very meaningful."
New, emerging coronavirus variants, however, may put a damper on the reopening process. While Nelson said he's not expecting cultural institutions like his to be forced to close their doors again, he said he's monitoring the situation.
"It concerns me," the museum director said.
At the Museum of Latin American Art, President and CEO Lourdes Ramos said she isn't too worried about the impact potential closures may have on the museum's programming.
"It's unpredictable," Ramos said. "But if that became the scenario, we already have the experience."
The museum quickly shifted to engaging arts enthusiasts online when the pandemic struck, offering virtual tours led by volunteer docents and Zoom talks with artists through its MOLAA En Casa program.
As it began rebuilding its staff in recent months, multimedia skills became a more important criterion for new hires than ever. Tech equipment purchased during the pandemic, in part supported by a grant from the Ahmanson Foundation, will still come in handy as the museum plans to continue much of its virtual programming even now that visitors have started to return.
"This is the new normal," Ramos said.
Suarez of the Arts Council agreed. "I think that part of technology is here to stay," she said, noting that some people may feel uncomfortable with in-person gatherings for some time to come. "There's going to have to be a combination—I don't think it's ever going to go away,' she said.
Despite all the hardships the pandemic has brought for artists, organizations and cultural institutions, there have been some welcome surprises as well.
Bill Grisolia, executive director of the Long Beach Blues Society, said the restrictions on indoor, in-person events have created opportunities for other forms of engagement to take on a more prominent role.
Last year in April, Grisolia started live streaming performances from his Bluff Park home on Facebook, one song per day, for 100 days. He participated in open mic sessions with a group of musicians in Melbourne, Australia and struck up a collaboration with the Valencia Blues Society in Spain.
Locally, the Blues Society kicked off a series of free, outdoor concerts under the mantle "Blues for All" at Cesar Chavez Park in the Willmore neighborhood. "The community has just been outstanding in their response," Grisolia said. "It's just been a great blessing all around."
Whether new coronavirus variants force businesses and arts institutions to close again, or vaccination efforts succeed in curbing the spread, many arts organizations and individual artists will continue to require support to make it through, said Baker of Californians for the Arts.
"This is an incredibly resilient and, for lack of a better word, creative industry," she said. "The hope is that we're going from relief to recovery."