Whether it's scouting for whales in the bay, day trips to Catalina Island or shopping for vintage finds on 4th Street, there are plenty of activities visitors to Long Beach can busy themselves with. Still, the city's history as an oil town, a naval base and later its industrial development as part of the nation's largest port complex have at times overshadowed its leisurely offerings.
"Long Beach, if you go back in its history, because of its beaches and because of its proximity to Los Angeles, was the getaway for the residents of L.A.," Steve Goodling, president and CEO of the Long Beach Area Conventions & Visitors Bureau (CVB), told the Business Journal. He noted that as residential and industrial development expanded, and the city's breakwater was built, its reputation as a beach and surf town began to fade away. But the tide may be turning again. "I think we're at this inflection point where Long Beach is being re-discovered as an urban waterfront destination," Goodling said.
The waves and surfboards may not come back anytime soon, but a bustling, walkable downtown – as well as a growing host of activities and attractions – is bringing in a new demographic of visitors to Long Beach. "We're known for being a city on the water, on the Pacific Ocean, with a lot of urban playing options," Goodling explained. "Long Beach is unique in that it's not a fabricated or synthesized resort experience. It's a real city, it's a real, urban environment."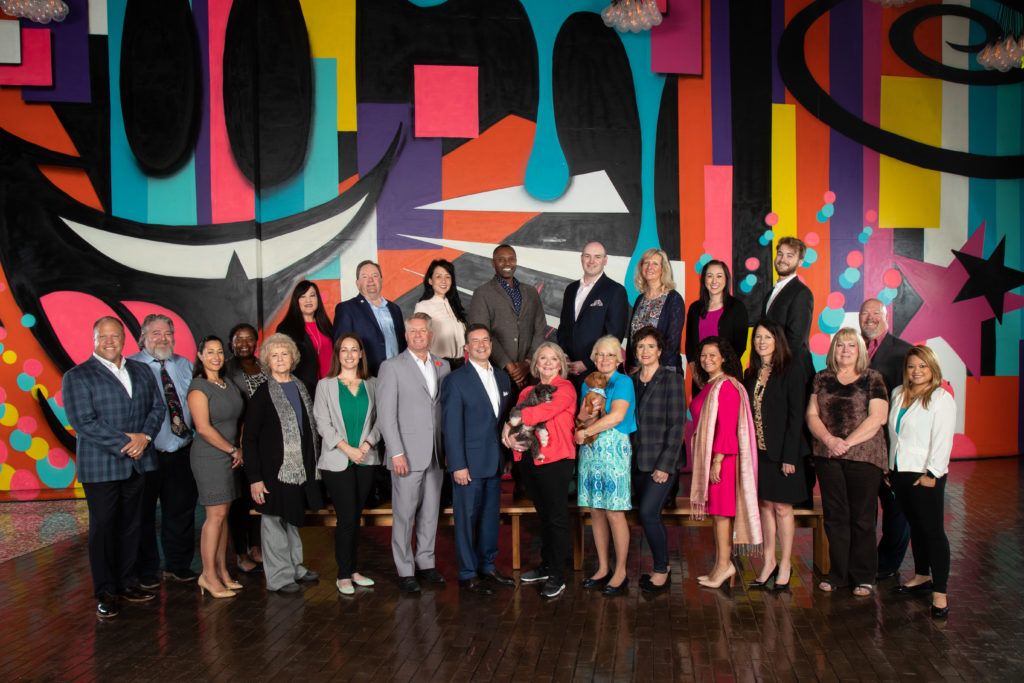 While creating a new scene for visitors to explore, the revitalization of downtown has also helped emphasize the city's long history as a center of commerce, he added. "It's just wonderful to see what's happened downtown in terms of this new construction and renovation," Goodling said. "It just reminds you of what this community was and still is. So I think as Long Beach moves into this next wave of new growth, renovation, restoration, that it's going to bring even more people down here."
To create awareness of the city's expanding options for entertainment and leisure travel, the CVB is counting on a combination of traditional print advertising and social media campaigns. For the recent #WeAllGrow summit, which brought Latina bloggers and influencers from all over the nation to Long Beach, the CVB organized a pre-summit excursion to showcase everything the city has to offer to a young, diverse demographic.
"No matter where you are in your journey in life, you can come here, have an amazing experience and take that away with you," CVB Director of Digital Communications Loren Simpson said. "So for social media and our PR efforts, that's what we're getting out there."
The outing organized ahead of the #WeAllGrow summit was carefully crafted to highlight experiences that could be shared on social media and increase the profile of Long Beach as a destination for a young and diverse demographic. "No one wants an itinerary set by a robot. They want to have a local's perspective, they want to know what's the best place to have noodles, or ramen, or Greek food," Simpson explained. "[For] anyone who knows of us and knows about Long Beach, it's about an authentic experience."
Working with individual writers and smaller publications as well as social media influencers has become a crucial part of destination marketing, Goodling explained. "It used to be [that] you'd be happy if you were written up in the New York Times. Now you're happy if you're written up in 20 different, smaller publications," he said. "Nowadays, it's very fractured how people get their information. That's something we've really had to work with, because you no longer just choose a publication, you have to choose a variety of publications in both print and digital."
But the bureau's focus on social media marketing doesn't mean print advertisements are completely passé. Together with the Queen Mary, the Aquarium of the Pacific and the City of Long Beach, the bureau is running a double-page ad in the June, July and August issues of Los Angeles Magazine, following similar campaigns with Sunset magazine and the American Automobile Association (AAA)'s Westways publication.
Combining the CVB's advertising efforts with those of other major players in the city's tourism industry is a new approach, said Goodling. "In the past, each entity had their own ads. So as you're going through a magazine, they would be on different pages and people wouldn't see or necessarily think: Long Beach," he explained. "But now that they've all been brought together, Long Beach stands out."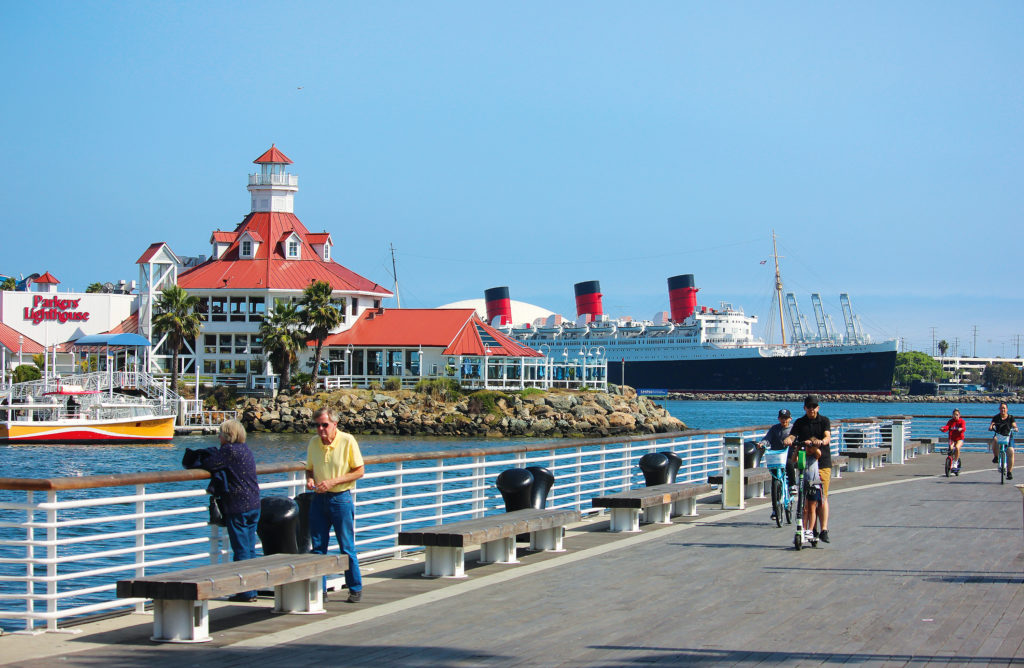 John Jenkins is the COO of Eagle Hospitality REIT Management Pte. LTD, the trust behind Queen Mary operator Urban Commons. Jenkins said combining forces with the city and the CVB to market Long Beach as a tourist destination has been a symbiotic approach. "I think they've used the Queen Mary – and we've used the city the same way –  in making sure that at every opportunity, we get to play off each other and we get to make sure that people want to come to the City of Long Beach," Jenkins said. "There's a lot of cross-marketing."
Other local businesses are also using the city's diverse opportunities for entertainment to promote their product. Nilda Parrado Langston, vice president of Harbor Breeze Cruises, said developments along the city's waterfront have helped her company frame its services as part of an integrated vacation experience to clients from the San Francisco Bay to the emerging Asian market. "We put packages together that could be attractive to that specific clientele," Parrado Langston said.
To promote that experience, especially overseas, the company works with travel agents and other partners. "We work with them, educate them a little bit, so they can put [together] an attractive package that they can in turn sell to their clients," Parrado Langston said. Noting that the city has made great strides in its public perception, especially with regards to public safety, Parrado Langston said the only thing left to do for tourism-focused companies like hers is to help promote it. "We just need to keep spreading the word [on] what we have to offer," she said.