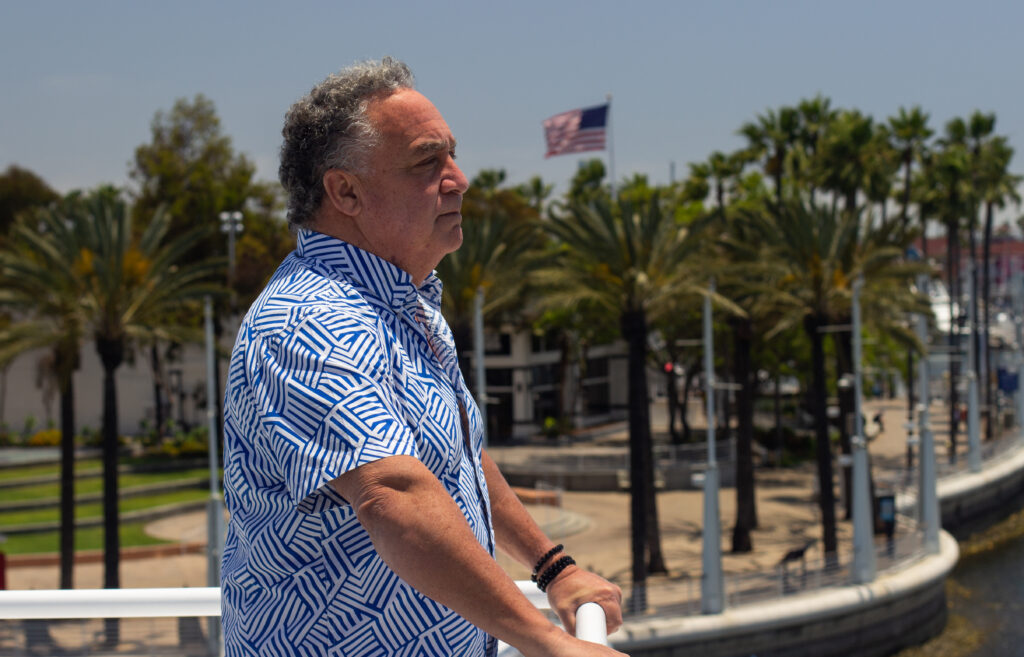 Standing aboard Harbor Breeze Cruises' newest acquisition, the five-deck Sir Winston dinner cruise yacht, the face of company founder Capt. Dan Salas shifts between a variety of emotions as he recounts the events of the past year. Sadness, pride, hope—the memories repeatedly bring tears to his eyes.
But of all the emotions, one reigns supreme. "I've never been prouder of the grit that this city has," Salas said, adding that he was especially happy about city leadership's handling of the pandemic. "When it came down to it, they kicked butt."
Now, after months of restrictions on large-scale gatherings, the Sir Winston, popular with wedding parties and corporate clients, has finally begun to book up. And just in time for blue whale migration season, hundreds of guests are finally embarking on the company's whale and harbor cruises again.
"There's days we have to turn people away," Salas said.
The tours currently still operate on limited capacity ahead of the state's full reopening, scheduled for June 15. Currently, each ship carries between 100-200 passengers, depending on the size of the boat, on up to eight departures per day.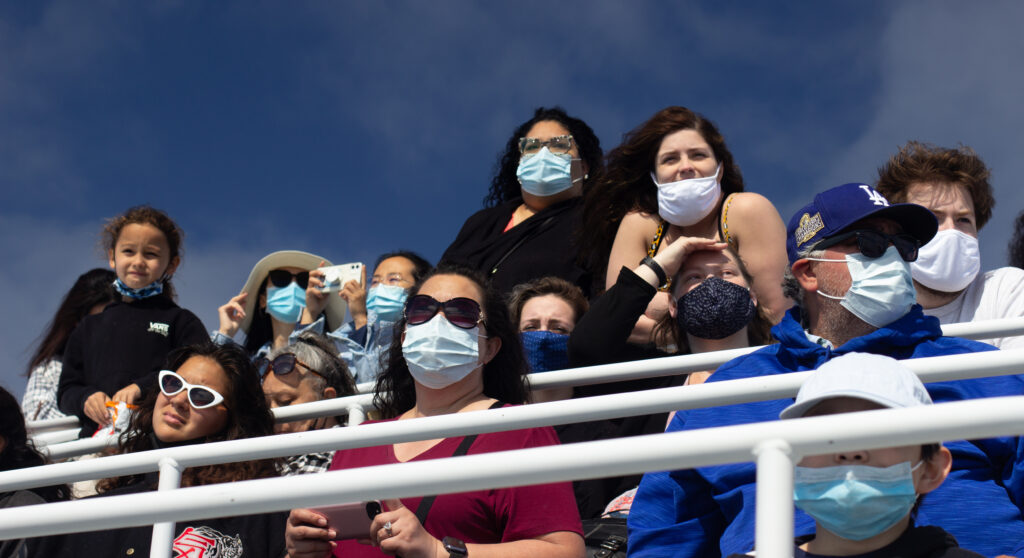 Salas said other whale-watching cruise companies up and down the coast have seen similar increases in passengers eager to step aboard.
"People come to the ocean, they look out, they gaze at the ocean—somehow, it does something to your mind," Salas said, adding that the fresh ocean breeze has helped him through some tough times, including the past year. "It changes your thinking."
For 24-year-old Leo Barajas, who boarded the company's Friday afternoon whale-watching departure with his girlfriend in celebration of her birthday, the cruise was a welcome change of scenery.
"With the whole COVID thing, we were just locked in," said Barajas, who lives in Montebello. "We're from the city, so we just wanted to get out a little bit, do something different."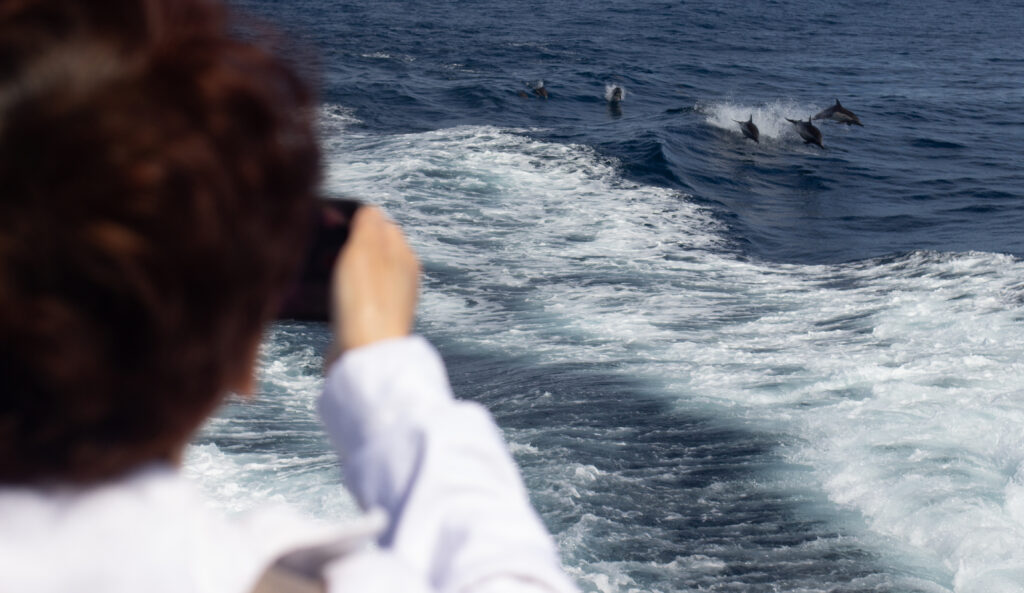 The crew is excited to be back too.
"I've always been out on the ocean," said Lon Taulbee, a 72-year-old retiree, who now spends his free time as a deckhand aboard Harbor Breeze Cruise's ships, spotting and photographing marine life.
Not being able to go out to sea during the month-long shutdown at the beginning of the pandemic was difficult, Taulbee said. "I get bored real easy."
Now, he's happy to be back at sea. "To find [animals] and share what we find with everybody, there's nothing like it."
The pandemic has been a challenge, but Captain Dan—as Harbor Breeze founder Salas is fondly called—is optimistic about the future.
"We took a beating, but we're used to the ocean beating us up," he said. "We're gonna make it."