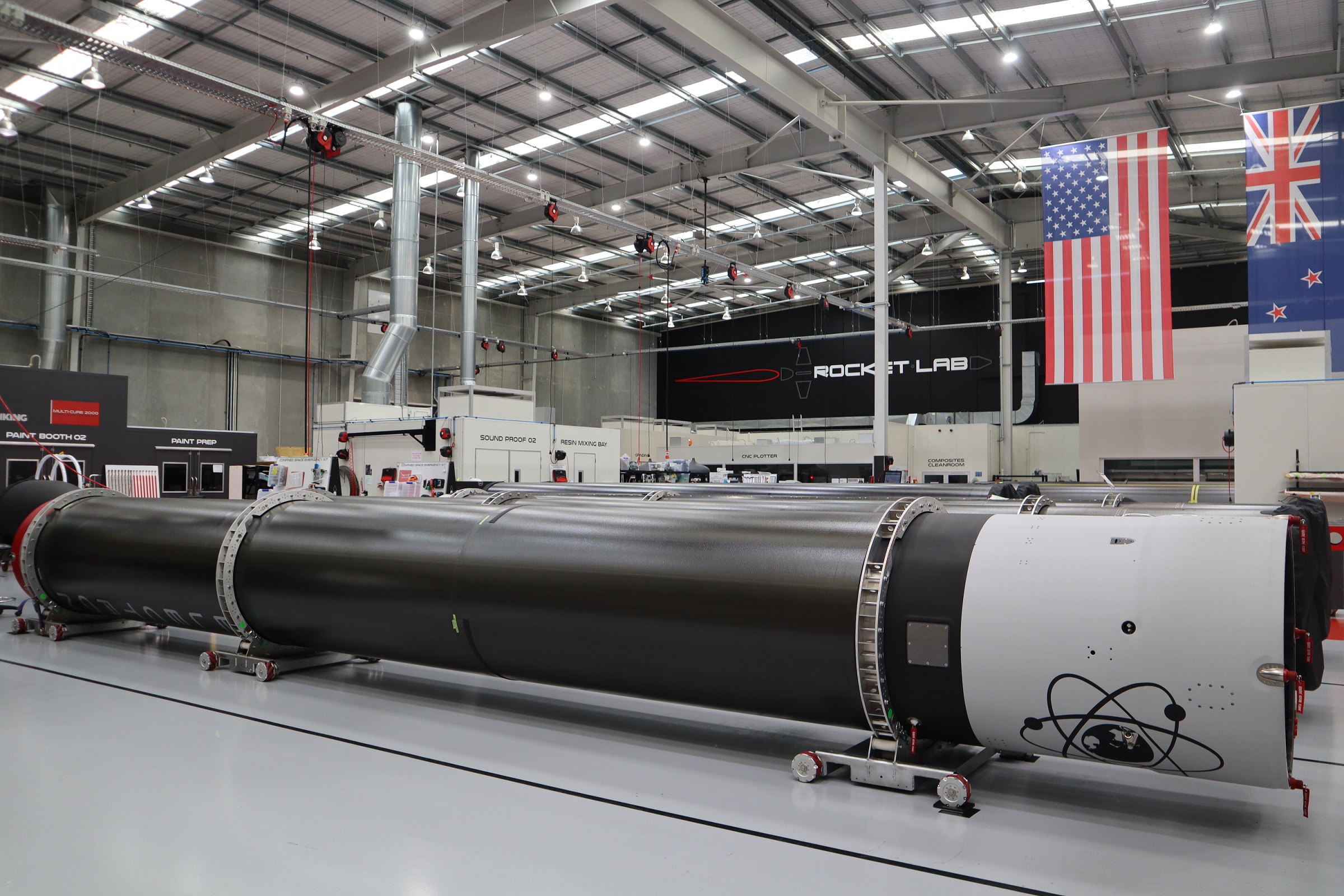 During its next mission, Long Beach-based Rocket Lab will attempt to bring a rocket back from space, the company announced Thursday. The mission is the first step toward making its Electron rocket the first orbital-class reusable small launch vehicle.
"Reusability is hard for any launch vehicle, but it's a particularly complex challenge for small rockets," CEO Peter Beck said in the announcement.
The mission, dubbed "Running Out of Toes," is slated to launch in Mau from Rocket Lab's New Zealand complex. While the launch vehicle's second stage delivers its payload of small satellites, the first stage will undergo a series of complex maneuvers enabling it to re-enter Earth's atmosphere.
The Electron will slow down from speeds exceeding mach 8—nearly 6,000 miles per hour—heating the air around it to around 2,400 degrees Celsius as it travels through the atmosphere before splashing down in the ocean for recovery.
The Electron features an advanced heat shield designed to protect the engines and direct scalding plasma away from the rocket during re-entry, according to the announcement.
After entering the atmosphere, the rocket will deploy a special parachute, which was first tested on the company's "Return to Sender" mission in November. After speed has been reduced below hypersonic levels, another chute will deploy to further slow the craft, softening the impact with the water.
"Electron is already the second most frequently launched U.S. rocket," Beck said. "Reusability will enable us to further increase launch cadence giving our customers on-demand access to space."
The May mission will be the company's 20th since its first in January 2018. "Running Out of Toes" will deliver two Earth-observing satellites for geospatial intelligence firm BlackSky's global monitoring constellation.
Rocket Lab has a new launch vehicle, the Neutron, under development, which will be designed for propulsive landing, meaning the engines reignite during re-entry and allow the rocket to land upright on an ocean platform.