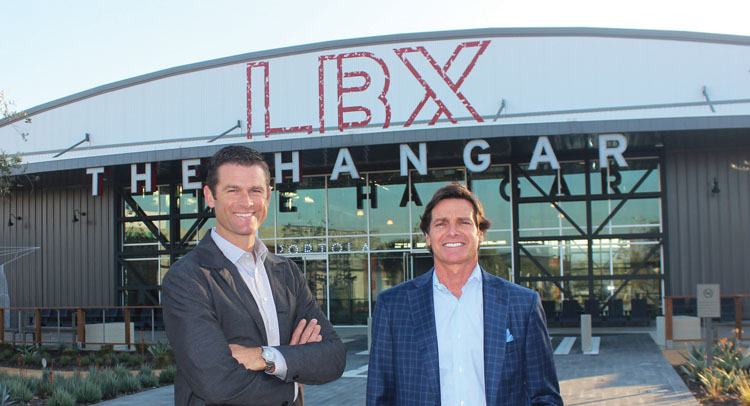 Several restaurateurs inside The Hangar at the Long Beach Exchange (LBX) shopping center have fired up their equipment and are beginning to train staff in preparation of soft openings no later than February 1, according to Burnham-Ward Properties Partner Bryon Ward.
"I think the first tenants will start serving toward the end of this month," Ward told the Business Journal. "What we've been trying to do is get as many of the stores opened concurrently as possible. But even though it is a cooperative environment with everybody enjoying the same common areas, they're all individual stores and they're all curated differently."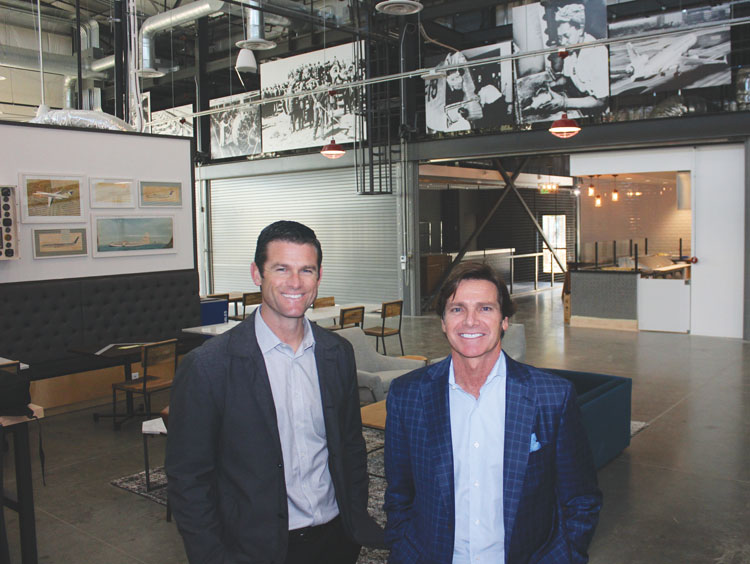 In total, the 16,000-square-foot space is built out to accommodate 13 food vendors and two boutique retailers. Confirmed tenants include Amorcito, a new concept by Chef Thomas Ortega of Playa Amor in Long Beach; Vietnamese joint Bite Mi; San Diego-based beer shop Bottlecraft; Turkish and Mediterranean restaurant DönerG; Jay Bird's Nashville Hot Chicken; Marinate K-BBQ; Plaid Sheep Grilled Cheese Bar; New York-based gelato shop Popbar; Portola Coffee Roasters; hand-rolled Brazilian sushi restaurant Temakira; and gastropub The Kroft. The last two food and booth retail spaces have not been leased.
A decision has not yet been reached by as to when a grand opening celebration will take place, according to Ward. He said the company is weighing two options: have a grand opening specifically for The Hangar and its tenants, or wait for several other eateries at Long Beach Exchange, such as Panini Grill and Georgia's Restaurant, to open and join the festivities. If the company opts to wait, Ward said an event would likely occur in late March or early April.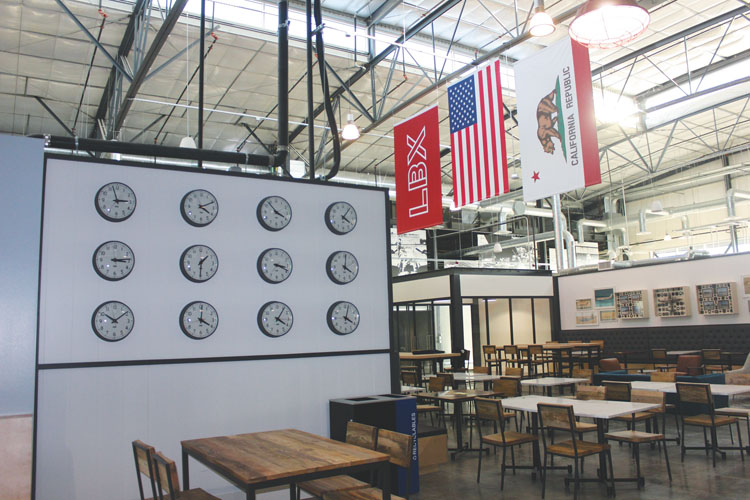 The interior of The Hangar, as its name suggests, is aviation-themed in decor and imagery. Above the restaurants, spanning the length of The Hangar on either side, are massive historic images from the bygone days of airplane manufacturing by McDonnell Douglas and Boeing at the site. Each restaurant has its own layout, design and style, including the use of ceramic tile, steel or brick to exude their distinct atmospheres.
The Hangar's walls have been adorned with trinkets, such as old baggage tags, airline tickets and airplane gauges. One wall features 12 clocks with times set to various cities named Long Beach around the world. Gendered figures with parachutes denote restroom locations, while the roof of Portola Coffee resembles a plane's wing.
"This site, and Long Beach in general, is steeped in aviation history," Ward said. "What we wanted to do with LBX and specifically in The Hanger is try to pay homage to that history.
The casual communal area has seating for more than 50 people, which can be rearranged or moved for special events. Additional seating is available outside to the north of The Hangar, as well as on patio areas for each restaurant.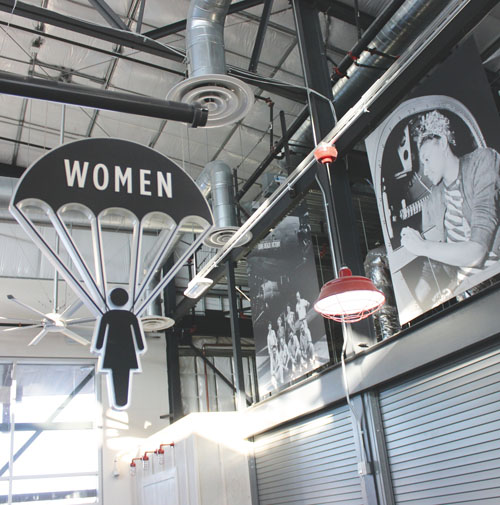 The aviation theme spills into the outdoor areas surrounding The Hangar, including a walkway that resembles a runway, airplane statues and art on the exterior walls. An herb garden has also been cultivated for The Hangar restaurateurs to utilize.
"When we first started this process with the City of Long Beach, their primary goal was for a development that had a major food focus – not chain restaurants and fast food, but a well-curated, chef-driven representation," Ward said. "[The Hangar] provides a phenomenal opportunity to get a great diversity of food and culinary experience into one project in a very consolidated manner."