Page Henley has owned McCarty's Jewelry in Belmont Shore for 41 years, during which he has helped countless customers find wedding bands and more glimmering gifts. In 2020, when the shop was 88 years old, he decided it was time to retire.
Henley's exit would have marked the end of McCarty's as Long Beach knew it. But when the couple who was set to buy the shop pulled out suddenly, Henley felt a sense of relief.
"Part of me emotionally feels like I wasn't quite ready to give it all up," Henley told the Business Journal.
So, he decided it wasn't time after all to leave behind the legacy business or its iconic sign, which has twinkled in Belmont Shore, at one location or another, since the 1930s.
"It's hard to, kind of, retire—there's a sense of purpose in life and relevance," he said. "I'm so connected with the community in a lot of ways."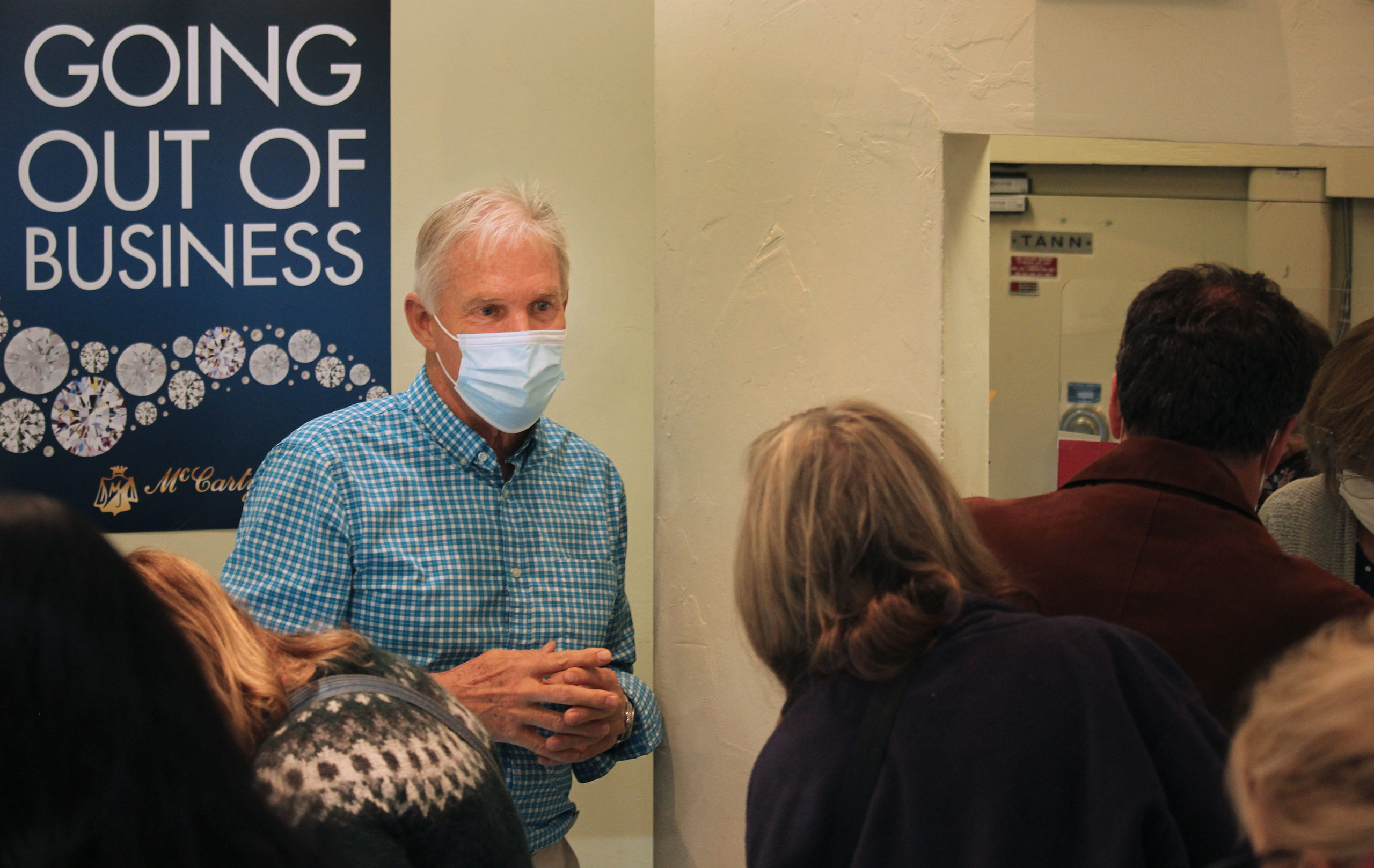 In 2020, Henley said he had every intention of retiring. Through November of that year, customers lined up out the door to take advantage of a going-out-of-business sale. Henley's retirement was tied to the shop's inventory.
"It's a difficult thing to do, but it's time to not work six days a week," he told the Business Journal then.
When he decided to peel the "going out of business" signs off the wall and resume his normal operation of the business, Henley said he was accused of running a fake going-out-of-business sale.
"That wasn't the case," he said. "When you've been doing it for 40 years, you realize there's a lot of relationships that are there and sometimes they're casual, but over a long period of time, you feel like you're connected with people," Henley said.
Henley has kept a thoughtful record of the Second Street's evolution going back years before he bought McCarty's in 1982. As a Cal State Long Beach student in the 1970s, he remembers Belmont Shore's disco dancing craze and apartments that cost $85 a month. After buying the shop, he recalls a time before "exorbitant" rents, when Second Street offered a row of privately owned mom-and-pop shops. The center median also held lush and towering trees back then.
In recent years, he says he's been able to assist the grandchildren of customers who once strolled into the shop decades earlier, when he was in his 30s. Throughout the years, meeting new people, fostering longtime friendships and learning how to connect with just about anyone who walks through the door.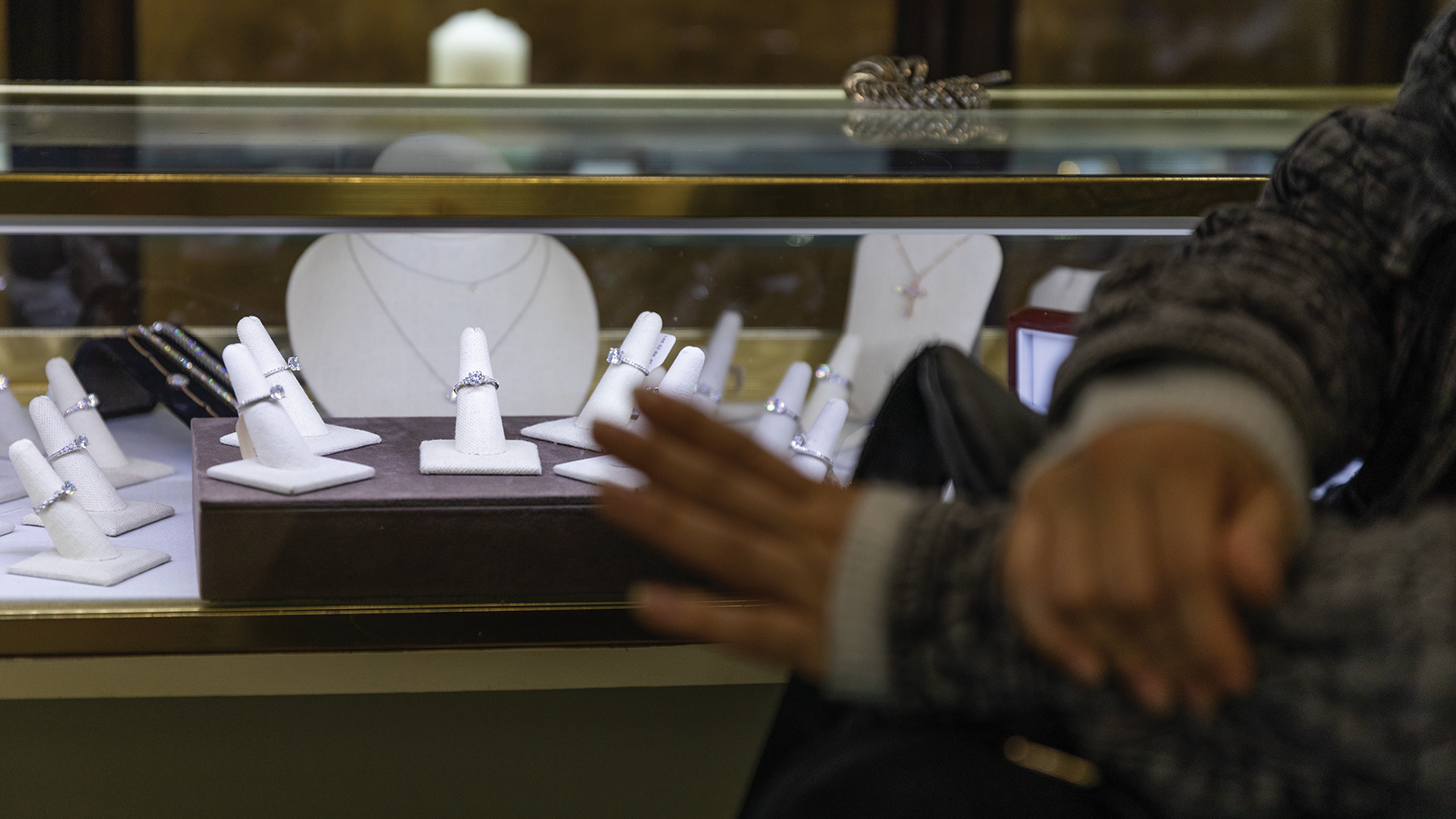 "It's nice to grow into yourself as anybody would in the business and feel comfortable with people of all ages," he said.
But Henley, now in his 70s, says connecting with the community goes beyond helping someone select their wedding band. He takes pride in ensuring that McCarty's donates to some 30 to 40 charities a year.
"[There's] not one school that comes in that I won't give at least a gift certificate to or something for fundraising," Henley told the Business Journal in a previous interview.
When the Business Journal spoke to Henley on Tuesday, March 14, he was preparing to leave the shop early to get ready for a 10-day cruise. It's a step toward taking more time off. This time around, he will plan his retirement by cutting his hours gradually.
Eventually, Henley says he will retire and is actively looking for a partner or two so that he can step away.
"Life is out there, not between the four walls here," he said.