In almost every sense, a deli—or any type of butcher shop—is hardly the place for those who abstain from animal products. Come next month, though, Long Beach vegans will finally get that counter experience, where they can peruse a whole gamut of meatless meat and cheeseless cheese.
Italian sausage, maple bacon, carne asada—even pepperoni and beyond—will all be made daily from scratch and offered at The Plant Butchers, a vegan deli that will open Downtown beside Los Angeles-based Sugar Taco at 500 W. Broadway in early May, Nia Gatica Campos, co-founder of both vegan ventures, told the Business Journal.
Sugar Taco helped feed the powerful vegan Mexican taco craze across Los Angeles when it opened on Melrose in 2019. In 2020, the team opened another location in Sherman Oaks. This spring, Long Beach will become home to the third location, along with the very first location of the brand's newest project, The Plant Butchers.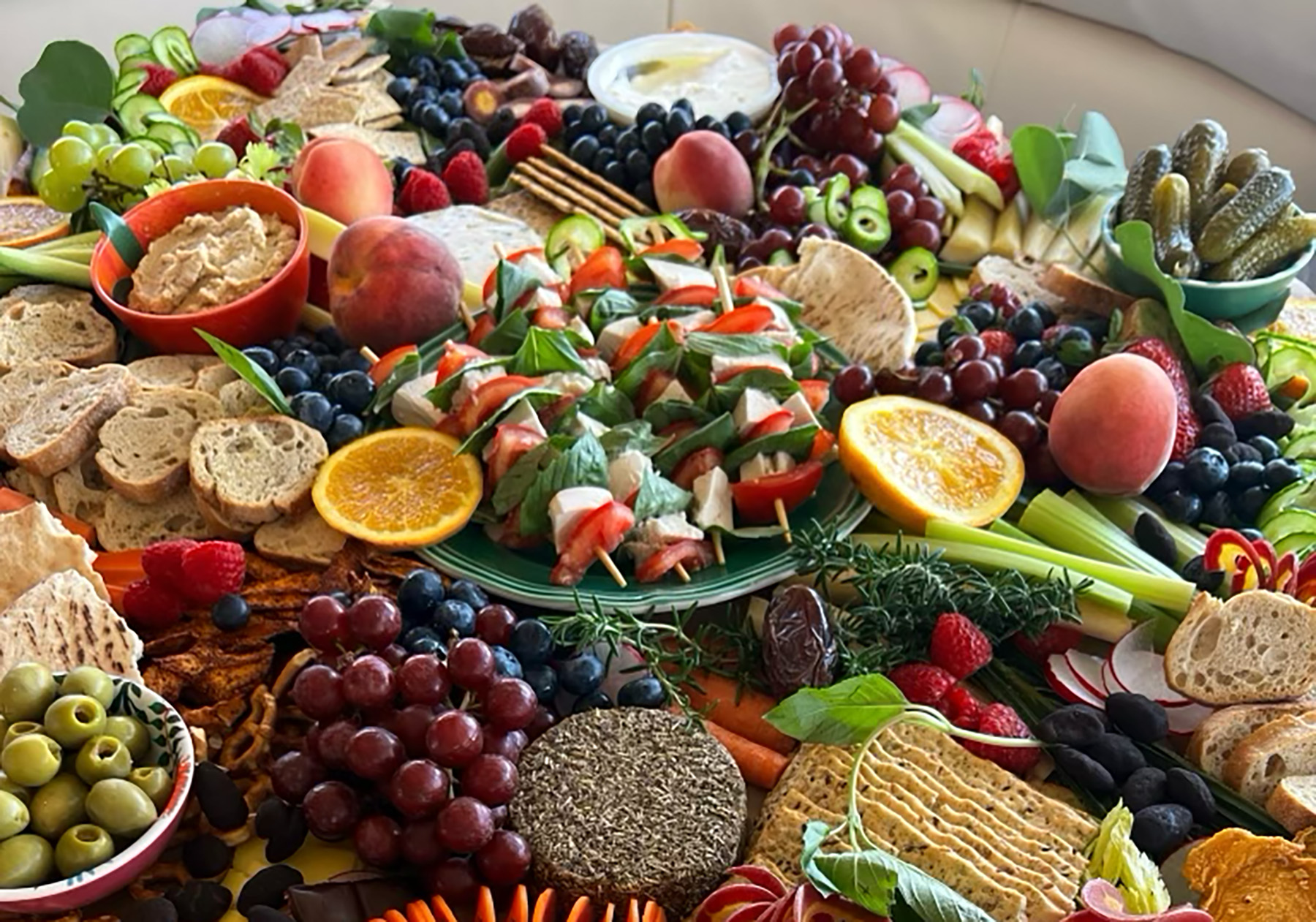 Its arrival comes on the heels of Cena Vegan's debut in Long Beach last month, which opened a few years before Sugar Taco as a small taco stand offering Mexican street food in Highland Park.
"I'm half-Mexican, and I am really big on showing people that you can still have all of your favorite cultural foods without the cruelty and without the same environmental impact," Gatica Campos said.
Gatica Campos first transitioned to a vegan diet in high school, but she has been a vegetarian since she was 10.
"I've felt a deep connection with animals my entire life," she said, adding that she has rescued hundreds of animals throughout the years.
Currently, she's fostering dogs, cats, rabbits, a snake and a squirrel that her 2-year-old son named Mono Mono.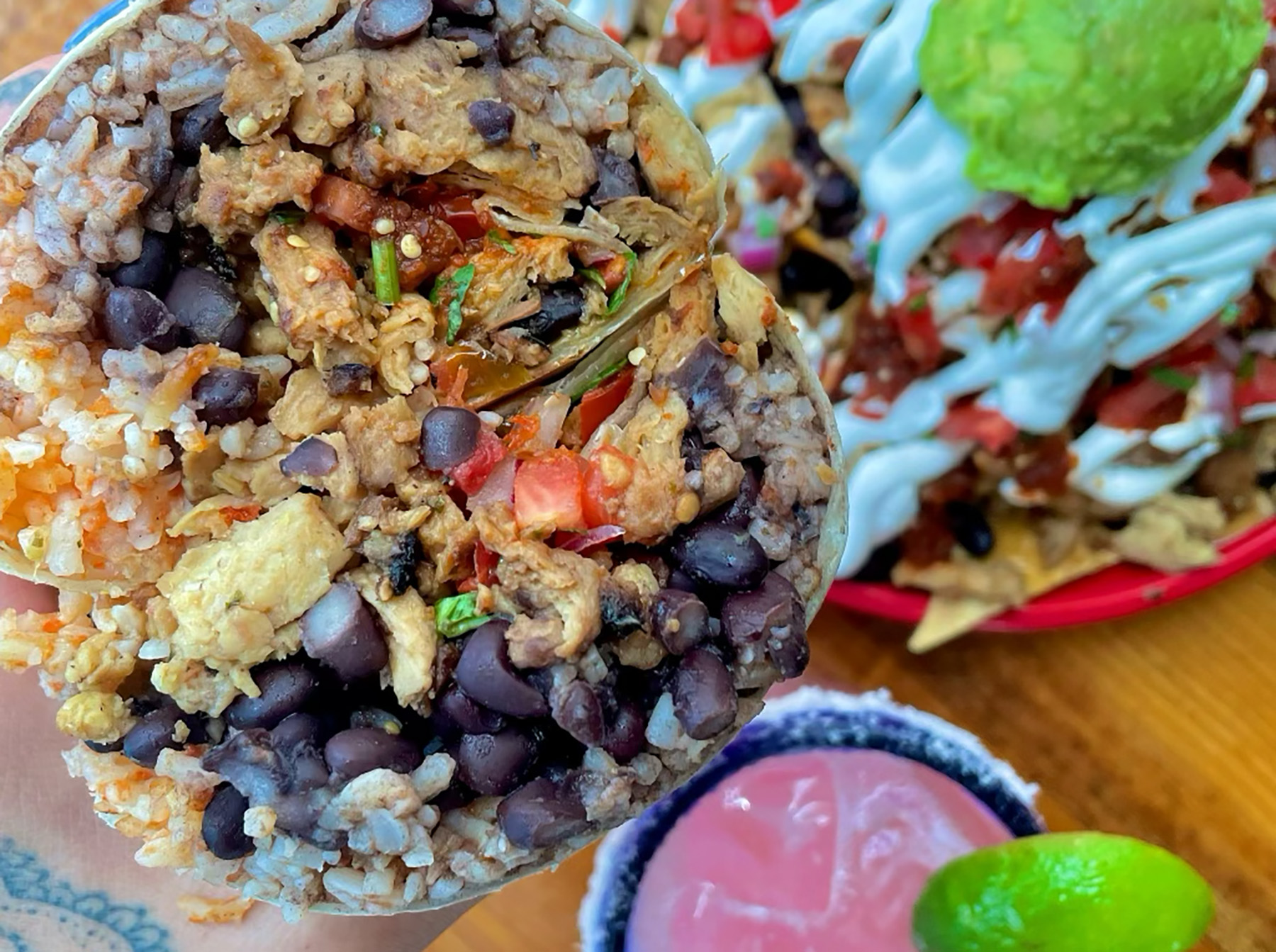 Six years ago, Gatica Campos, who was pregnant and single at the time, remembers hanging out with her friend Jayde Nicole in her apartment one evening when they started swapping gripes about their professional lives. The conversation took a rapid turn, and they were suddenly drawing up the basic framework of what Sugar Taco would become.
"I was a longtime vegan, and she no longer wanted to be participating in a business that was directly harming animals," she said. "We were like, 'Let's do it,' and we both quit everything else we were working on and just started coming up with this concept."
The concept was first sketched as a way to bring traditional, albeit plant-based, Mexican recipes to Angelenos. Beyond that, they envisioned an environmentally conscious company backed by women owners.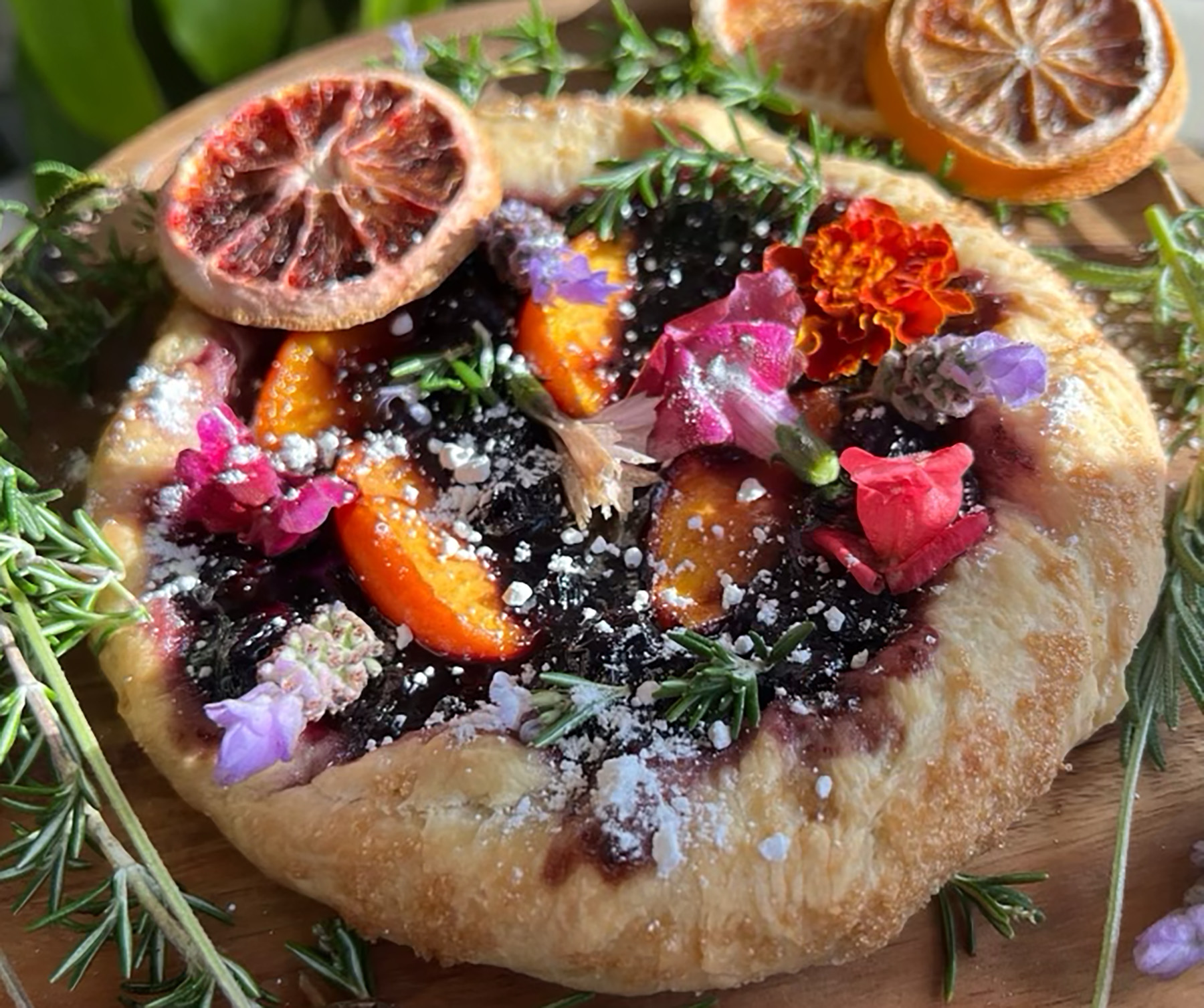 Soon, Gatica Campos and Nicole would rope in a third co-founder, Tina Louise. To help fund their new venture, they were successfully able to round up a star-studded cast of female investors. Alicia Silverstone, Daniela Monet, Lindsey Pelas and several others soon agreed to hop onto the project.
Since 2019, Sugar Taco's team has grown considerably and now includes Gatica Campos' newlywed husband, Alan Campos. They developed a relationship after she hired Campos as executive chef for Sugar Taco. Now, Campos is working to curate a brand-new menu for the deli.
"If you want to grab some slices of deli meat for sandwiches, we'll have turkey, ham…" she said. "For the summer, we're going to have BBQ kits where you can get steaks and chicken wings and sausages, hot dogs … There's so many good options right now, we're trying to narrow it down."
Traditionally, seitan, which is typically made from hydrated gluten, has been a key component to mastering meat mimicry. At Sugar Taco, the seitan is made from chickpea flour and wheat. But Gatica says all too often such recipes are heavily processed and involve harmful additives, especially in meatless proteins sold at grocery stores (think tofurky).
In developing the menu for The Plant Butchers, Campos is experimenting with all manner of fresh ingredients including koji, a culinary friendly-fungus. One of the items that will certainly be offered is Gatica Campos' recipe for tuna salad, which consists of a heart of palm base.
Ultimately, Gatica Campos says the team is aiming to offer fresh meat alternatives that are made from whole foods, rather than a smattering of whatever it takes to produce the right flavor. Although, a fried chicken recipe—with or without meat—will always be a delectable, albeit less healthy, treat.
"Our mission is not to convert everyone to be vegan," she said. "It's just simply to show people that you can still eat delicious food that happens to be plant-based."