In an effort to implement recommendations made by the 'Everyone In' taskforce for economic inclusion, spearheaded by 9th District Councilmember Rex Richardson, the Long Beach City Council has approved funds in the amount of $125,000 for the establishment of a Community Development Corporation (CDC). The Wells Fargo Foundation has provided an additional grant of $115,000 which will be used to sustain the CDC through its first year.
"What we're hoping to achieve is to bring access and opportunities to communities that have traditionally been underserved or are – just from a statistical standpoint – not as thriving as other parts [of the city]," Linda Nguyen, Wells Fargo's vice president of community relations for the Greater Los Angeles and Orange County West Region, told the Business Journal.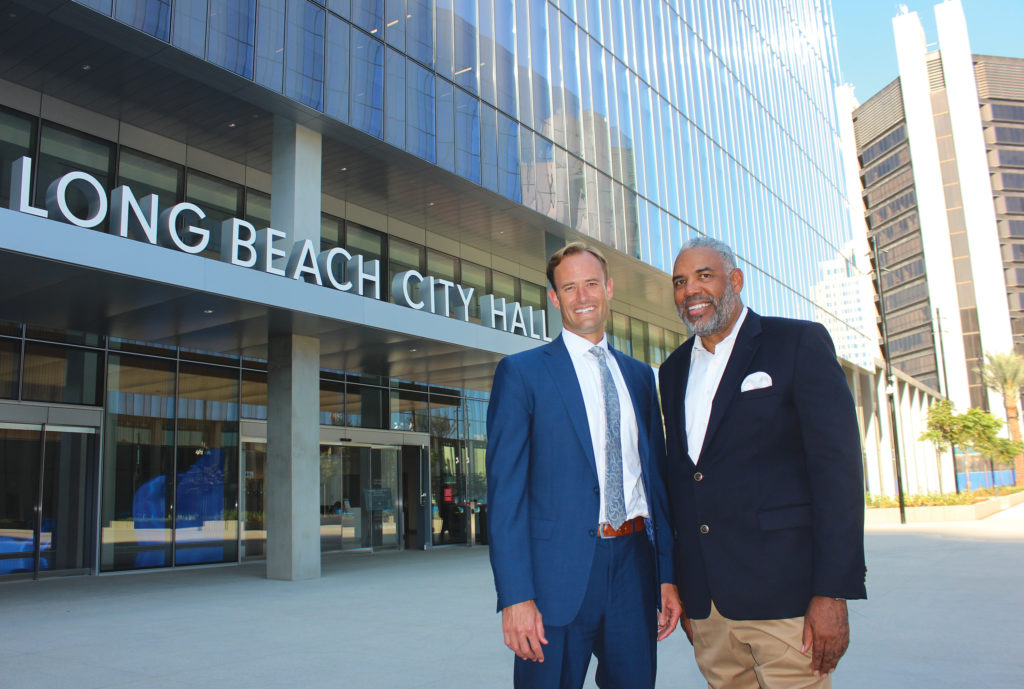 Wells Fargo does not require cities to match its contribution to local projects, Nguyen said, but she also noted that the foundation felt re-assured by the city's participation. "To me this is something very unique and very remarkable that a city would want to come in, that they want to provide funding and support," Nguyen said. "I think it demonstrates that we're getting buy-in from various stakeholders and that this is truly a public-private partnership."
For the city, the partnership is a first step in funding what was envisioned by the economic inclusion taskforce as a permanent investment in the development of neighborhoods whose economic success has trailed behind that of the city overall. "By matching the Wells Fargo grant and working with the Long Beach Community Action Partnership, the city really gets to partner in a solution, rather than be solely responsible for the implementation of the recommendation," Economic Development Director John Keisler told the Business Journal. The Long Beach Community Action Partnership (LBCAP), a local nonprofit dedicated to creating pathways to self-sustainability for low-income residents, has been selected to oversee the CDC.
Keisler noted that this most recent collaboration is one of many public-private partnerships the city has entered into in recent years to realize ambitious projects, such as the new Long Beach Civic Center. "It's very creative. It offers a lot of opportunities for learning, on both sides," Keisler said. "Traditionally, we've put a lot of pressure on government to deliver these kinds of solutions."
Instead, the CDC's staffing structure and programming will be defined through a series of meetings with stakeholders such as local educational institutions, small business owners and nonprofit organizations, according to Richardson. This process is scheduled to start this month and last through the remainder of the year.
"The community development corporation should look and feel like Long Beach," the councilmember noted. "It should look and feel very different than what traditional economic development has looked and felt like, it should be more approachable." The city, Keisler emphasized, won't be involved in the selection of the CDC's board or staff.
Darick Simpson, executive director of LBCAP, said his organization is interested in providing programming in partnership with the CDC once it has been established. Currently, LBCAP functions as a fiscal sponsor, managing the funds provided by Wells Fargo to establish the CDC.
"I see our role, initially, as being successful as the fiscal sponsor that we were brought in to be," Simpson noted. "Once that role expires and the funds are distributed . . . I want it to be clear that we have greater capabilities than just being the fiscal managers."
In its main capacity, LBCAP provides youth and workforce development programming. "Understanding that that's part of the goal of the CDC, we certainly want to be a strong partner at the table when the CDC is created and be a provider of those services," Simpson said. "That's what I think we need more of in Long Beach: more of a collaboration in leveraging resources."
Leveraging existing resources and creating more access for all Long Beach residents and businesses is at the core of the city's plan for economic inclusion, and will be the primary objective of the newly-minted CDC. "Over the past year and a half, it's become clear that we can do a better job connecting local people, local neighborhoods, local corridors to economic opportunity," Richardson said. "The CDC is a connection, a network of resources, strategically deploying resources and connecting them to [pursue] economic priorities for communities."