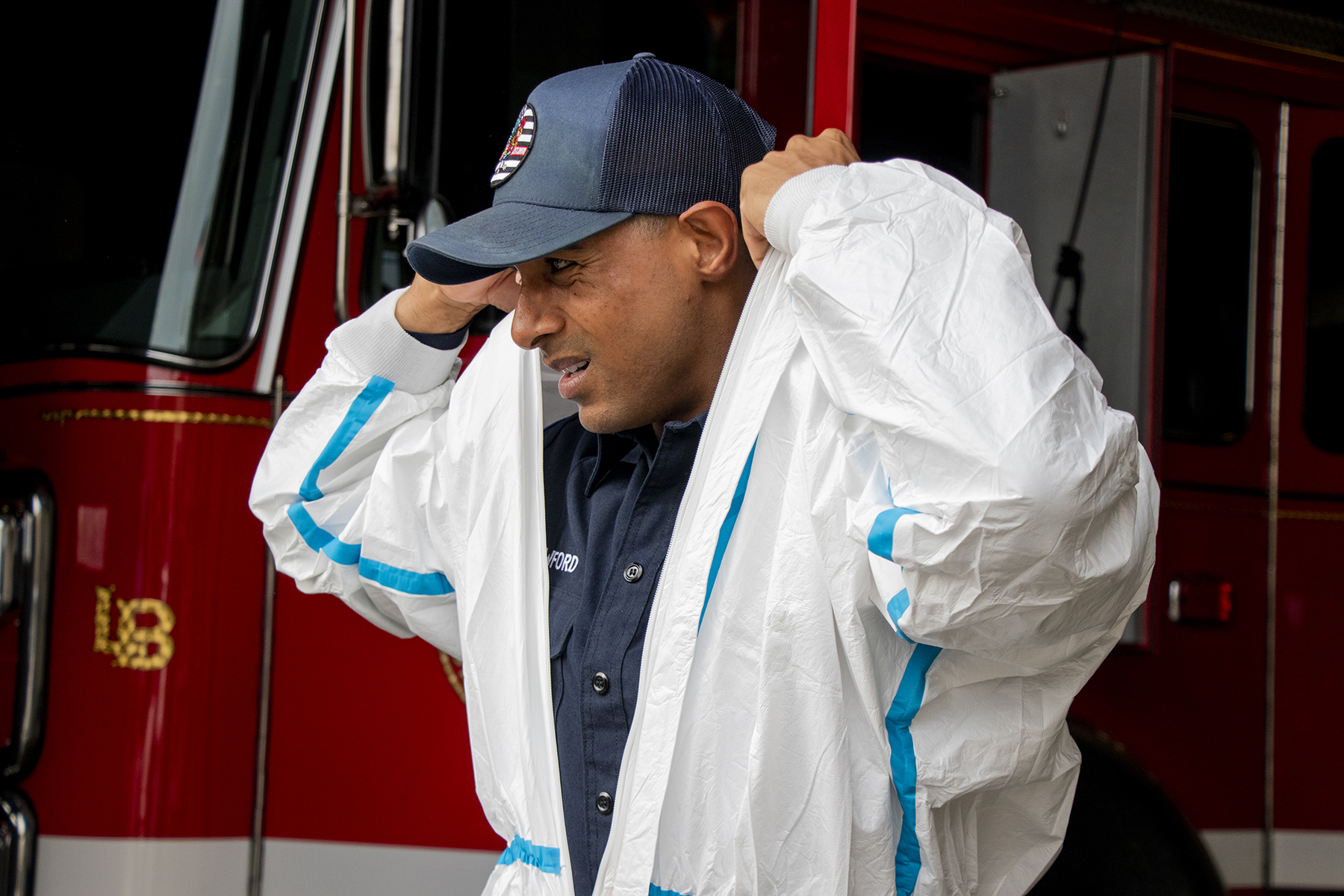 Clad in plastic bags and double-masked. Overworked and exhausted.
Throughout the coronavirus pandemic, frontline health care workers have been the face of the global health crisis.
As the pandemic has waned and infection rates in the U.S. have remained below those of last year's surges, hospital nurses, paramedics and caretakers of the elderly have seen some respite. Still, mixed in with relief and hope are fear and frustration about those who refuse to be vaccinated or follow safety protocols, and the ongoing risk of infection.
Claire Balingcongan, a licensed vocational nurse who has worked at the Bixby Knolls Towers senior living facility for 19 years, said she's still hesitant to go to public places like restaurants and movie theaters with her children, who aren't fully vaccinated yet.
"I'm still scared to even bring them to parks," she said.
Both Balingcongan and her husband work as nurses in congregate settings. Scared to bring the virus home, they would take their two sons from the family home in Carson to her sister's house in Lomita for days at a time whenever one of them had been exposed to a positive patient. During the winter surge, there were no hugs or kisses in the Balingcongan household; meals were taken in separate places to limit the risk of infection.
Balingcongan said the situation affected her children deeply, leaving them calling her constantly whenever they were apart, just so she could assure them that everything would be OK. "They were scared," she said.
Even now, the family remains vigilant, and her youngest son is eager to get his vaccination, Balingcongan said. "My younger one is always asking: When can I get the vaccine so I can go to the movies?"
To understand the persistent fear Balingcongan, her husband and other workers in the healthcare field have dealt with, it's helpful to know the scope of the problem. At Bixby Knolls Towers, there were cases of COVID among both staff and residents.
Angelica Trejo was one of them.
The 43-year-old nurse caught the virus during the winter surge in early December. She stayed home for two weeks, then returned to work, still dealing with shortness of breath and memory problems. "When I came back, I wasn't the same," Trejo said.
Neither were her patients.
Trejo remembers one patient in particular, who had been lively and friendly before she left. Now sick with COVID, the woman was on an oxygen tank, unable to eat and extremely weak. "It was not the same person that I left," Trejo said. The patient died shortly after.
"It was really heart-wrenching to see them, because I couldn't help them," Trejo said. After suffering from the illness herself, she knew how painful it was even for someone her age, healthy, and imagined how hard it must have been for her elderly patients. It wore on her and her colleagues, she said. "We were healing ourselves while we were here supporting our patients."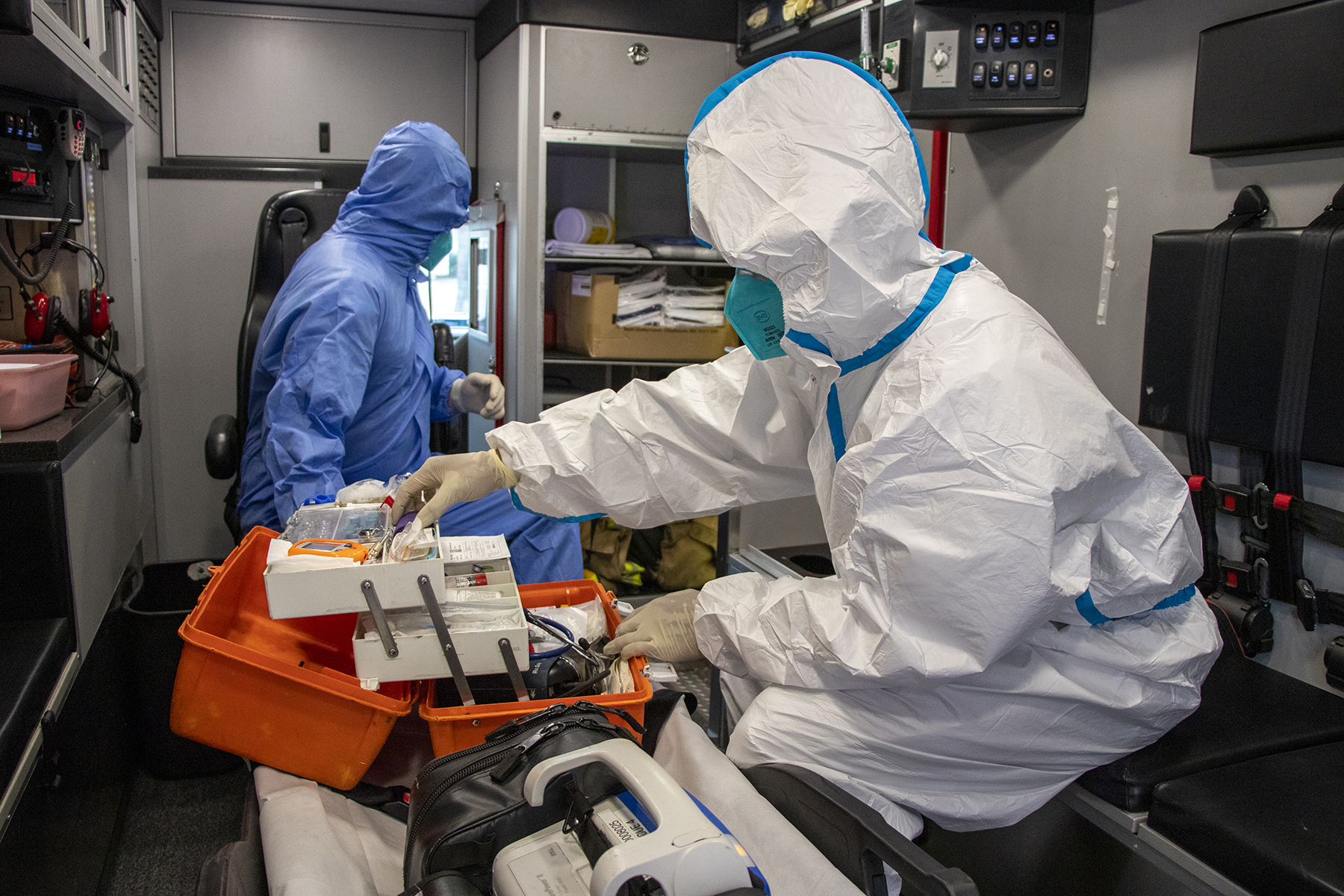 Adding to the emotional and physical toll were the new responsibilities and long hours many health care workers faced as their colleagues fell sick and patient needs increased.
Cheryl Seckington, a registered nurse at Long Beach Memorial Medical Center's orthopedic joint replacement center, said staffers in her unit became all-around caretakers for their patients, taking on every single task from drawing blood to cleaning up rooms, in an effort to limit exposure.
What's more, instead of caring for patients after elective surgeries, they were now dealing with the victims of a highly infectious disease. During the winter surge, there were 98 such patients in her unit.
"It was incredibly stressful," said Seckington, who has worked at the hospital for nearly two decades. "When we were at the height of the pandemic we really just conditioned ourselves and showed up, because we had to."
Despite ongoing breakthrough infections and the spread of the virus among the unvaccinated,  her floor has returned to normal as elective surgeries have resumed, Seckington said. "It's been great, we're getting back to what we do best."
Across the board, the pressure has come off.
"We've seen a pretty dramatic dip," Richard Crawford, a firefighter paramedic with the Long Beach Fire Department, said of the number of COVID-related calls he and his colleagues respond to at the moment.
But the pandemic has served to expose the fragility of the health care system, he noted. The department's nine ambulances were stretched thin, and so were the emergency rooms they were taking patients to, often leaving paramedics "holding the wall" for hours as they waited for beds—and missing other calls in the process.
"Our job as it is can be really stressful," Crawford said. "The pandemic really threw a wrench in an already stressed system."
After working through several surges of infections, critical nurse lead Brandon Gatling said hospitals have a handle on the situation and can process COVID patients more effectively. The fact that the current wave caused by the delta variant hasn't produced the same number of severely ill patients as previous surges has helped as well.
"Now it's just another reason people come to the hospital," Gatling, who works in the wound care and negative pressure unit at MemorialCare Medical Center, said.
But the relief he feels has been tainted by frustration. After powering through wave after wave of infections, Gatling said he can't help but feel betrayed by those who refuse to get vaccinated or follow precautionary measures.
"It's been this marathon," he said. Now, he added, it's the community's turn to help.