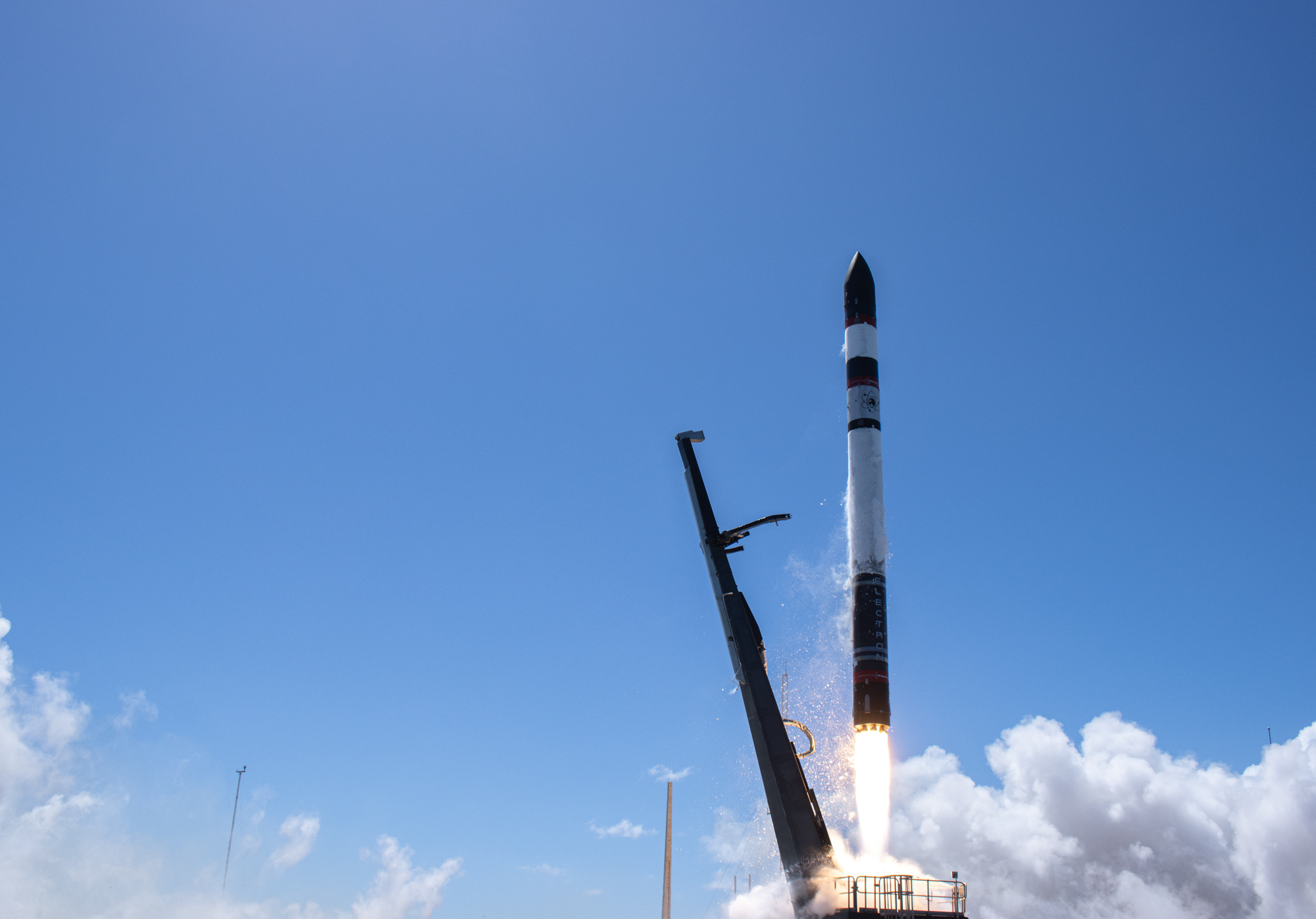 Two more Earth-imaging satellites are orbiting the planet after a successful flight aboard Rocket Lab's Electron rocket Wednesday evening Pacific Standard Time—Thursday afternoon New Zealand Standard Time—the company announced.
"[The] launch was a masterclass from an incredible team of engineers on how to successfully deliver customers' satellites to space while at the same time demonstrating cutting-edge operations and innovation that pushes the space industry forward on small rocket reusability," Rocket Lab founder and CEO Peter Beck said in the announcement Wednesday.
Dubbed "Love At First Insight," the mission delivered two satellites into a circular orbit 430 kilometers (more than 267 miles) above Earth's surface for BlackSky, a real-time geospatial monitoring company.
The mission was Rocket Lab's 22nd lift off and marks the 106th and 107th satellites the company has delivered to space.
Rocket Lab has now launched five BlackSky satellites into orbit since June 2019, with two more missions carrying a total of four satellites slated for the coming months. The "A Data With Destiny" is expected to deliver two BlackSky satellites to space in December.
BlackSky has dedicated more satellites to Rocket Lab than it has any other launch provider, according to Wednesday's announcement.
"Love At First Insight," which took off from the company's Launch Complex 1 on New Zealand's Mahia Peninsula, was Rocket Lab's fourth successful mission of 2021. The firm's May 15 launch failed due to an anomaly with the igniter system of the Electron rocket's second stage.
Wednesday's mission also included a controlled splashdown and recovery of Electron's first stage, including a successful test for future midair helicopter recovery, the company stated. A helicopter was stationed in the recovery zone—about 200 nautical miles offshore—to track and observe the descending stage.
The helicopter crew successfully tracked the returning stage and completed communications tests, the company said.
"This is our third successful proof of concept recovery mission, and further cements Electron as the leading launch vehicle for the small satellite market," Beck said. "We are all excited to move onto the next phase of reusability next year; catching Electron in the air with a helicopter."