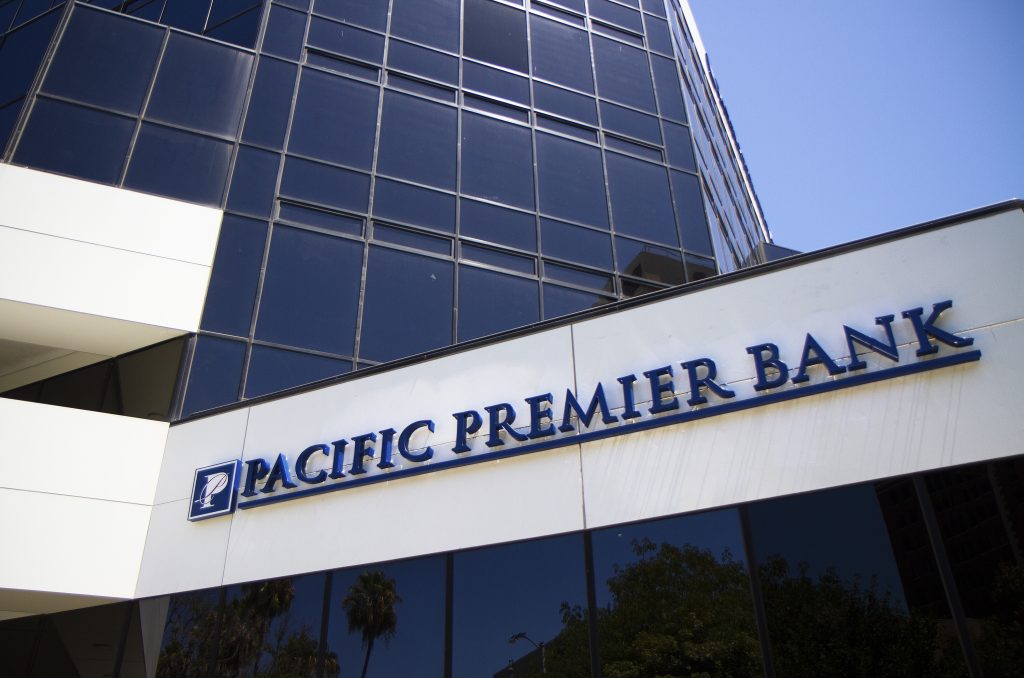 Pacific Premier Bankcorp Inc., the holding company of Premier Pacific Bank, acquired Opus Bank earlier this year, a process that was completed last month, with locations changing their signage to reflect the new ownership in recent weeks. 
"We are excited to complete this transaction, the largest in the company's history, in just under four months after announcement," the bank's chairman, president and CEO, Steven Gardner, said in a statement.
"I am particularly proud of this accomplishment given the challenges presented by the COVID-19 pandemic," Gardner added. The acquisition, he noted, has increased the bank's capital and liquidity, enhancing its ability to be "a source of strength to our clients and communities impacted by the COVID-19 pandemic."
With the addition of Opus, Pacific Premier has grown its assets to approximately $20 billion. The bank now has an approximate $14.6 billion in outstanding loans and $15.8 billion in deposits.
The acquisition will also allow Pacific Premier to grow its network of banking offices to 46 additional locations in California, Oregon, Washington and Arizona.
"We have already made significant progress in integrating the two organizations and we will complete the Opus system conversion early in the fourth quarter of 2020," Gardner said.