Trump Plans To Impose Tariffs On Steel, Aluminum Imports
In a meeting with steel and aluminum company executives today, President Trump said he plans to impose a 25% tariff on steel imports and a 10% tariff on aluminum imports for "an unlimited period" to help American businesses expand. Following this news, the Dow Jones Industrial Average dropped 420 points. Click here to read the meeting transcript.
Small Business Confidence Increases
Small business confidence has increased by about 3% since the end of 2017, according to the Metlife and U.S. Chamber of Commerce Small Business Index. 66.3% of small business owners reported a positive outlook for their own operations and for the overall business climate in the nation. The report attributed the increase in part to tax reform, which 54% of small business respondents believed would help the national economy.
City Offering Economic Incentives For Owners Of Historic Properties
The City of Long Beach is accepting applications for the 2018 Mills Act Property Tax Abatement Program. The Mills Act is a state law that allows local governments to offer economic incentives to historic property owners to rehabilitate their properties. The city is hosting a free application workshop on March 3, 10 a.m., Silverado Park Social Hall, 1545 W. 31st St. Click here for more information.
Assemblymember Hosting Discussion On Issues Affecting Cambodian-Americans
Assemblymember Patrick O'Donnell is hosting a public event to "discuss critical issues affecting the local Cambodian-American community" on Saturday, March 3, 1 p.m., Mark Twain Library Community Room, 1401 E. Anaheim St. Interpretation services will be available during the one-hour event. To RSVP, call 562/429-0470 or click here.
Navy Yacht Club Collects 100-Plus Coats For Veterans
The Navy Yacht Club of Long Beach collected 107 coats and jackets during a two-week clothing drive for Long Beach's VA Hospital Partnerships in Effective Recovery Center, a mental health recovery center for veterans. "Navy Yacht Club aims to support veterans in our community," Rebecca Martinez, commodore of the club, said. "We're pleased to be able to contribute a source of warmth to homeless veterans for California's coolest months."
The Boeing Company Names New President Of Government Operations
The Boeing Company announced today that it has appointed Tim Keating as executive vice president of government operations. Keating has served as senior vice president of the department since joining the company in 2008. Under his leadership, the organization launched Boeing Global Engagement, a redesign of its philanthropic arm. As senior vice president, Keating led Boeing's public policy efforts involving federal, state and local governments. He will continue in these initiatives as well as serving on the Boeing Executive Council.
Local Mentor Program Announces New Executive Director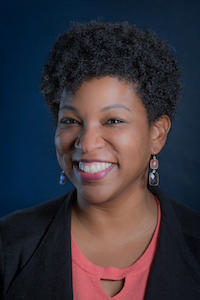 Maryam Diaab has been named executive director of Power 4 Youth, a local academic mentoring program for struggling students, effective today. Diaab succeeded Val Parker, who helped found the organization in 1999 and has served as executive director since 2008. Diaab is a Long Beach native and former Power 4 Youth mentor.