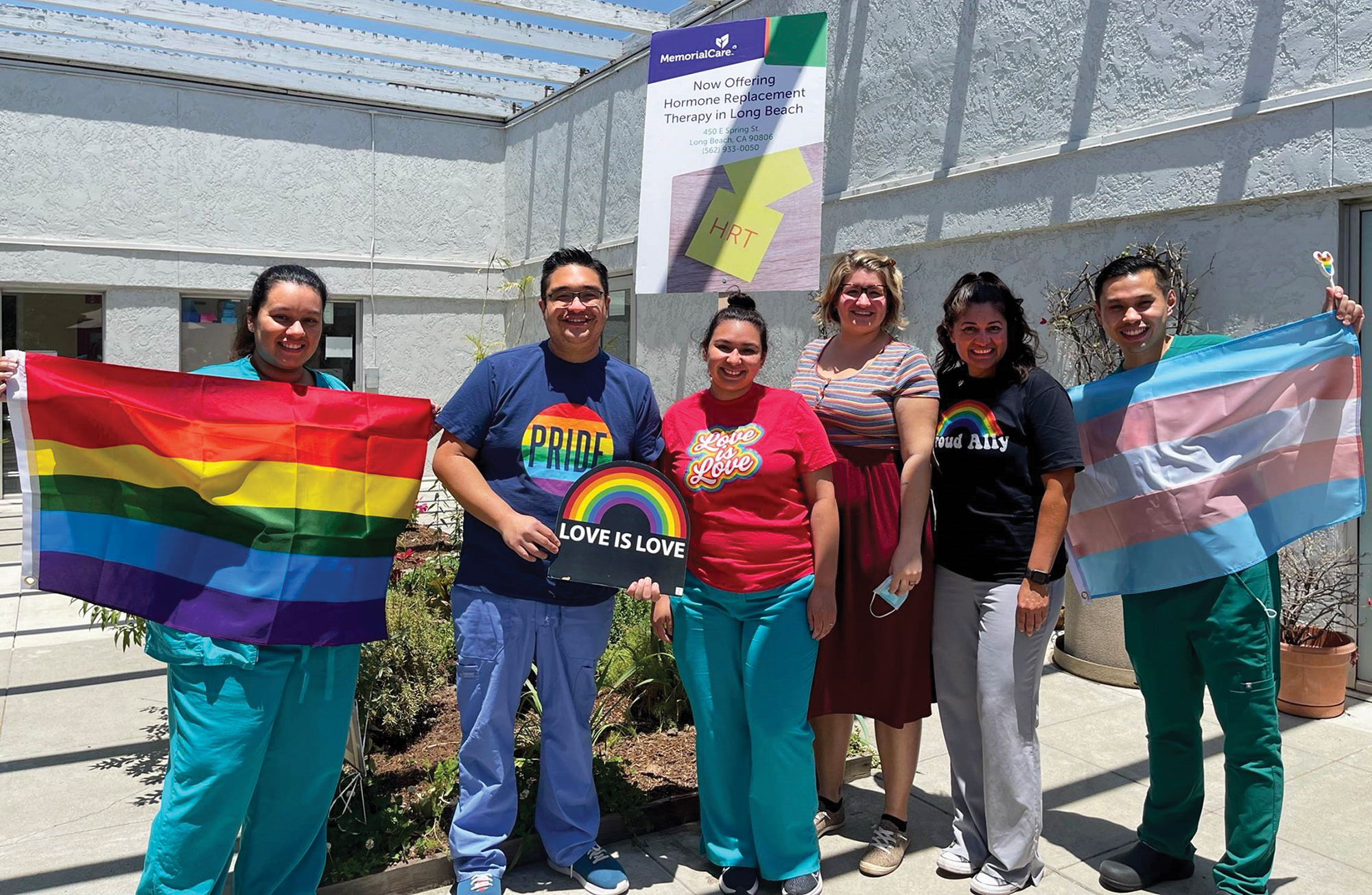 The Transgender and Non-Binary Clinic at Long Beach Memorial is celebrating its one-year anniversary by expanding its services through a partnership with the LGBTQ Center Long Beach.
"Visiting the doctor's office should be a safe experience in a caring environment," the hospital said in a statement. "However, for many transgender and non-binary patients, that is not the case."
Many within the community feel there are limited or unavailable resources that impact the quality of care they receive, the hospital said. Barriers to care include a lack of medical professionals who understand trans and non-binary health care, a lack of insurance coverage for patients with needs specific to the trans and non-binary communities, and an unfriendly office environment due to social stigma and lack of education, Memorial said.
"Our team is aware of these injustices," Dr. Odrin Castillo, director of engagement, community outreach and diversity for Memorial's Family Medicine Residency Program said in a statement. "We take a multi-disciplinary approach where we make sure the patient is getting the complete package of care. Patients can be assured knowing that here, they have a safe medical home."
Originally opened in July 2020, the clinic offers a wide range of services for the LGBTQ+ community, including gender-affirming hormone therapy, primary care, preventative care and medical screens at Memorial. From July through May, the clinic saw 58 patients with 119 visits.
Now, the medical care provider has established an LGBTQ Primary Care Free clinic that will begin seeing patients every Monday at the center beginning July 13.
The first visit to either clinic is a one-hour intake appointment, which includes assessment questions about the patient's gender journey, hormone treatments and goals, according to the hospital. Patients are seen regardless of insurance type or ability to pay and staff works with patients to connect them with health care coverage if needed.
More than half the patients who have utilized the clinic were uninsured or underinsured, according to spokeswoman Beatrrice Jimenez. Fifteen patients were seen free of charge and seven were ultimately enrolled into insurance with the help of clinic staff.
The wait time for appointments is about two weeks, Castillo said.
The on-site and auxiliary clinics are part of the hospital's LGBTQ curriculum that strives to train all its family medicine residents in LGBTQ competency. The clinics are funded through the hospital's Graduate Medical Education Department and the MemorialCare Medical Group.
"If there was something I could say directly to this community: We see, and we know, that some of you have been mistreated by the medical community," Castillo said. "Please put your trust in us. It's important to us that our patients receive the best care possible. We're always here for you."
The Transgender and Non-Binary Clinic is located at Long Beach Memorial, 2801 Atlantic Ave. Appointments can be made by calling 562-933-0050. The LGBTQ Center Long Beach is located at 2017 E. Fourth St.