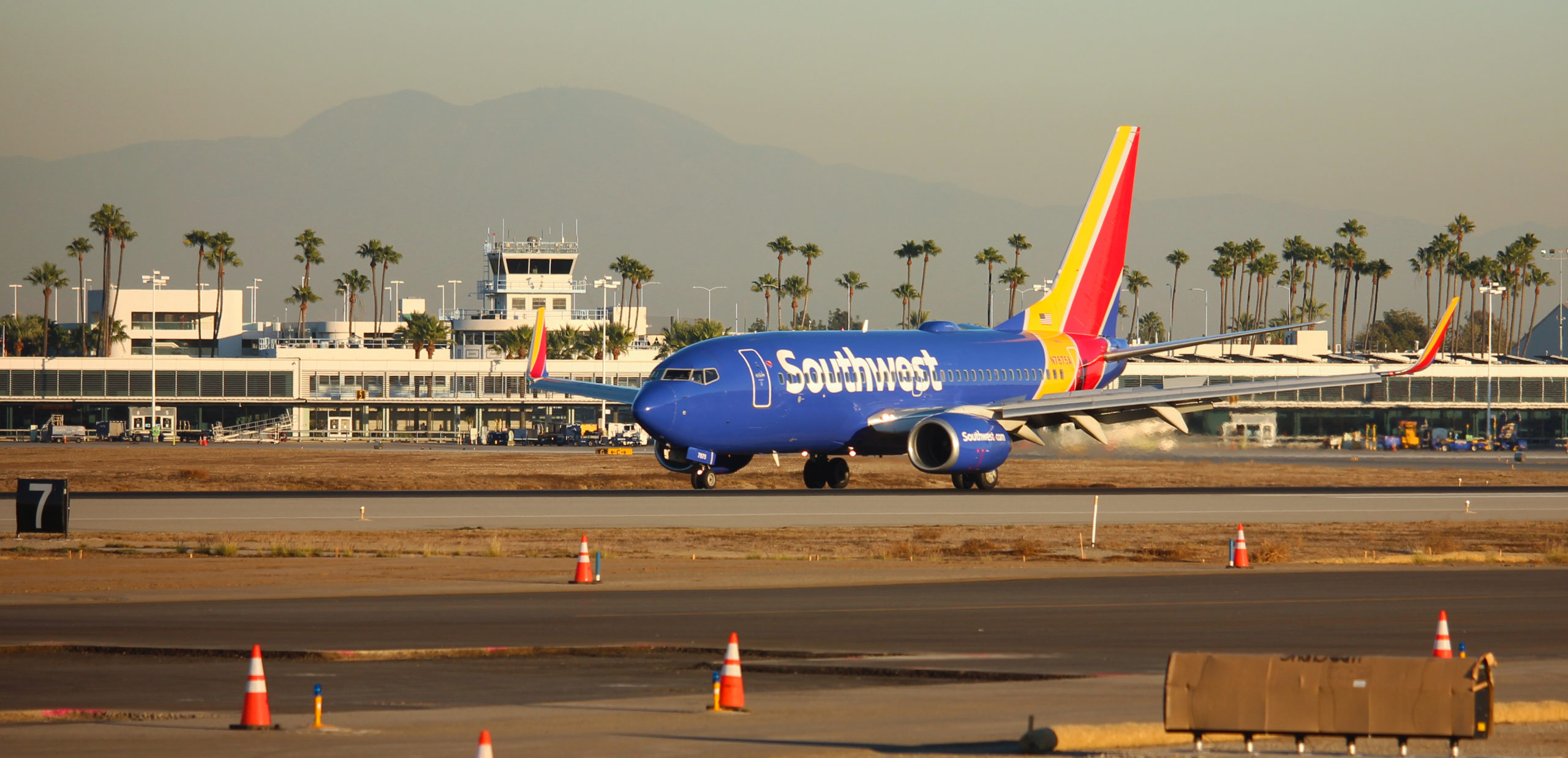 The rebound in passenger traffic through Long Beach Airport continues but slowed in June compared to previous months, according to airport data released Wednesday.
June saw 199,096 passengers travel through Long Beach, a 686.1% increase over the same month last year amid the pandemic but still down just over 35% compared to 2019. While increasing 2.2% from 2020, total passenger traffic from January through June remains 55.7% below 2019 levels.
"We continue to see a steady recovery in our passenger numbers, with more passengers in June than the previous month," airport Director Cynthia Guidry said in an email. "Assuming that vaccination rates continue to rise, we expect a strong summer from travelers who prefer Long Beach Airport's ease and convenience."
From March to April of this year, passenger traffic improved 14.7 percentage points, moving from 60.5% below 2019 levels to 45.8%. From April to May, traffic improved nine percentage points and from May to June, traffic improved 1.7 percentage points, which shows a slowing in the pace of recovery.
Over 6,000 more passengers flew out of or into Long Beach in June than in May. But from March to April and from April to May, passenger numbers increased by more than 46,500 and 31,800, respectively.
One factor for the slowing recovery is the number of daily commercial flights operating out of the airport, spokeswoman Kate Kuykendall said. Under the municipal airport's strict noise ordinance, Long Beach has 53 available daily flight slots, two of which are used by FedEx and UPS. Of the 51 commercial flights, an average of 34 are being flown each day, Kuykendall said.
"As airlines increase their flight offerings, we will see an accompanying increase," Kuykendall said in an email. "We are guessing that will happen in the fall."
Nationwide, June had 10 days in which more than two million passengers went through U.S. Transportation Security Administration checkpoints after more than six months of not reaching that threshold. In 2019, meanwhile, every day in June surpassed two million travelers, which is the norm with less than 60 days being less the entire year.
In Long Beach, total air cargo increased 1.5%—from 1,202 tons to 1,220 tons—in June compared to the same month last year. Air cargo volumes remain more than 31% below 2019 levels.