At the close of the second quarter, vacancy rates decreased while asking rents increased for office, retail and industrial real estate across Long Beach, according to local industry experts.
"Holistically, we're trending in a great direction. Downtown has got a great future ahead of it and so does suburban Long Beach," Jones Lang LaSalle (JLL) Managing Director Jason Fine said. "There's a lot of activity going on, a lot of investment being made and we're doing all the right things right now."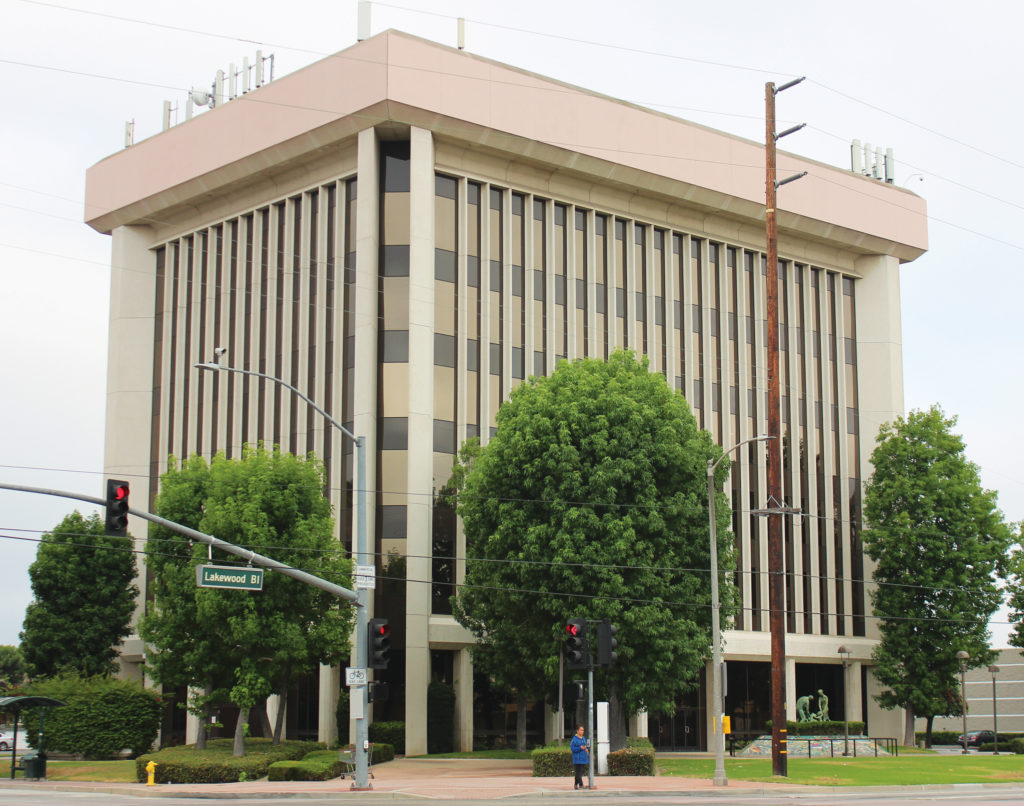 Office
The Long Beach office market is holding relatively steady, according to Robert Garey, senior director at Cushman & Wakefield. He noted positive absorption in the downtown market thanks, in large part, to a nearly 60,000-foot-lease by digital fitness company Zwift at Landmark Square.
"There's not been a lot of leasing velocity. It's actually kind of cooled, the entire office market from across the country," Garey said. "Certain submarkets are hot, but generally speaking, the office market has been kind of in a moderate state."
Asking rental rates for Long Beach office space continue to rise, as vacancy rates begin to decrease, according to Cushman & Wakefield's second quarter report. Overall vacancy in suburban Long Beach is 8.9%, down from 9.3% the previous quarter, while Downtown Long Beach vacancy is 19.3%, down from 19.9%. The citywide office vacancy rate is 15.2%, down from 16.3% from the first quarter of this year. These slight decreases contrast with the greater South Bay market, which increased from 17.6% to 18.1% quarter-over-quarter.
Despite numerous buildings being converted from office to residential or hotel uses, Garey said vacancy remains elevated due to the fact that companies continue to find more efficient ways to use space. Employers utilizing co-working space, allowing employees to work from home more often and having fewer physical files requiring filing cabinets are several ways employers are using less office space – even when hiring more staff, Garey explained.
"That trend is continuing and that's what's keeping a bit of a lid on demand for office space. The demand for office space is typically driven by employment, and employment is at a record low," Garey said. "You would think that office demand would be spiking, but . . . companies are finding more efficient use for [excess space]."
One example of companies becoming more efficient with office space is the imminent move of California Resources Corporation (CRC) from 90,000 square feet at Landmark Square to 72,000 square feet at the World Trade Center, Garey noted. Because CRC has leases signed in both buildings, the downtown market vacancy will take a hit in December when the company's lease expires and it vacates its current space, he noted.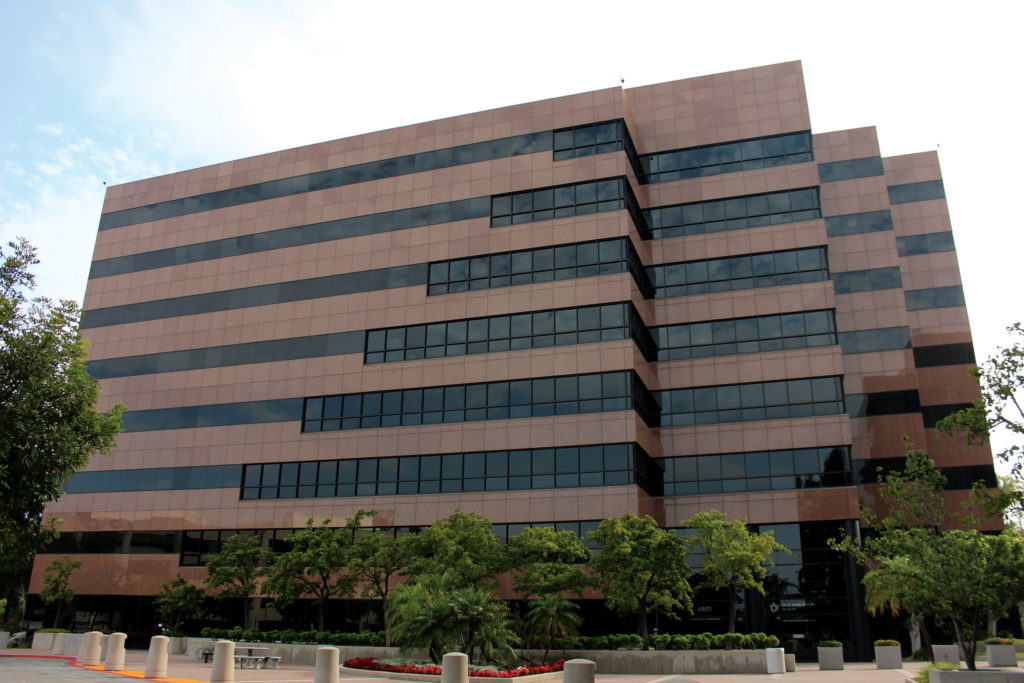 At the end of July, the Port of Long Beach vacated its interim offices in suburban Long Beach for its new headquarters at the newly constructed Long Beach Civic Center. The Port's move left 176,000 square feet of office space vacant in the suburban market, which is a large hole, Lee & Associates Principal Jeff Coburn noted. In 2020, Epson America is vacating 130,000 square feet of office space when it moves to a 150,000-square-foot campus in Los Alamitos. Molina Healthcare is also expected to vacate upward of 200,000 square feet of suburban office space in the near future, as well.
Coburn noted that the recently and to-be vacated buildings will be difficult to lease to a single tenant. He explained that it is likely the buildings will be occupied by several or many smaller tenants. "There are big chunks of space coming on the market in the suburban area," Coburn said. "It's going to be much more difficult to lease buildings of that size and magnitude if they're looking for a single occupant. But, for Long Beach, it could bring some great opportunities to attract new, larger companies to our area."
Despite impending vacancies, Jason Fine said he is optimistic, positing that the market is going through an evolutionary period. He said that over the last 12 months, overall asking rents for office space in Long Beach increased by 5%. According to a JLL report, average asking rent in suburban Long Beach reached $2.63 per square foot in the second quarter, while downtown increased to $2.61 per square foot.
In recent years, several buildings went through extensive renovations to create a more modern and creative work environment, including The Hubb, 211 Ocean and World Trade Center. Fines explained that 180 E. Ocean Blvd., which was previously owned by the Salvation Army, is the last remaining office building that would be due for an upgrade. He said the new owner, Thrifty Oil Properties, will likely renovate the building now that Salvation Army has vacated the space. However, it remains to be seen if the building will remain office or be converted to another use, he noted.
"For investors, there's just more value in going residential than it is for office," Fine said. "I think the city and planning agencies realize that the residential will feed into the office [market]. We've seen in other submarkets that people want to work close to where they live. Buildings were converted simply because they were outdated and not competitive and it was too cost prohibitive to make the necessary improvements when they can convert it . . . and get a higher return on their investment."
Retail
The local retail real estate market remains consistent with steady demand for smaller spaces, according to Brian Russell, vice president of real estate for Kinnery's Brokerage House. Large retail spaces, such as the vacated Orchard Supply Hardware at Long Beach Exchange and Best Buy at Marina Pacifica, are not likely to get leased quickly, at least for traditional retail use, he said. According to city staff, a national gym operator is in negotiations for the Best Buy space, but a deal has yet to be announced.
Long Beach retail news has been dominated by Long Beach Exchange (LBX), at the southwest corner of Lakewood Boulevard and Carson Street, which continues to celebrate store and restaurant openings, and 2nd & PCH, which is expected to open this fall. Last month, Old Navy and Georgia's Restaurant celebrated their grand openings at LBX, with new tenant announcements and openings expected throughout the remainder of 2019.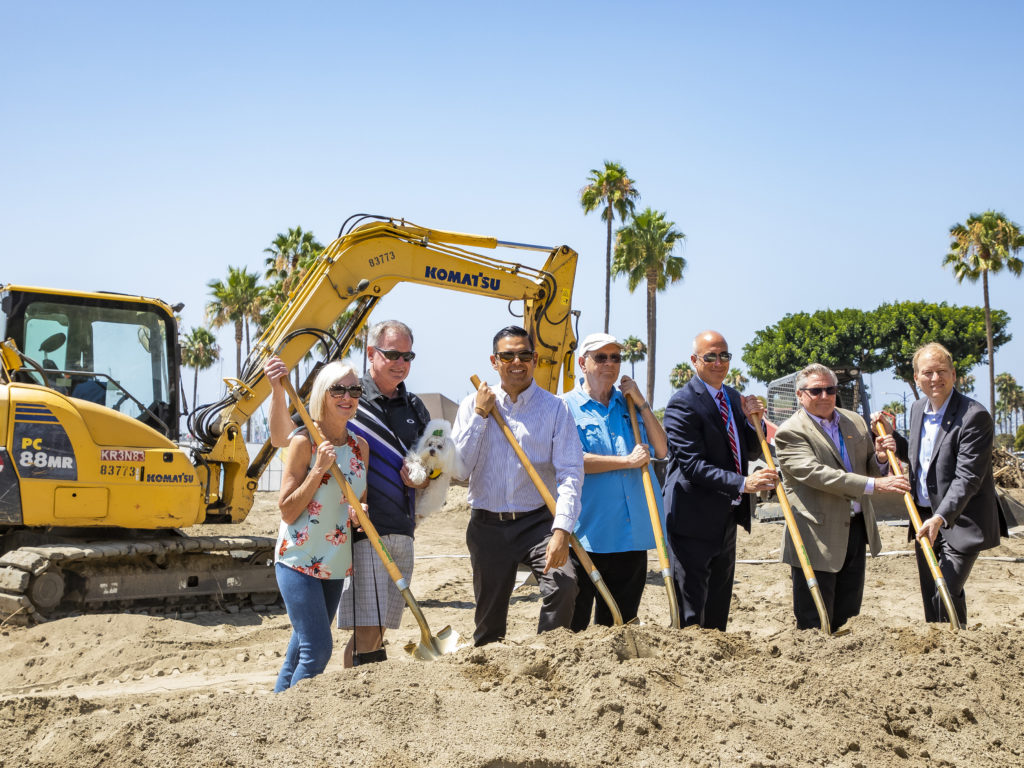 Direct asking rents in the downtown area increased four cents quarter-over-quarter to $2.63 per square foot, while suburban rents increased two cents to $2.30 per square foot, according to Lee & Associates data. Over the last 12 months, the downtown and suburban market rents increased 1.6% and 1.3%, respectively. Citywide retail vacancy remained relatively flat, decreasing from 5.5% to 5.45% quarter-over-quarter.
Belmont Shore continues to struggle with closures and vacancies, Russell noted. "Talking to other people, I hear the same thing: there's a lack of foot traffic," he said. "As far as dollar amounts, I haven't seen that much discount in the lease rates. For that guy or gal that's got 1,500 to 3,000 square feet to lease, typically you have to give certain concessions – tenant improvement allowance and so forth –  to make that deal work."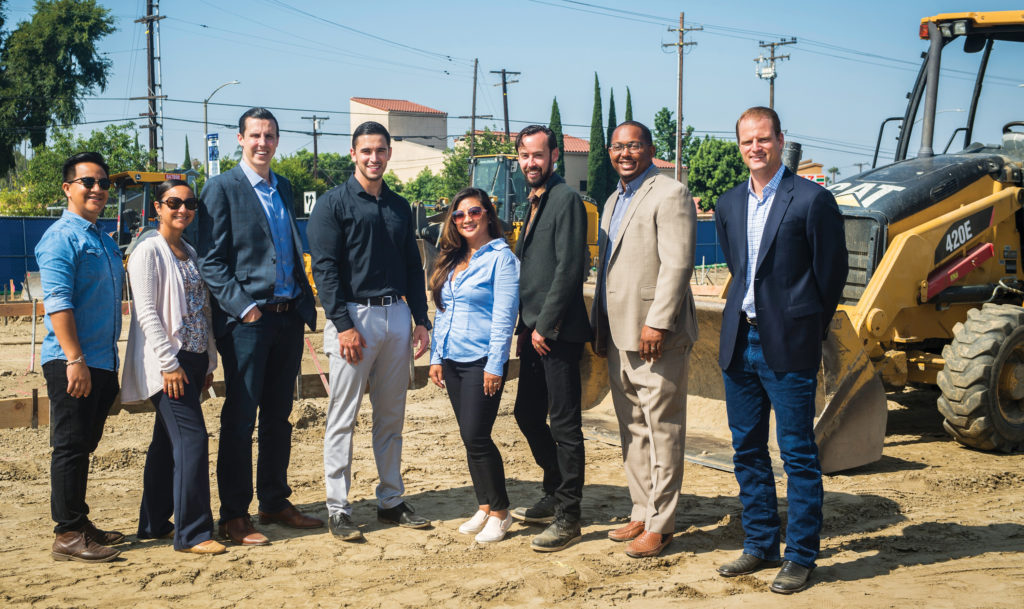 Russell noted that small, independent businesses don't have the "street cred" to seek concessions from property owners, but established corporate companies do, a fact that he said is ironic since the indie companies need the assistance more. Risa Yoshida, a realtor with Hoyt Realty Investment, said one reason for the lack of foot traffic is Millennials' proclivity for online shopping. "Everything is on-demand. That's what we're facing now," Yoshida said. "So the small mom-and-pop . . . businesses are really going to struggle."
At the end of July, Yoshida said she counted 18 vacancies along 2nd Street in Belmont Shore, both restaurant and retail spaces. She said this is the highest vacancy rate on 2nd Street she can recall, noting that it is likely due to high rents and not the forthcoming retail center up the street that is causing the closures. Yoshida explained that she would have expected the new retail center's high asking rents, upward of $10 per square foot, would drive more businesses to seek Belmont Shore's more moderate, though still above average, rents of about $5 per square foot, a trend she has yet to see.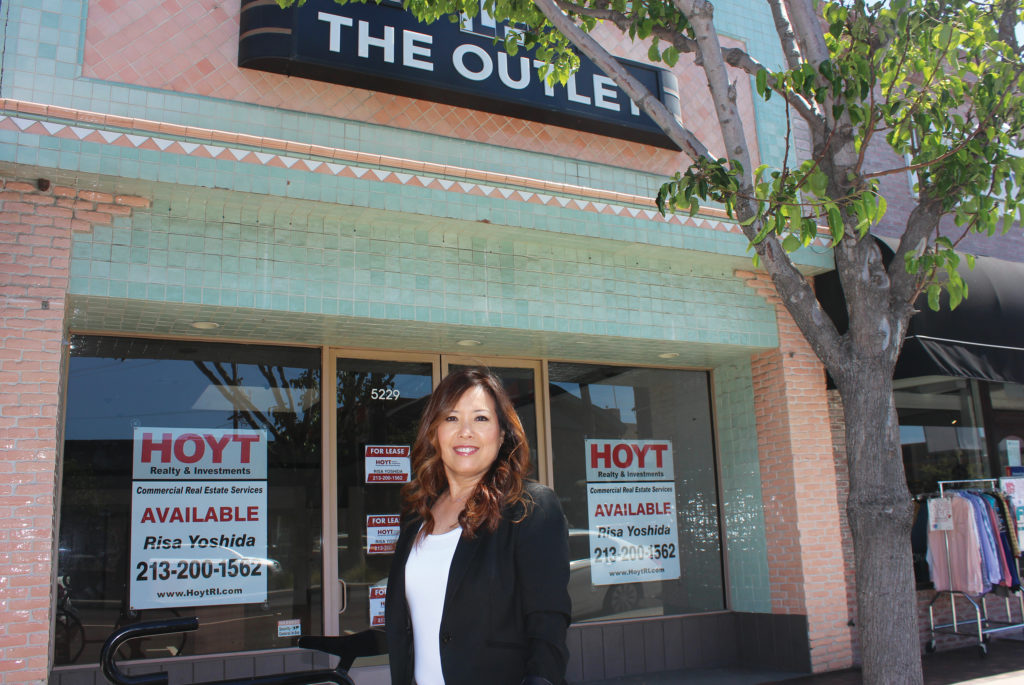 While traditional retail continues to struggle, Yoshida said experiential and service-based uses are persevering. Restaurants in general are faring well, she said, noting that no matter what happens, people need to eat. As retail stores close, Yoshida said she expects more space to be converted for restaurant or food-related use. Similarly, services such as pet groomers, hair and nail salons, barber shops and gyms – basically anything people cannot buy online – are thriving.
Industrial
"I was expecting somewhat of a correction in the market; however, that just hasn't happened," John Eddy, executive vice president for Coldwell Banker Commercial BLAIR WESTMAC, said of Long Beach industrial real estate, noting the market's record-high and still-climbing lease rates. "From a leasing and sales standpoint, there's still quite a bit of activity and inventory remains very low."
The vacancy rate for Long Beach and South Bay industrial space at the close of the second quarter was 1.2%, down from 1.5% in the first quarter, according a report by Lee & Associates. Average asking rents increased six cents quarter-over-quarter to $1.08 per square foot. Average sales prices jumped from $179.92 per square foot in the first quarter to $227.67 per square foot in the second quarter due to an increase in Class A (high-end) property sales, the report noted.
Of the more than 1.24 million square feet of industrial space being developed in the Greater Los Angeles market, nearly 817,000 square feet are in Long Beach at two separate projects. Both Pacific Pointe Northwest by Sares-Regis Group and Pacific Edge by Pacific Industrial are expected to come online before the end of 2019.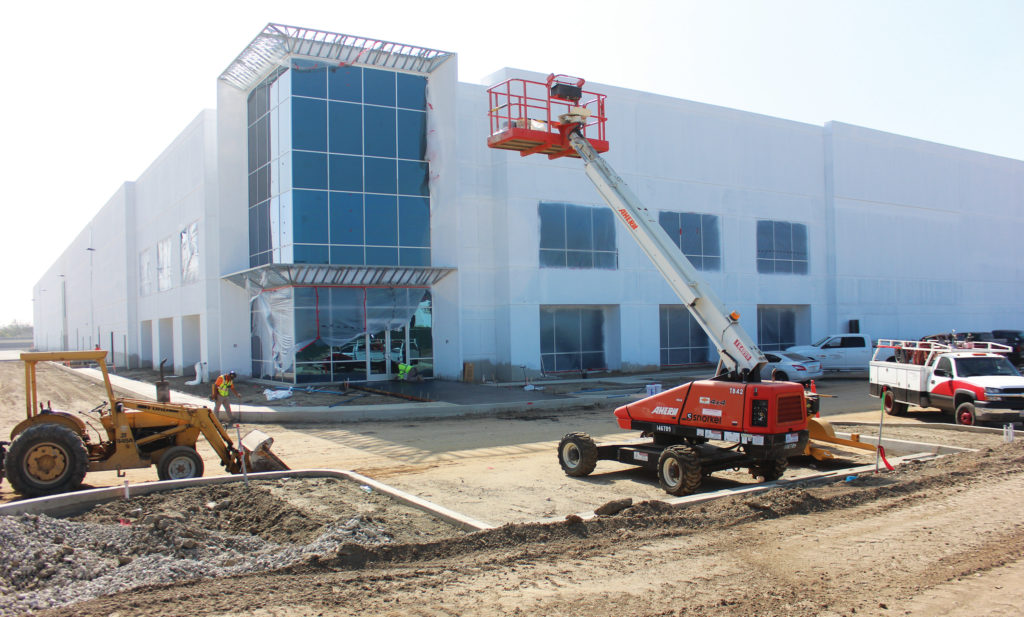 "From what I understand, the activity on those buildings has been very strong – be it from companies locally wanting to grow into them or bringing companies from out of state or other parts of California," Eddy said. "I don't think the impact will be anything other than positive and [there will be] somewhat of a trickle-down effect with the smaller products. I would suspect that . . . many of them will be pre-leased or pre-sold."
If new product is leased or sold prior to coming online, it will not have a notable impact on the area's vacancy rates, Eddy explained. However, with brand new Class A space achieving higher asking rents and sales prices, he noted that those averages could increase overall. Eddy said he expects industrial prices to increase through 2019.
Increasing rent and sales prices are not the only unpredictable political variable when it comes to the industrial real estate market. Lance Ryan, vice president of marketing and leasing for Watson Land Company, explained that increased tariffs on Chinese imports by the Trump administration could potentially have a negative impact on industrial real estate if imposed long term.
"The challenge is that as it becomes longer term, there's a potential that those tariffs would become a burden for consumers. [Tariffs] will increase costs and the costs would be passed through to consumers," Ryan explained. "Then you have a dip in consumer demand and don't need to [store] as many goods, whether they're being sold via e-commerce or being sold in retail stores. That's the long-term impact that could result from prolonged tariffs, but it's difficult to predict in the current political climate."