City staff and Molina, Wu, Network, LLC  (MWN), the selected operator for Community Hospital, are continuing to negotiate MWN's lease agreement for the site, according to John Keisler, director of the Long Beach Economic Development Department. The city council set a deadline of January 3 to hammer out the agreement, he noted.
Keisler had hoped to update the city council on the progress of lease negotiations in closed session in October, but he now plans to do so this month. "We're pushing that to November because we're doing some additional analysis on both sides, which means the city's team and MWN's team are exploring potential funding sources to make the agreement work," he told the Business Journal. "It's just due diligence. Some of it is engineering due diligence. Some of it is financial due diligence. But we are still on schedule to complete negotiations within the period established by the council."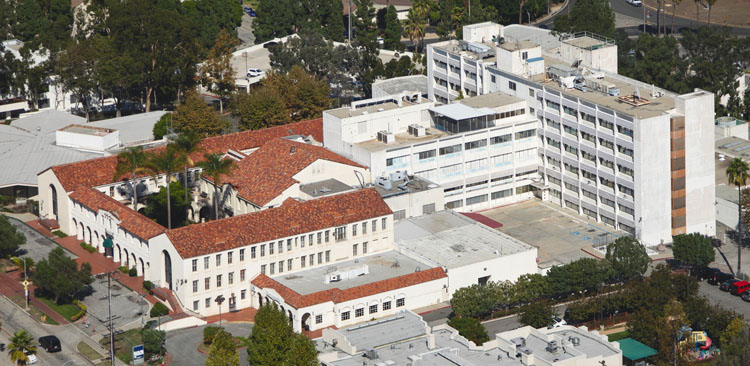 Keisler said he expects to update the council in closed session on November 13 or 20.
MWN's team has submitted its materials to the state in order to receive a license to operate the hospital, Keisler said. In the meantime, maintenance staff are onsite every day in order to prep the facility for its reopening and to make sure systems continue to work properly. The hospital's designated CEO, Virg Narbutas, is also often onsite, he added. "It is a very active site," Keisler said.
MWN is also working to hire directors to oversee the hospital's various departments, Keisler said.
Asked if MWN would still be able to meet its goal of reopening the hospital within a smaller footprint in in the historic portion of the building by January, Keisler said, "It's still possible. That's their goal."
On October 16, 3rd District Councilmember Suzie Price and 4th District Councilmember Daryl Supernaw hosted a community meeting to get feedback on what residents would like to see incorporated on the hospital campus. John Molina, a partner in MWN, was there to listen and discuss plans.
In addition to a reopened emergency room and the eight basic services required to support an ER (medical, nursing, surgical, anesthesia, laboratory, radiology, pharmacy and dietary services), attendees identified a list of features and services they would like incorporated at Community Hospital. According to the Community Hospital Long Beach Foundation, these included: occupational medicine, a holistic health center, a diabetes center, behavioral health services, lectures and workshops, a sleep lab, wound care, a hyperbaric chamber, student training programs, massage therapy and more. Additional suggestions may be entered in a form at the bottom of the homepage for the foundation's website, located at chlbfoundation.org.