Long Beach has long been recognized as one of the most diverse cities in America, earning it the nickname, "The International City." As such, it should come as no surprise that from North to South and East to West, the city is home to endless restaurants representing a wide variety of cultures and countries, many of which are operated by immigrants and families.
Locals needn't drive to neighboring cities to experience the flavors of the world. In Long Beach, you'll find foods from countries like Cambodia, Vietnam, Singapore, Germany, France, England, Ireland, South Africa, Mexico, Greece, Honduras, Brazil, Peru, China, Japan, and dozens of others. To highlight the wide variety of international cuisine in Long Beach, the Business Journal reached out to restaurants specializing in food from more than 30 countries. In the end, an eclectic mix of eateries from many areas of the city responded to our query to describe their best or most popular dish and how it relates to its culture of origin.
Alsatian (France)

4th and Olive
743 E. 4th St.
562/269-0731 • 4thandOlive.com
The Tarte Flambée is a dish that has many iterations in the mountainous regions in and around Alsace, France. Also known as Flammenkeuche, it is a very thin flatbread that resembles a pizza.
Back in the day, both firing up an oven and making bread dough were very expensive, families would come together in rural areas to heat up the oven with wood they'd collected. When the oven seemed hot enough, they would toss a tarte into the oven to test the heat. If it cooked fast enough, they would put their bread dough in the oven without worrying if it would burn. If it didn't, they'd add more wood and wait. And if it cooked too quickly, they'd stop adding their wood fuel so their bread didn't burn. Ideally, it cooked perfectly, and they'd have a tasty snack while waiting for their bread!
Toppings included that which was readily available on the farm, such as leeks, cream, and lardon (fancy word for bacon!), which is how we serve it at 4th and Olive. While we don't have to wait for bread to bake, it's a great way to wait for our tantalizing pork chop!
– Daniel Tapia, Owner/Operator
German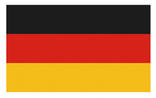 Rasselbock Kitchen & Beer Garden
4020 Atlantic Ave.,
562/912-4949 • rasselbocklb.com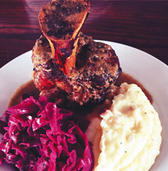 Rasselbock Kitchen & Beer Garden's main goal is to bring to Long Beach fresh and authentic German cuisine with a modern twist – plus a lengthy list of freshly-tapped German and Belgian beers, with more than 35 on the list. During Rasselbock's Oktoberfest stretch, celebrated this year from September 16 through October 28, the restaurant and bar's authenticity comes into even greater focus, when the popularity of Rasselbock's pork shank dish soars. The special menu item, a typical Bavarian Oktoberfest dish, is served at the original Oktoberfest in Munich. At Rasselbock, the pork shank is served with classic German sides of mashed potatoes and red cabbage. The pork shank, which is called 'Schweinshaxe' in German, is braised with mustard, apple and white wine.
Greek

Kafe Neo
2800 E. 4th St.
562/987-1210 • kafeneolb.com
Our most popular dishes are the Lamb Souvlaki and our Salmon Salad.
Our Lamb Souvlaki is a very popular dish; Lamb is a celebratory protein for Greeks, as they usually roast a whole Lamb for many special occasions. Our Lamb is cubed and marinated with olive oil, sea salt and oregano, and then its grilled and lathered in our delicious Lado Lemono Sauce (lemon sauce). We have a big following for our Wednesday Night Lamb Special, where we offer our Lamb Souvlaki Plate for $10. We have done this night for 10 years.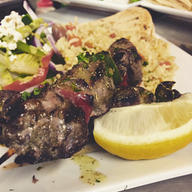 Salmon Salad is another very popular dish and although it's not "Authentic Greek," it is a style that we have here at Kafe Neo. We take our almost traditional Greek Salad (almost traditional because we have romaine) with plenty of tomatoes, cucumbers, Kalamata olives and a nice slab of feta and we topped it off with a thick filet of our Lemon Garlic Salmon. We have lots of fitness and healthy-conscious customers who really enjoy this meal, as do many who are looking for a healthy yet filling entree. We add a Greek yogurt and mint dressing and that adds to the fresh and simple flavors of this salad.
Honduran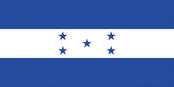 Honduras' Kitchen
1909 E. 4th St.
562/624-8849 • hkhonduraskitchen.com
Honduras offers tons of culinary dishes. The ingredients used are similar to most countries along the equator. However, the difference is all in the preparation. Two staple dishes that Honduras has to offer that we have at Honduras' Kitchen are "The Pollo Mesapa" and "The Honduran Baleada".
The Pollo Mesapa is a unique fried chicken dish that is plated on a bed of fried plantains covered with cabbage, then topped with our famous Honduran Tomato Sauce, drizzled with our signature dressing and a side of pickled onions and chimol.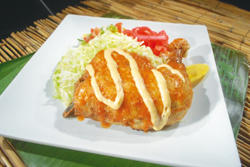 The Honduran Baleada is a handmade fresh flour tortilla stuffed with refried beans, dry cheese and Honduran cream.
Both these dishes are authentic meals found on the streets of Honduras, that when tasted give you a feel for the rich Honduran Culture and take you on a mini vacation. So, come visit us at any of our locations and avoid the long airport line, and experience the Honduran adventure at Honduras' Kitchen.
– Rafael Larios, Owner
Irish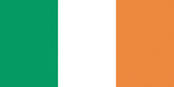 The Red Leprechaun
4000 E. Anaheim St.
562/343-5560 • redleprechaun.com
The Red Leprechaun's "House Corned Beef" is an "Irish-American/New Celtic twist" to the traditional "pink" sliced corned beef. Our best seller and point of pride is brined in-house for seven days, creating a tender and juicy product that falls apart.
We are the only Irish-American Restaurant to brine our own beef without using preservatives. The history of the Irish brining, sometimes called curing, derives from a process of adding a mixture of salts and spices to preserve meats for the ships' crews crossing to America.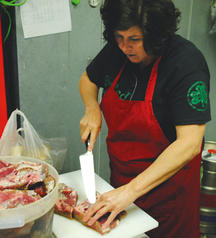 Over the year's many newer gastropubs and chefs have taken to adding more spices to brines. The Red Leprechaun spent nine weeks mastering a recipe to create the proper balance of spices and cooking time.
Once a year, most Americans partake in the St Patrick's Day celebrations of eating a pink-colored corned beef" where a preservative, nitrate, is added to the curing causing a pinkish shade to the beef along, with a dyed green beer.
Our "House Corn Beef" is brownish with a perfect pull apart juicy texture, served in our "Corn Beef Hash", "Slider" appetizer or in dinner tradition, "Corn Beef and Cabbage" with garlic mashed potatoes.
– Tracy Ames, Co-owner
Italian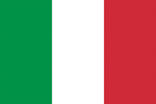 Domenico's Italian Restaurant
5339 E. 2nd St.
562/439-0261 • domenicosrestaurant.com
Domenico's house-made tiramisu has quickly become the most popular dessert in the restaurant. About three years ago, my wife and I toured Italy on vacation, and I was on a mission to find the best tiramisu in Italy. As Long Beach's oldest restaurant, I really wanted to make this our special dessert.
While dining at a small café in Florence, I ordered a tiramisu which was brought out in a footed glass dessert dish. It was topped in chocolate powder. The texture was creamy. This tiramisu was not bitter like some others, but still not overly sweet. The presentation was unique, and the flavor was perfect.
To my delight, the owner told me how they made it, as well as telling me the ingredients that were used. I furiously took notes, and hoped that I could somehow duplicate it back in Long Beach.
The first try in making the tiramisu was a disaster. But after more than a dozen tries, we found success. We found the best mascarpone cheese, and learned how to properly layer the ingredients. It has quickly become our signature dessert, and is universally loved. And I can honestly say that ours is a true Italian dessert!
– Mike Rhodes, Proprietor
Korean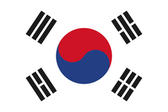 Sura Korean BBQ & Tofu House
621 Atlantic Ave.
562/495-7872 • surakbbq.com
Spicy clay hot pot of tofu soup, called soondooboo jjigae, is a Korean traditional staple that has its roots to the Joseon Dynasty. It is enjoyed as a healthful and easy to digest meal packed full of protein. Sura Korean BBQ & Tofu House in the East Village serves soondooboo jjigae generously filled with silken tofu, choice of protein, scallion, diced onion in beef broth, topped with an egg. Sura serves it the traditional spicy way or as mild as you choose between the spice levels 0 and 10. The level 6 has enough heat and any levels from 7-10 will leave your mouth feeling like fire. This soup has a complex flavor that comes from the beef broth, onion, and tofu. Its deep savory flavor blends perfectly with the purple rice. Banchan, which are traditional Korean small side dishes like Kimchi (fermented spicy napa cabbage), complement the meal. Also, mushroom and dumpling topping can be made totally vegan with Sura's vegan broth!
Peruvian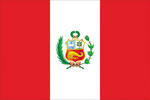 El Pollo Imperial
5991 Atlantic Ave.
562/612-3315 • facebook.com/elpolloimperial/
Peru is recognized for its diverse culinary selections. When asked what is one of our most famous dishes, the first one that comes to mind is our Ceviche. This dish originates in the coastal regions of the Inca Empire, where seafood cooks would marinate seafood in chicha, a liquor made of yellow corn. When the Spanish conquistadors arrived, a mixture of cooking from the Old World and New World took place as the Incas were introduced to new ingredients such as cilantro, onions, and lemons that became signature ingredients in many dishes.
Ceviche, which involves marinating raw fish in citrus juices and selective spices, is an innovative way to slowly cook the fresh fish. By adding rocoto, as Peruvian's call their chile, it gives a spicy kick to the dish. A mixture of red onions, Peruvian corn and corn nuts and some pieces of sweet potatoes gives the ceviche the perfect balance between sweet and sour. As a result, we have that unique Peruvian signature ceviche taste. Over time, many ceviche recipes have emerged from the different parts of Peru, thereby becoming a signature dish of any great Peruvian restaurant.
Now that you know more about the interesting history and evolution of ceviche, it is time for you to taste this authentic Peruvian seafood delicacy at El Pollo Imperial in the City of Long Beach where it is made fresh when ordered and it is well paired with an ice-cold Cristal or Cusqueña Signature Peruvian Beers.
Spanish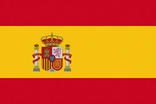 Cafe Sevilla
140 Pine Ave.
562/495-1111 • cafesevilla.com
Cafe Sevilla is best known for their flagship dish, Paella Valenciana, made with mussels, clams, calamari, shrimp, prawns, chicken and grilled sausages over authentic saffron bomba rice. Paella, named after the pan it is cooked in, has ancient roots in Spain and most historians agree that the dish originated in Valencia.
There are many variations of paella and they are as assorted as the families that prepare them. But there is one thing that all paella purists can agree on: socarrat. When the bottom layer of rice yields a golden caramelized crust, called socarrat, you know you've reached the pinnacle of paella greatness.
Sevilla's recipe comes from a family recipe from the founders, Rogelio and Janet Huidobro, who are from Sevilla, Spain. Not much about this special family recipe has changed since they founded Cafe Sevilla in 1987. We invite you to come enjoy our famous award-winning paella valenciana.
Thai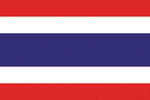 Manaow
3618 E. Broadway
562/433-2574 • manaowthai.com
In Bangkok, follow the smell from the white-hot charcoal grill at 8am in the morning and you'll likely find yourself at a stall serving Moo Ping. You can also find this beloved street food at Manaow, right here in Long Beach. Enjoyed by aficionados and noobs, Moo Ping is our most popular dish on the menu.
Moo Ping is a tender grilled pork skewer that's breakfast for many Thais. After marinating in a rich blend of spices including garlic, cilantro, and peppercorns, the pork is cooked to perfection on a charcoal grill. Its sweet and salty taste is accompanied by a spicy tamarind based sauce called Jaew and fresh steamed sticky rice. Traditional Thai food is eaten with your hands and this dish is no exception. The right way to eat this is to hold a skewer in one hand and roll a ball of sticky rice in the other and enjoy!