Local summer programs, often crucial for families where both parents work, are being canceled or forced to reduce capacity due to strict health and safety guidelines as the coronavirus pandemic continues.
Last year, the YMCA of Greater Long Beach hosted about 700 kids per day through its summer programs. This year, capacity has been cut in half, according to COO Brandi Collato. The limited programs admissions are first come, first served.
"These programs are vital. They're something these kids look forward to each year," said Les Peters, executive director Community Development YMCA of Greatly Long Beach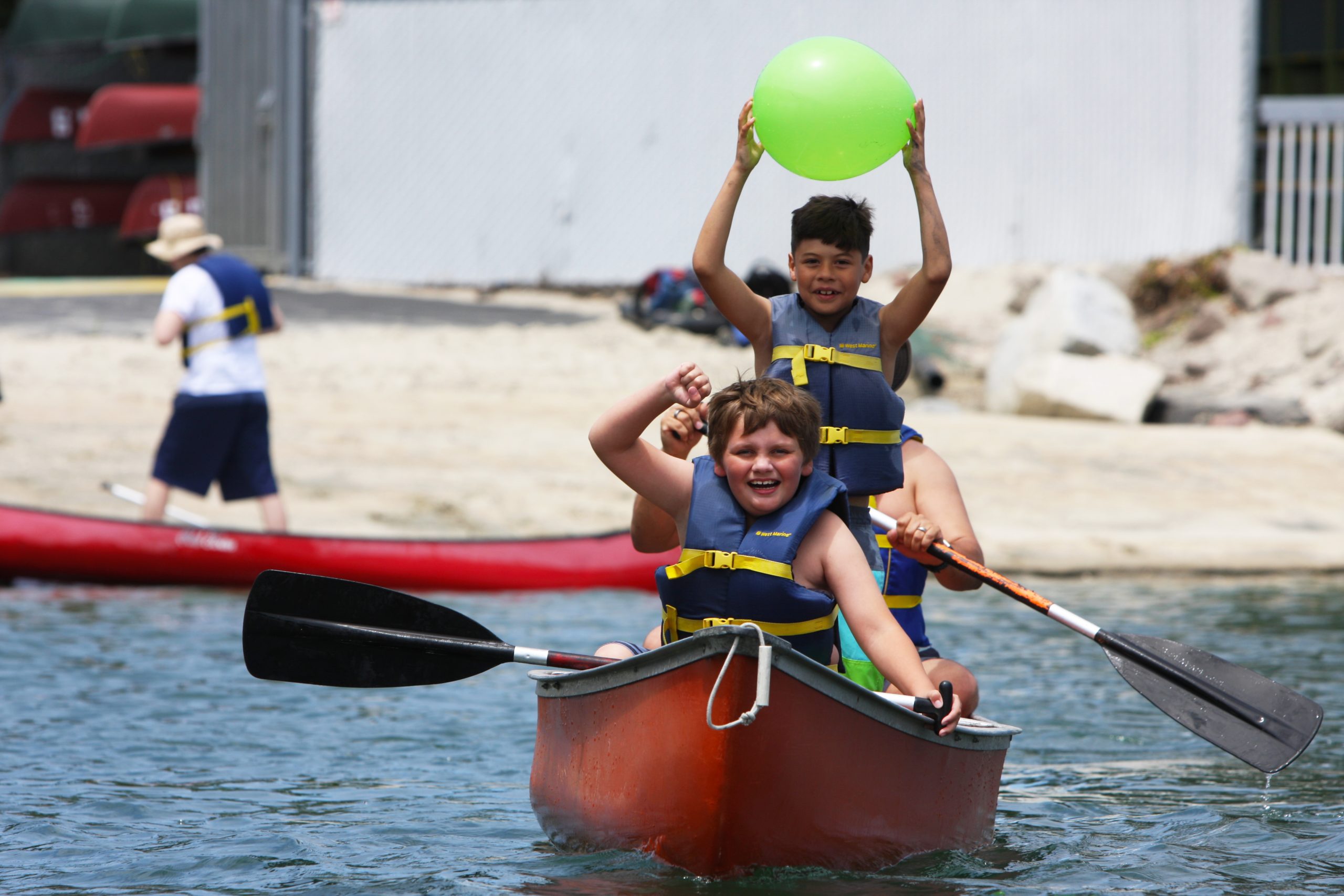 The organization is accredited by the American Camp Association and is approved to continue summer programs under guidelines developed by the association, the Centers for Disease Control and the YMCA of the USA.
The Long Beach Area Council of the Boy Scouts of America has already canceled its various summer programs through June, with additional cancellations pending guidelines from local, state and federal agencies on safely hosting such programs.
"It's a pretty significant impact. What's even more detrimental than the finances is the impact on our families," Scout Executive John Fullerton said. "The first thing out of that first grader's mouth when they join the Scouts is, 'I want to go camping.' We're not being able to provide that promise of the outdoors."
Summer programs account for 40% of the local scout organization's revenue, according to Fullerton. If the programs are canceled for the entirety of the summer, the organization stands to lose about $500,000 in revenue, minus staff expenses.
In the Greater Long Beach area, the scouts have about 3,100 members, according to Fullerton, almost two-thirds of which would normally participate in summer camping trips to the San Bernardino Mountains, where the group owns a square mile of land.
"We're trying to keep that engagement but nothing replaces being in the outdoors," Fullerton said, noting recent virtual campouts and meetings. "We're really taking a wait-and-see approach."
Fullerton noted that the CDC issued guidelines on how camps might reopen but said the Long Beach group is awaiting guidance from the scout's national council, the American Camp Association and the San Bernardino County Department of Health before making any further decisions. He said the Long Beach group also has its own doctor to advise in its decision making.
If summer camps are ultimately allowed, Fullerton said he is certain it will not look the same as in the past. He said he fully expects limited capacity and extra safety measures, if the camps are allowed at all, which means revenue streams will still take a hit.
"There are two questions: first of all, are we going to be allowed to do it? Secondly, can we do it safely? Even if it's allowed, that doesn't mean that we should do it," Fullerton said. "It's important for everyone to get outdoors but we're not going to do anything if we can't do it safely."
Not all financial hardships caused by the canceling of summer programs will fall squarely on the hosting organization, but a multitude of other individuals and businesses throughout the community.
The Long Beach State Athletics Department usually hosts several summer programs, including tennis, baseball, volleyball and, the largest summer program, the 49er Camp. Additionally, numerous outside organizations and coaches would typically utilize the university's facilities over the summer months.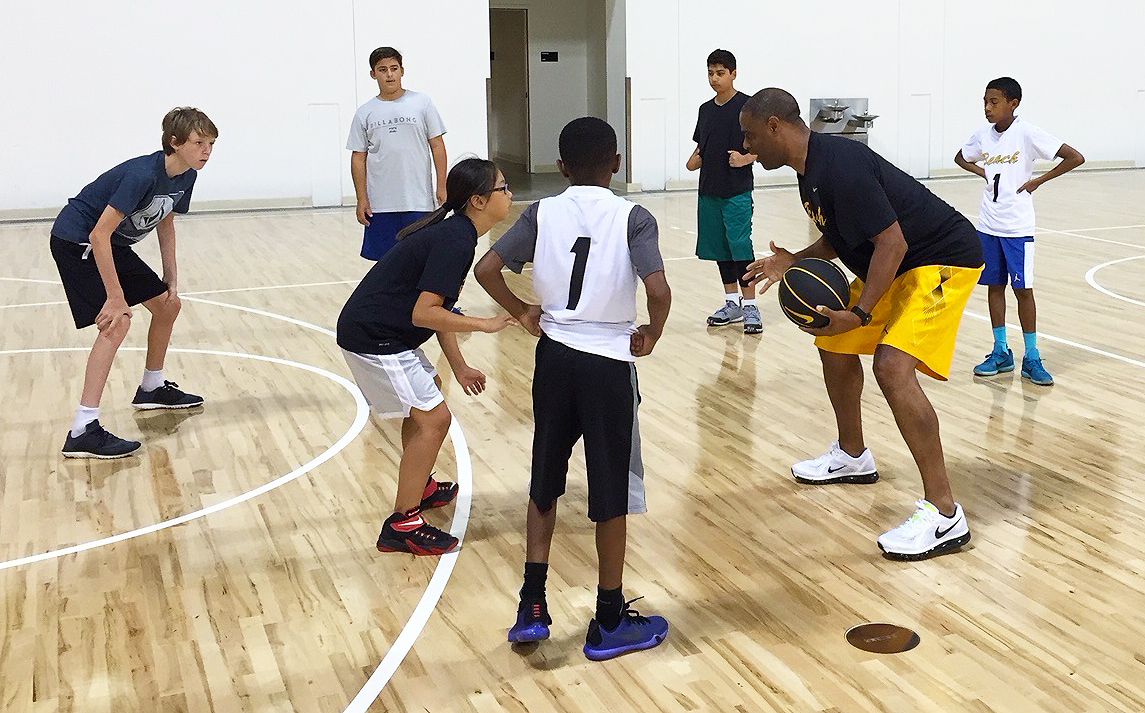 The university's summer programs are canceled until further notice, Tiffany Edlin senior associate athletic director. The university does not know if summer programs will be canceled in full or whether they will be allowed to operate with reduced capacity.
Around 500 youth participate in the program annually, but that number could be reduced by hundreds depending on local and state guidelines, Edlin noted.
Fortunately for the university, revenue generated by its athletic department's summer camps covers only the cost of the programs themselves. So, canceled summer programs would not have a financial impact on the institution itself. However, in all, around $600,000 will not be injected into the local economy if the university's summer programs are canceled entirely.
"We employ 150 to 200 people over the summer. We provide business to local shops for the food we feed students every day, we buy T-shirts, awards and supplies," Edlin said. "It all adds up."
Long Beach City College is in a similar situation as Cal State Long Beach, as revenue for its limited summer programs are only meant to recoup costs. The budget for this year's summer programming at the community college is $61,000, according to Marlene Drinkwine, vice president of business services.
Since the community college campus is closed due to COVID-19, records could not be retrieved to determine how much money the school may lose over the summer if no activities take place, according to communications Associate Director Stacey Toda.
"It's a very fluid situation and we have nearly a daily reconsideration based on the newest information that's coming out from the public health officials," Drinkwine said. "We always want to be a good partner with our community by allowing the usage of our facilities … and we're very sorry to not be able to offer that this summer. The impact is deeply felt."