Climate change, water conservation and an overall reduction of human impacts on the planet are a hot topic in Long Beach, California and around the world. When environmental discussions take center stage, pressure can be placed on corporations to do their part to protect the environment – from reducing water and electricity consumption to volunteering with environmental groups. Corporations in Long Beach have taken the challenge in stride, implementing policies and plans to reduce their environmental footprint in the coming years by replacing landscaping with drought-resistant plants, installing solar panels and more. The Business Journal asked local corporations to share their efforts to become more environmentally conscious and sustainable, and received responses from the following:

Boeing aspires to be an environmental champion with continued commitments, innovations and technologies for improving its environmental footprint. After exceeding previous five-year performance targets for zero growth in industry areas of environmental concern, Boeing set new, tougher targets to further strengthen its environmental leadership. In 2018, Boeing released these goals aimed at reducing greenhouse gas emissions by 25%, lowering water consumption and solid waste to landfill by 20%, and decreasing energy use and hazardous waste generation by 10% and 5%, respectively, by 2025. This commitment to a sustainable future contributes to industry-wide goals of carbon-neutral growth by 2020 and a 50% reduction by 2050.
Specific to Boeing's Long Beach facility (at Lakewood Boulevard and Carson Street), the site has avoided consumption of 3 million gallons of Long Beach City water by using Long Beach Reclaimed Water for Irrigation. This has been happening each year since November 2016. Additionally, energy usage at the site has been cut in half due to a multi-year capital investment in infrastructure, overall electric consumption is about 20% lower than it was in 2008, and enhanced office recycling, as well as the use of the city's Long Beach Southeast Resource Recovery Waste-to-Energy facility results in the Long Beach facility having zero-waste-to landfill. Boeing's Long Beach facility also earned an EPA Energy Star rating, and was awarded the industry's Energy Star Challenge two years in a row.
Boeing employees remain committed to the local, environmental community by volunteering with partners like The Growing Experience Urban Farm.

Edison International is committed to a sustainable future for all of our stakeholders, which is why we're leading the way on clean energy and electrification and doing our part to respond to broader societal challenges like climate change.
Southern California Edison (SCE), our utility, is partnering with the Port of Long Beach on a $3.5 million electrification pilot project. SCE is installing electrical infrastructure supporting the conversion of diesel-powered gantry cranes to all-electric. The giant, rubber-tired cranes are used to load and unload cargo. In addition, at a separate terminal, SCE will install the infrastructure to power charging stations for new battery-electric yard tractors. To support the Port of Long Beach's financial commitment to the project, the California Energy Commission awarded the Port a $9.7 million grant to convert the cranes to all-electric, purchase 12 battery electric yard tractors for two terminals, and convert four underpowered Class 8, liquefied natural gas trucks into plug-in hybrid-electric trucks. Overall, the project is expected to reduce greenhouse gas emissions by more than 1,323 tons and smog-causing nitrogen oxides by 27 tons each year. The switch to zero emissions equipment is expected to save more than 270,000 gallons of diesel fuel. Officials hope it will become a model for ports around the world.
Edison International's commitment to sustainability helps us deliver "Energy for What's Ahead" to our customers, communities and employees. Read more about our Clean Power and Electrification Pathway vision to reduce greenhouse gas emissions and air pollutants and our 2017 Sustainability Report.

In 2008, Epson established its Environmental Vision 2050 – a long-term plan for environmental action – and has since been working to realize the vision. As part of Epson's 2050 Vision, the company is focused on reducing CO2 emissions by 90% across the entire product life cycle; an objective of 70% recyclability for all finished products; and restoring and preserving the biodiversity together with local communities.
Some of the areas in which Epson strives to achieve these goals are by setting energy-conservation goals for each product – designing and building for energy savings and efficiency. Epson products are also designed to reduce environmental impact across the entire lifecycle with resource-savings and easy recycling in mind. Epson reduces product size to save materials and uses paint-free plastic housings to enable higher quality recycled materials.
Epson prohibits the inclusion of over 200 harmful substances. Epson meets the rigid compatibility standards of the European Union's Restriction of Hazardous Substances Directive regardless of whether or not the product will be sold in the European market. We also conduct internal audits and surveys of all suppliers, and collect chemical substance data from them.
Under the Epson 2050 Corporate Vision, Epson is committed to delivering products and services that contribute to the environment by making efficient use of energy and resources, by reducing the environmental impacts of production processes, and by reducing the environmental impacts of customers' business processes.

Protecting our natural resources and supporting sustainability are important components to Laserfiche operations. Laserfiche is proud to have led – and continue to lead – organizations around the world toward more paperless operations as part of their digital transformation efforts. As we continue to grow, the leadership team is exploring more opportunities to champion environmentally friendly practices.
Sustainability is a pillar of our corporate social responsibility initiative, Laserfiche Cares, which partners with nonprofit organizations such as the Long Beach chapter of the Surfrider Foundation. Each month, Laserfiche sponsors a local beach cleanup for which employees volunteer their time. Volunteers are also partnering with the City of Long Beach's Office of Sustainability's Tree Planting Program to plant trees throughout the city. On a daily basis, as part of our company provided lunch, Laserfiche now supplies employees with bamboo flatware to help divert plastic waste.
We continue to examine ways to increase energy efficiency in our current facilities, and are now seeking certification through Long Beach's green recognition program. We also see significant opportunity in the expansion of our campus. New facilities will be developed in accordance to the Green Business Certification Incorporation's LEED guidelines and WELL Building Standard.
As communities face unprecedented challenges related to climate change and resource depletion, Laserfiche recognizes the importance of supporting sustainability locally and worldwide. Collectively, we will continue to protect the environment through constant improvement of our own environmental performance, while remaining committed to offering products and services that help our customers reduce waste as well.

The Long Beach Convention & Entertainment Center (Center) has a proud history of being environmentally conscious and sustainable. The food and bevera­­ge division of the Center recycled slightly over 95,000 pounds of material during 2017. This program included placing containers in and around high-use areas for all of the major consumer and trade events held at the Center. In addition, most of the menu items are sustainable, specifically the seafood items. Most of our serving wares (plates, cups, etc.) are made of compostable material, saving on the need to wash conventional wares.  Also, when feasible, the Center has begun using linen-free tables for functions and where linens are required, the Center will recycle the linens.
The Center recently constructed a rain catch barrel program which supplies much needed water to "Chef's" new herb garden. This garden allows the Center to use products grown onsite for various VIP food events.
The Center will be more proactive going forward with its recycling efforts making the program more convenient to the staff. All recycling efforts are being consolidated under a single point of contact for the Center with the anticipation of increasing our recycling tonnage for future years.
This consolidate includes the construction of a new recycling staging area for the Center. This new location will make the drop off and pick up of materials easier for all parties involved with Center's efforts.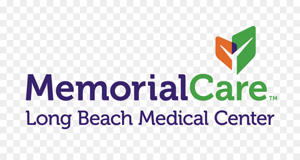 At the 4th Annual Earth Day Celebration's Green Prize Festival, Long Beach Memorial was awarded the title Green Business of the Year for our efforts to create a more sustainable, drought-tolerant and water-saving organization.
Long Beach Medical Center is working with the City of Long Beach Water Department in continuing efforts to reduce water consumption on our campus. To date, we have started landscaping replacement with drought tolerant plants, installed moisture sensing timers which are designed to water the landscaping only when the soil conditions require it, installed low-flow toilets and hand-washing faucets throughout the campus; and use new equipment to clean the floors that utilizes 50% less water on some surfaces and no water on others.
These initiatives have reduced the water intake by 4 million gallons annually. In addition, we have begun the process of installing LED lighting on campus, including the parking structure, saving approximately $100,000 per year in electrical consumption. Throughout the hospital, we've started using specific flooring-based materials which are not oil-based products, extending the life of the flooring and the material has no "off gas" as a bi-product. Finally, we have installed motion sensors for lighting controls in non-patient care areas, designed to ensure lights are turned off when an area is not in use. We were honored to receive this award.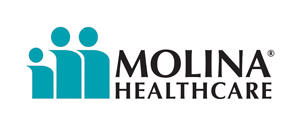 Molina Healthcare is committed to promoting a sustainable work environment and we have taken steps to minimize the company's impact on the environment. The company's efforts include upgrading the mechanical system to an efficient, centralized system that saves energy and shifts the load to off-peak hours, progressively replacing lighting to LED and other efficient lighting options, reducing paper waste by leveraging technology and ethically disposing of e-waste through strategic recycling programs to avoid adding to landfills. All of the floors in our buildings have been outfitted with easy access to recycle paper, aluminum and plastic waste.
Additionally, we promote use of electric vehicles with free charging stations and preferred parking onsite, and we actively incentivize employees to reduce their carbon footprint with a robust rideshare program. The rideshare program encourages employees to carpool, use mass transportation, walk or ride bikes to work by offering a reimbursement for using those modes of transportation. Molina's landscaping has also been updated with water-tolerant plants to reduce water consumption.
And finally, Molina Healthcare employees regularly give back to our community through our Helping Hands employee volunteer program. They work with local organizations such as The Growing Experience urban farm and community garden and the Long Beach Urban Forestry Program to clean and plant trees in neighborhoods across the city. Molina Healthcare will continue to look for and take advantage of additional opportunities to protect our natural resources as a conscientious corporate citizen here in Long Beach.

P2S was born of a desire to bring custom, cost-effective and environmentally responsive solutions to clients. We advise our clients which systems best meet their needs and demonstrate that they are not only better for the environment, but better for their bottom line. We also offer commissioning services to verify that building systems are running efficiently and providing high-quality indoor environments.
Our Long Beach office spaces are certified LEED Platinum and Gold. We designed the tenant improvements for the 8th, 7th and 6th floors of our Long Beach building ourselves, using the same sustainable design strategies we provide to our clients. LEED Platinum is the highest level of certification given by the U.S. Green Building Council and it is only bestowed upon projects that display a deep commitment to sustainability in design, construction, and operations and maintenance. We're incredibly proud that the 2016 renovation of our 7th floor office space was awarded Platinum. LEED certified buildings typically consume less energy, use less water, produce less waste, cost less to operate and contribute to increased employee productivity.
P2S staff enjoy better indoor environmental quality from our LEED certified spaces and benefit from amenities like commuter parking spaces and dedicated bike storage that help to encourage a more sustainable lifestyle. Our offices are equipped with water refill stations and low waste caffeinated beverage dispensers, and P2S provides reusable water bottles and coffee mugs to all employees. Occupant sensing lights and zoned temperature controls save even more energy at our offices.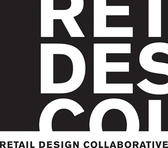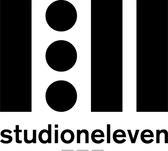 Studio One Eleven and Retail Design Collaborative are dedicated to creating more vibrant and livable cities through an integrated practice of architecture, landscape and urban design.
In 2016, our office relocated from an isolated office tower to the vacant Nordstrom Rack located at the corner of The Promenade North and 3rd Street. Sustainability, health and equity are at the core of our company culture. Our new LEED Platinum and WELL Gold Certified space includes street views pulled deep into the office space from tall glass windows supplemented by 20 skylights to offer natural daylight while reducing artificial lighting requirements and increasing energy efficiency. We encourage all our projects to follow suit by employing natural daylight and ventilation, energy conservation, low water consumption, smart material selection and biophilia.
We are our own laboratory, tracking the quality of our air, water, acoustics, comfort, and light and have expanded our Wellness Program to include yoga, meditation, cross training, strength training, biking and beach volleyball. Our staff receives healthy, low-sugar food options daily. Our staff gets out a lot, too, between the Downtown Long Beach walkscore of 97 and Long Beach Bike Share memberships for our entire staff, we are really taking advantage of what downtown has to offer.
Our space has also become home to three non-profits rent free, we've sponsored five murals from local artists and we offer our largest conference room, the Spit and Argue Club, to community non-profits pro-bono. We encourage you to contact us for a tour and learn more about our office culture.